General Hospital Spoilers: The Truth About Nina Will Come Out Long Before Valentine's Day
General Hospital Spoilers reveal Nina Reeves (Cynthia Watros) is in for a big surprise soon. Her anxiety over Olivia Quartermaine's (Lisa LoCicero) involvement with Eddie Maine (Wally Kurth) just might start to soothe as she fools herself into believing a relationship with Olivia could keep Ned Quartermaine (Wally Kurth) at bay and prevent him from reinvading space in Eddie's head.
She would be mistaken. The closer that Olivia and Eddie get, the more likely it is that he's going to remember something.
Rumor has it the truth may come flooding back to Neddie when he least expects it, and it's going to come out long before Nina ever makes it to her trot down the aisle on Valentine's Day. What will this mean for her impending marriage to Sonny Corinthos (Maurice Benard)?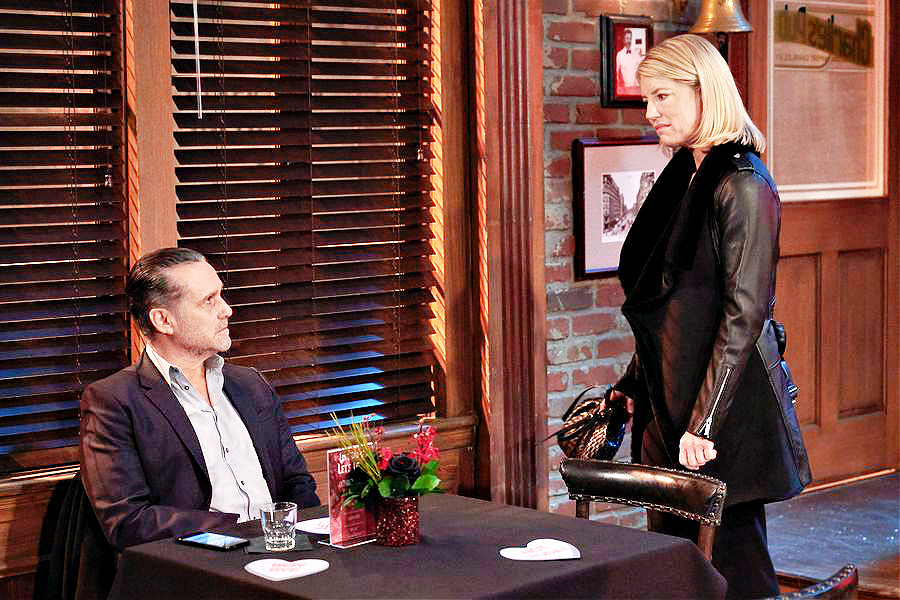 General Hospital Spoilers — Fans are Fed Up
It's nearly impossible that GH writers haven't heard the demands by now. Fans are beyond tired of watching Nina continue to get away with what she's done. Most of them are clamoring for a CarSon reunion while Drew Cain (Cameron Mathison) is "away" and conveniently out of the way.
What better way to see Sonny and Carly Spencer (Laura Wright) come together again than by solving the mystery of who is after Sonny — and perhaps stumbling upon another truth at the same time?
GH Spoilers Hint Nina's Secrets Come Out
It has already been confirmed by Soap Opera Digest that the fall season will bring some serious revelations. Among them, Nina's shady secrets about turning Drew and Carly in to the SEC are going to come to light. What isn't clear is what comes afterward.
MUST READ – GH Spoilers Wednesday, September 20: Stern Rebukes, Sincere Apologies, Suspicious Papas
She and Sonny are supposed to be wed on Valentine's Day. If the truth is going to come out this far in advance, it stands to reason that the unraveling of her lies may not necessarily put the kibosh on their relationship.
General Hospital Spoilers — Sonny is Suddenly Into Second Chances?
Sonny has given NIna far more passes since coming back from Nixon Falls than he ever would have given anyone prior to his hiatus there. The experience certainly did change him, and it left many of us aching for the OG Sonny to make his grand return.
We want to see that anger and vitriol that he has unleashed so many times, but Benard made it clear to GH a few years back that he was done playing that role and needed to bring a softer side of Sonny to the screen — or he just might depart from it entirely.
The actor might be much happier these days playing the renowned mobster, but fans haven't stopped longing for the chance to catch Sonny spewing hate and harm at every turn.
Will Nina's secret be dirty enough to bring about that side of him again — and scare the living daylights out of her while doing so? We can only hope! Stay tuned for more General Hospital news and spoilers just around the corner to see how this plays out.