General Hospital Spoilers Thursday, March 16: Spencer Fuming, Nina Shocked, Liesl Regretful, Trina's Solution
General Hospital (GH) spoilers for Thursday, March 16, 2023, reveals Nina Reeves (Cynthia Watros) is in for a surprise. Harrison Chase (Josh Swickard) comes to someone's aid. Spencer Cassadine (Nicholas Chavez) isn't calming down. Trina Robison (Tabyana Ali) thinks she has a solution to a problem. Liesl Obrecht (Kathleen Gati) is kicking herself now. Alexis Davis (Nancy Lee Grahn) confronts Gregory Chase (Gregory Harrison).
General Hospital Spoilers – Thursday, March 16, 2023: Nina Reeves Is Put In Her Place
Nina will be reminded of her place in Willow Tait's (Katelyn MacMullen) life, and perhaps where she stands in Sonny Corinthos' (Maurice Benard), too. Is she ready to face that music?
GH Spoilers – Say Harrison Chase Offers Comfort
Chase is a good and reliable friend. When someone is suffering, he's there for them. Could it be that Gregory Chase (Gregory Harrison) is finally going to tell Chase the truth about his health issues, or does this have something to do with a certain lady friend, like Brook Lynn Quartermaine (Amanda Setton) or Sasha Gilmore Corbin (Sofia Mattson)?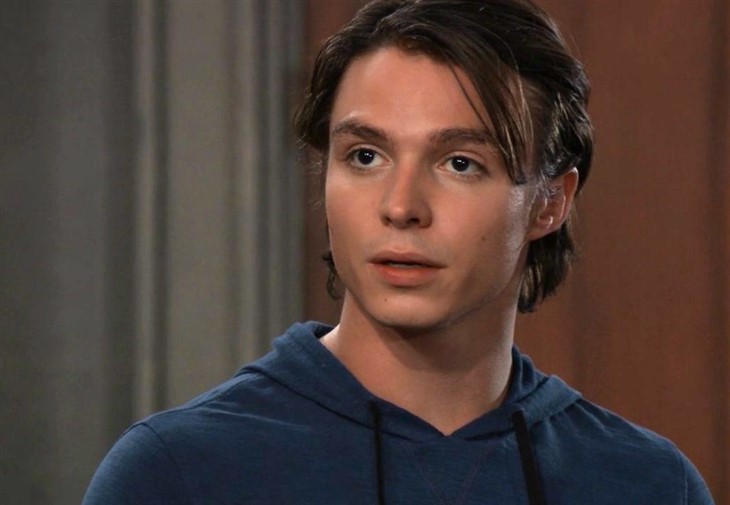 GH Spoilers — Spencer Cassadine Is Furious
Despite Laura Collins' (Genie Francis) attempts to calm her grandson down, Spencer is only growing angrier with each passing hour. He can't seem to get a grip on the reality that he is not going to be taking custody of his baby brother, and he's not sure of any other way he can right the wrongs he feels he has committed. He's blaming himself for his failed relationship with his father, and that's only going to compound his feelings about Ace Cassadine. Elsewhere, Spencer is going to call Dex Heller (Evan Hofer) out. Is this about Josslyn 'Joss' Jacks (Eden McCoy)?
General Hospital Spoilers – Tease Robinson Trina Has A Plan
Trina thinks she knows the solution to a rather painful problem. Is she down for getting that paternity test, or does she think her family should move on never really knowing who her father is? Maybe this has nothing to do with her problem though. Perhaps her solution to that is to ignore it while she focuses on Spencer's issues. Could she have an alleged solution for him? It might sound like it when she sits down with Esme Prince (Avery Kristen Pohl).
GH Spoilers — Liesl Obrecht Is Regretful
Liesl is blaming herself for the way things have transpired. Will it turn out that she's not able to help Willow by donating her bone marrow? Does she regret getting everyone's hopes up?
General Hospital Spoilers — March 16 — Alexis Davis Puts Gregory Chase On The Spot
When Gregory starts slurring his words, Alexis is going to call him out on his apparent drunkenness. There is more to the story and she knows it, but is he ready for her to know everything?
Which storyline are you most looking forward to following on GH on Thursday, March 16th? Let us know, and keep checking back for more General Hospital news and spoilers.