General Hospital Spoilers: Tracy Didn't Help Chase Get Reinstated, But Is Taking The Credit
General Hospital (GH) spoilers hint that Tracy Quartermaine (Jane Elliott) may be fibbing about the fact that she "pulled strings" to get Harrison Chase (Josh Swickard) back on the force. After all, Brook Lynn Quartermaine's (Amanda Setton) grandmother is a master manipulator and knows how to "work" people. Could she be lying about "helping" Chase in an effort to get BLQ to do what she wants her to do?
General Hospital Spoilers – Tracy Quartermaine Is One Who Can Think Quick On Her Feet
GH spoilers indicate that Tracy has quite the agenda now that she's back in Port Chuckles. For one reason or another, she requested her granddaughter return to Deception, and report back to her. Ms. Quartermaine is up to something, but it's hard to tell exactly what that is.
During a recent scene where BLQ and Chase reunited, Tracy recently implied that it was all her doing. After all, she slammed the cop for his inability to forgive, which prompted his romantic gesture and reunion with Brook Lynn. It was like a domino effect; Tracy poked Chase (and looked like the bad guy in doing so), which he reacted to by heading straight BLQ's way.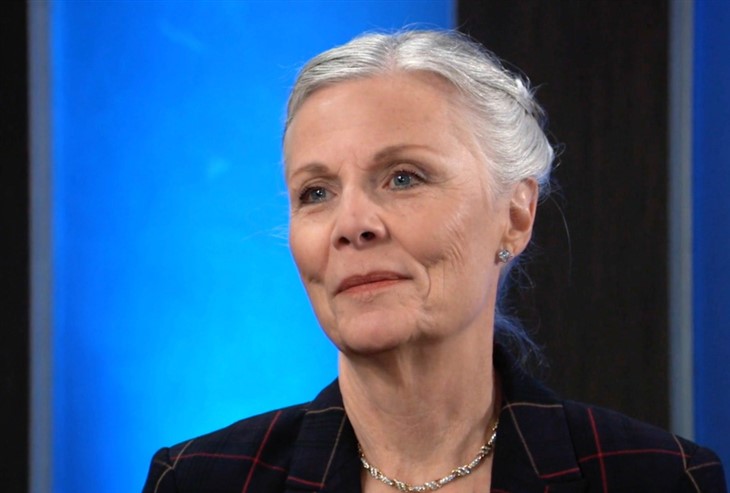 GH Spoilers – Is Tracy Quartermaine Manipulating The Situation?
There's a good chance that BLQ reached out to her grandmother looking for help, and Tracy did nothing, knowing that Chase would likely get reinstated back on the force. Once he did, Tracy made it seem like it was all her doing, so she could "call in a favor" when needed. At the end of the day, Ms. Quartermaine has been around the Port Charles block, more than once. She knows all about mind games and manipulation, and she knows the easiest way to get what she wants.
Is there a chance that Tracy didn't pull strings to get Chase back on the force, but is just taking the credit? Share your thoughts on this in the comment section. Make sure to watch the ABC soap regularly to see the drama unfold and visit this site daily for the most up-to-date General Hospital news and spoilers.