General Hospital Spoilers Tuesday, July 18, 2023: Brook Lynn Relieved, Tracy Shocked, Sam Comes Clean, Alexis Interferes
General Hospital spoilers for Tuesday, July 18, 2023 reveal that Brook Lynn Quartermaine (Amanda Setton) breathes a sigh of relief and Alexis Davis (Nancy Lee Grahn) plays the middleman.
Gregory Chase (Gregory Harrison) has a surprise for Tracy Quartermaine (Jane Elliot), Mac Scorpio (John J. York) lends a hand, Sam McCall (Kelly Monaco) shares all, and Olivia Quartermaine (Lisa LoCicero) shows her husband the way out.
General Hospital Spoilers Tuesday, July 18, 2023: Brook Lynn is Relieved
When Harrison Chase (Josh Swickard) lets Brook Lynn know where they stand as a couple and how far they've come, she's finally going to realize she did the right thing by telling him the truth. But will she tell him the rest of it?
General Hospital Spoilers Say Alexis Interferes — Again
Alexis is playing the middleman once again. Will she find herself firmly planted between her daughters, or is this about Gregory or Tracy again? She said she wanted to get back to litigating, not mitigating.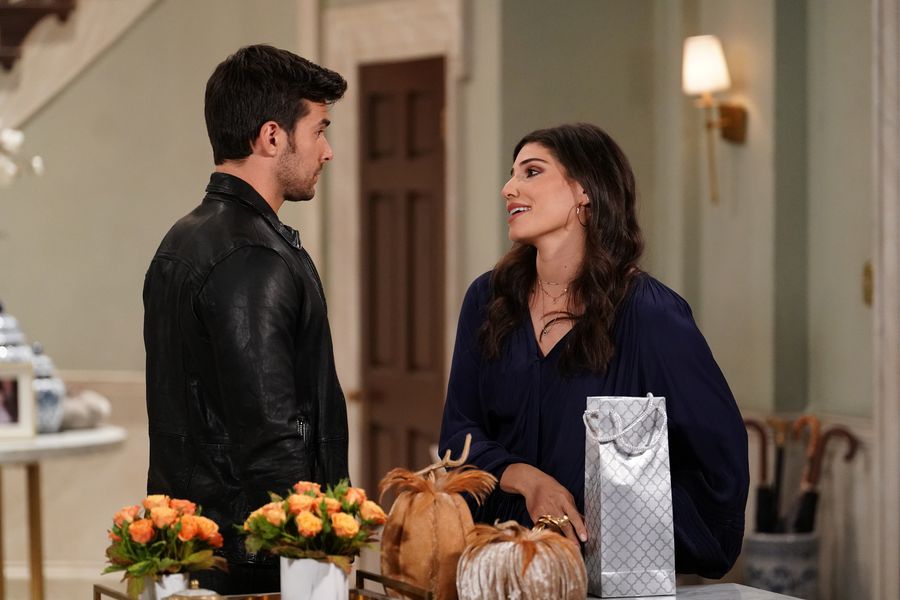 GH Spoilers — Tracy is Take By Surprise
Tracy is expecting only vitriol and arguments from Gregory, but that's the last thing she'll get. When he extends his gratitude, she will be stunned by the about-face.
General Hospital Spoilers Hint Mac Helps Out
Someone is going to call on Mac Scorpio for help. Could it be his wife, who is at risk of ending up in the slammer in Pine Valley if she doesn't produce a reason as to why she was trying to break into Jackson 'Jack' Montgomery's (Walt Willey) files?
GH Spoilers — Sam Opens Up
Sam is going to sit down with her beau and fill him in on the case she's been working on. When she has to reveal key details that include both his best friend, Cody, and his cousin, Gladys Corbin (Bonnie Burroughs), it may not end well. Is Dante going to be cool with Sam investigating either of them?
General Hospital Spoilers — July 18 — Eddie Isn't Welcome
When Eddie Maine (Wally Kurth) shows up at the Q mansion for reasons other than what Olivia wants to hear, she's going to be quick to show him the door. Rumor has it there is a chance Eddie will find Olivia's new attitude toward him quite appealing.
Which storyline are you most looking forward to following on GH on Tuesday, July 18th? Let us know, and keep checking back for more General Hospital news and spoilers.