General Hospital Spoilers Tuesday, March 14: Sonny Surprised, Lucy Impatient, Cody Defensive, Brick Impressed
General Hospital spoilers for Tuesday, March 14, 2023 reveals Laura Collins (Genie Francis) has to think fast. Lucy Coe (Lynn Herring) doesn't want to wait for her future any longer. Cody Bell (Josh Kelly) gets defensive about the lies he's told. Dex Heller (Evan Hofer) manages to impress Sonny Corinthos (Maurice Benard).
Maxie Jones (Kirsten Storms) and Brook Lynn Quartermaine (Amanda Setton) aren't sure about their ability to pull off such a big task in such a short period of time. Brick (Stephen A. Smith) and Dex have words.
General Hospital Spoilers – Tuesday, March 14, 2023: Laura Collins Acts Quickly
When Drew Cain (Cameron Mathison) approaches Laura about her stake in Valentin Cassadine's (James Patrick Stuart) shares, left to his daughter, Charlotte Cassadine (Amelie McLain) in the wake of his alleged death, Laura isn't going to have a response he likes. It's not her decision.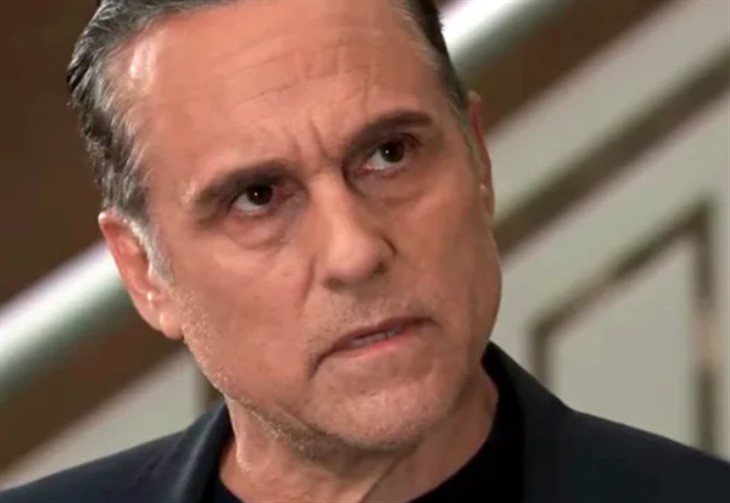 General Hospital Spoilers – Say Lucy Coe Is Getting Antsy
Lucy is sick and tired of waiting for the end of the world in a bunker. Okay, maybe it's a safe house and maybe her life is otherwise in danger. So it's protecting her to stay locked up for safe keeping, but she's not feeling it anymore — especially with Martin 'Marty' Grey (Michael E. Knight) away on business.
GH Spoilers — Cody Bell Is Defensive
Cody won't take lightly to Dante Falconeri (Dominic Zapmrogna) putting him on the spot and questioning his character and the decisions he's made. Cody lied to Mac Scorpio (John J. York) about being his father. Dante thinks Mac deserves to know Cody is his son. This can't end well, despite how obvious it is that Dante thinks Cody deserves to know his dad, as his dad, too.
General Hospital Spoilers – Tease Sonny Corinthos Is Impressed By Dex Heller's Response
Dex's quick take on spotting that sniper saved his life and Sonny's. The boss man won't let that go unnoticed. He just might put Dex back on the case with the Pikeman deal, but is everything really what it seems? Does Sonny truly trust Dex?
GH Spoilers — Can Maxie Jones And Brook Lynn Quartermaine Pull This Off?
Maxie and Brook Lynn were so confident about their skills and connections initially that they dove head-first into planning the Nurses' Ball with just six weeks to do it. Now, they might come to regret that decision.
General Hospital Spoilers — March 14 — Brick Confronts Dex Heller
Brick has his eye on Dex, and he might be the very associate that Sonny instructed to keep that eye on him when Dex clearly lied about his affiliation with Josslyn 'Joss' Jacks (Eden McCoy). When Brick embraces Dex, will it be authentic, or is he working with Sonny to set Dex up?
Which storyline are you most looking forward to following on General Hospital on Tuesday, March 14th? Let us know, and keep checking back for more General Hospital news and spoilers.