General Hospital Spoilers: Valentin Confers With Martin, Setting Up Charlotte's Defense?
General Hospital Spoilers indicate that Valentin Cassadine (James Patrick Stuart) will confer with Martin Grey (Michael E. Knight).
Of course, Valentin just found out that Charlotte Cassadine (Scarlett Fernandez) has been stalking Anna Devane (Finola Hughes). Is Charlotte responsible for burning Anna's house and other issues as well?
General Hospital Spoilers Highlights
General Hospital Spoilers reveal that Valentin isn't the one behind Anna's stalking or burning her house.
However, Charlotte was revealed to have gone into Anna's room when it was trashed. Nina Reeves (Cynthia Watros) deleted the footage from the security cameras at the Metrocourt to cover for Charlotte.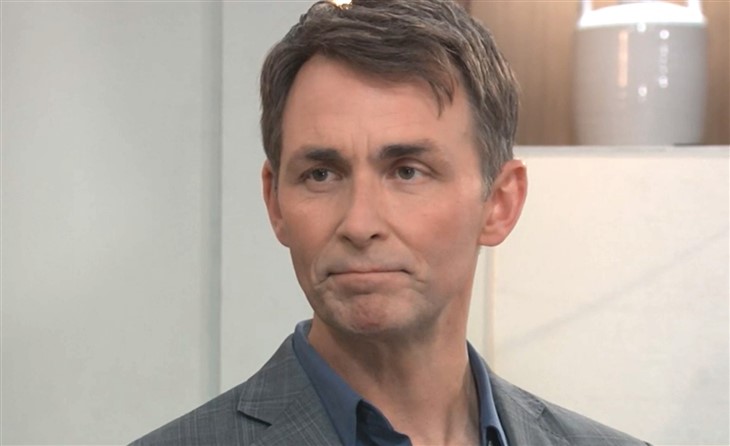 Unfortunately, the more Valentin does, the more guilty he looks, but Charlotte cannot do anything while Valentin is around to catch her.
Charlotte has been very sneaky about getting out when Valentin has taken a trip or is otherwise occupied. Does Charlotte even know how she is making Valentin look? Can he prove his innocence?
GH Spoilers – Charlotte Cassadine May Need A Lawyer
Charlotte is a child but if she is responsible for burning down Anna's house, she could be in real trouble. Arson is a much bigger crime than any of the other things that have happened.
Charlotte could be in real trouble if the arson is pinned on her. Valentin may want to touch base with Martin to make sure that nothing drastic happens.
Charlotte is also hanging out with Jake Webber (Hudson West), who has experienced issues like this before.
Jake faked someone stalking him some time ago to get attention as well. Has Charlotte pulled Jake into this or could it have been Jake's idea instead? Can Valentin stop Charlotte before she takes this too far?
MUST WATCH – GH Spoilers: Willow And Michael Begin To Grow Apart After Shocking Arrest
General Hospital Spoilers – Valentin Cassadine Blames Himself
Valentin blames himself for everything that is going on with Charlotte and in some aspects, that is rightly so. Valentin has shipped Charlotte from place to place all of her life.
Charlotte didn't know her mother for years. Charlotte has thought that many different men were her father as well. Charlotte never gets to stay with Valentin for any length of time.
Valentin believes he can cover this and fix everything by buying a house and settling down.
Valentin thought that allowing Charlotte to stay with Sam McCall (Kelly Monaco) and Dante Falconeri (Dominic Zamprogna) would help but matters have gotten worse. Will Valentin need Martin to get Charlotte out of this mess?
Be sure to catch up on everything happening with GH right now. Come back here often for General Hospital spoilers, news, and updates.