Days Of Our Lives Alum Lisa Rinna Hypes Daughter Going Nearly Nude For Magazine!
Days Of Our Lives alum Lisa Rinna (Billie Reed) also became known on Real Housewives Of Beverly Hills (RHOBH) for her tendency to throw shade at her co-stars. But since leaving the show, Lisa has focused on boasting about her model daughters on social media.
And recently, the Days Of Our Lives alum stunned her followers by hyping her daughter Amelia Gray Hamlin's nearly nude appearance on a magazine cover. Keep reading for all the details.
Lisa Rinna – Encourages Daughter To Pose Nearly Nude!
Days Of Our Lives alum Lisa Rinna often tells her social media followers about her pride in her supermodel daughters. And Lisa just shared once again. But this time, the Days Of Our Lives alum boasted about her daughter Amelia Gray Hamlin stunning on the cover of Harper's Bazaar France's new issue, noted Yahoo.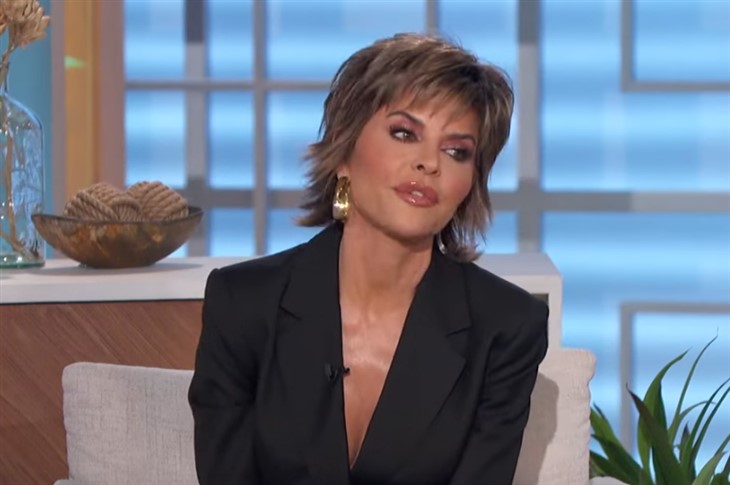 And before appearing on newsstands on September 21, the magazine shared Amelia Gray's cover shoot. Harper's Bazaar France featured both an alternative cover as well as the one chosen for final production. And Lisa's 22-year-old struck a topless pose for a black and white shot.
Posing with her side facing the camera and head titled, Amelia Gray covered up part of her cleavage with her arms. And though she went completely topless, Lisa's daughter did don a huge white hat and a white skirt with floral appliques for her photo. The magazine chose to use a triple wing for her makeup.
Former "Real Housewife" Lisa Rinna talks Beyonce and Erika Jayne concerts. https://t.co/eUQbPx9eXO pic.twitter.com/mOOdZ7DLDt

— E! News (@enews) September 15, 2023
Amelia Gray Hamlin – Wows On Magazine Cover
To publicize the magazine issue with Amelia Gray, Harper's Bazaar France revealed that the contents included "fashion runs and runs, from season to season, an enchanting geyser of creativity, a theatrical striptease of shapes, colors, audacity, minor revolutions, the return of eras and materials, a blast of influences and references that never stop." The issue also contained trends "to follow this spring and summer. In the meantime, fashion is here and now."
Harper's Bazaar France combined Amelia Gray's photos with content on "silhouettes, looks, styling, accessories. This issue sheds some subjective light on what to take away from the autumn-winter 2023-2024 season," added the magazine. "Harper's Bazaar doesn't follow trends, Harper's Bazaar makes trends."
And in another photo, Amelia Gray showed off one of those trends. Lisa's daughter posed in a high-collared black shirt. And her colorful felt hat featured a sheer visor. The young supermodel looked to the side, flaunting her profile.
And the magazine also included information about Amelia Gray herself. "Jet-black hair, dark pupils, full-bodied eyebrows and Bardot-like pout, @ameliagray, the new catwalk idol, is on the cover of this issue of Harper's Bazaar France. Daughter of actress and reality TV star @lisarinna, who was in the spotlight from an early age, the 22-year-old Californian exudes a sunny, eye-catching je ne sais quoi, the promise of a star-studded career." Playing the role of devoted mom, Lisa shared both the final magazine cover and its alternative on her social media.
Tell us what you think. How do you feel about Lisa Rinna's daughter going topless for a magazine? And after you share your views, check back on our site for more Days Of Our Lives news.