General Hospital Spoilers: Wednesday, January 2 – Port Charles Is Rocked By Newest Murder – Julian Breaks Up With Kim – Ava's Shaken By Lulu's Visit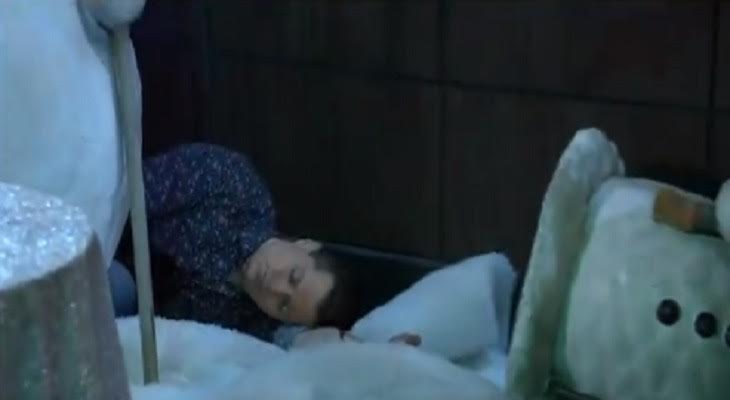 General Hospital spoilers for Wednesday, January 2, tease that word will quickly spread about the newest murder in Port Charles. Sam McCall (Kelly Monaco) and Jason Morgan (Steve Burton) have just found Peyton Mills' (John Patrick Jordan) body on the terrace at the Metro Court. If anyone doubted that a serial killer was at work in Port Charles, they'll be a believer now.
Jordan Ashford (Briana Nicole Henry) knew after Curtis Ashford (Donnell Turner) found blood all over Peyton's screening room that a body would soon be found, and when she hears about the body at The Metro Court, she'll head over to the second crime scene. Clearly, this will be the work the same person who killed Kiki Jerome (Hayley Erin) and Mary Pat Ingles (Patricia Bethune), and Jordan will be concerned.
Meanwhile, on the new GH episode on Wednesday, January 2, Kim Nero (Tamara Braun) will be in for an unpleasant surprise. She doesn't know that Julian Jerome (William deVry) spotted her New Year's Eve kiss with Drew Cain (Billy Miller), and it looks like Julian won't let on that he saw the kiss either, but he'll drop the bomb on Kim that their relationship is over.
Julian will offer some other excuse for the breakup, and Kim will be devastated. She'll wonder why Julian's breaking things off, but Julian will stay mum about the real reason for the split. Seeing Kim and Drew's kiss just reinforced what Josslyn Jax (Eden McCoy) said to him a few days ago – that he should give Kim and Drew the chance to reunite for Oscar Nero's (Garren Stitt) sake.
"New Year's Eve is when we conceived Oscar… " #GH55 pic.twitter.com/woscuydr3M

— General Hospital (@GeneralHospital) December 28, 2018
Next, Kristina Corinthos-Davis (Lexi Ainsworth) will start to make some changes in her life. The one shining spot in her life right now is her friendship with Daisy (Kelsey Wang) and her group of friends. Kristina has been reading the group's literature and making some gradual changes in her perspective, but it looks like she'll take some bigger steps toward adopting the group's mindset.
Finally, on Wednesday, January 2, Lulu Falconeri (Emme Rylan) will pay Ava Jerome (Maura West) a visit. Lulu may want to get a statement from Ava on Kiki's murder for the newspaper, or possibly fill her in on the newest body found at The Metro Court. Whatever ends up transpiring between them, Ava will be deeply affected by Lulu's visit. Perhaps she'll become more motivated to hunt down the person responsible for Kiki's death and the other Port Charles murders.
It sounds like we're in for a great episode on Wednesday! Stay tuned to the ABC soap and don't forget to check Celebrating The Soaps often for the latest General Hospital spoilers, updates, and news.