General Hospital Spoilers Wednesday, March 1: Dante Stumbles, Liesl's Slap Happy, Ava And Austin Caught?
General Hospital spoilers for Wednesday, March 1 reveal Dante Falconeri (Dominic Zamprogna) is onto something. Sonny Corinthos (Maurice Benard) puts the pressure on Dex Heller (Evan Hofer). Liesl Obrecht (Kathleen Gati) is furious.
T.J. Ashford (Tajh Bellow) has big news. Carly Spencer (Laura Wright) and Josslyn 'Joss' Jacks (Eden McCoy) are there for Michael Corinthos (Chad Duell).
Elizabeth Baldwin (Rebecca Herbst) tells Hamilton Finn (Michael Easton) to steer clear of her. Austin Gatlin Holt (Roger Howarth) and Ava Jerome Cassadine (Maura West) could be in deep trouble.
General Hospital Spoilers – Wednesday, March 1, 2023: PCPD Search Spoon Island
Dante and a team of police swarm Spoon Island with every intention of checking for evidence that Nikolas Cassadine (Adam Huss) really did hold Esme Prince (Avery Kristen Pohl) hostage at Wyndemere like Elizabeth says he did.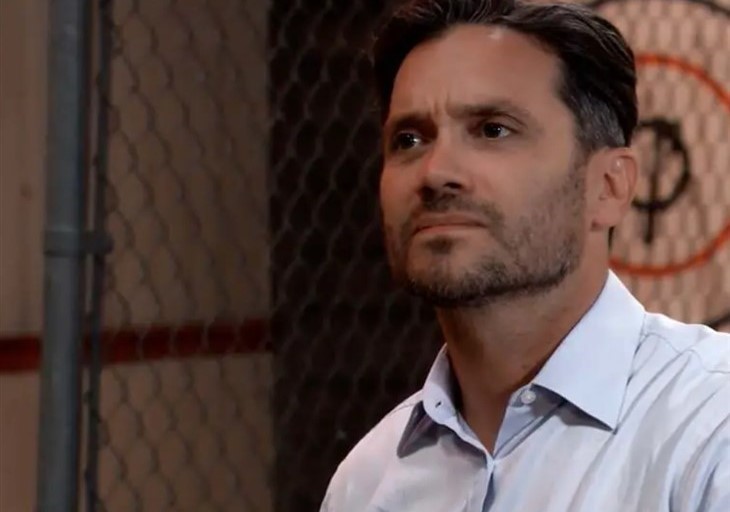 When they enter the stables and find something else out of order, they'll be stunned. Is the PCPD about to stumble upon Nikolas' dead body?
Sonny still doesn't know what secrets Dex is keeping, but he knows his young associate isn't being completely honest with him.
As Sonny relays an update on the Pikeman Group, Dex is going to worry about how he will pull off staying with Joss while working to take Sonny down.
GH Spoilers — Liesl Obrecht's Anger Knows No Bounds
Liesl is going to be furious on Wednesday, March 1st. Does she find out Joss is the reason her dear daughter, Britt Westbourne (Kelly Thiebaud), is dead? Liesl threatens that someone will reap what they've sown.
If Liesl ends up being a match for Willow Tait's (Katelyn MacMullen) bone marrow needs, will she withhold her donation just to stick it to Carly — no matter the cost to Nina Reeves (Cynthia Watros)?
General Hospital Spoilers – Tease T.J. Ashford Delivers Big News
T.J. is going to make or break someone's day when he ushers in news that some have been waiting for. Is this the long-awaited good news that someone — like Liesl — is a match for Willow?
Michael thinks there is something he can do for Willow, and Carly and Joss will be all ears. Their support is just what he needs right now, but someone else could complicate matters soon.
Finn has been a solid friend to Elizabeth through it all, but she's worried he's just going to get caught up in her drama if he hangs around any longer. She'll thank him and attempt to encourage him to move along. Will he listen?
General Hospital Spoilers — March 1 — Austin Gatlin Holt And Ava Jerome Cassadine Might Panic
Austin and Ava watch on as the PCPD unearth more than they'd like on Spoon Island. Is it too late to save themselves from what is about to go down?
Which storyline are you most looking forward to following on GH on Wednesday, March 1st? Let us know, and keep checking back for more GH news and spoilers.