General Hospital Spoilers: Wednesday, November 28 – Kiki's Body Is Found – Laura & Liz Commiserate – Ryan Romances Ava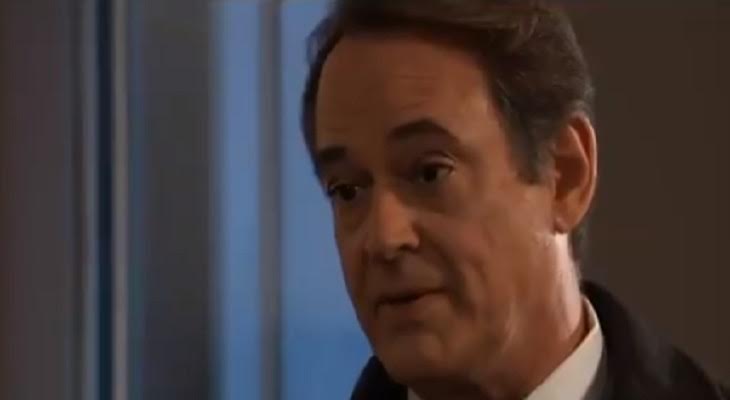 General Hospital spoilers for Wednesday, November 28, tease that Charlotte (Scarlett Fernandez) will have a big surprise for Nina (Michelle Stafford). The two are supposed to go to the ballet together, but Charlotte's got something up her sleeve that may be an unpleasant surprise for Nina. What could it be?
Meanwhile, Curtis (Donnell Turner) and Jordan (Briana Nicole Henry) will make a gruesome discovery in their honeymoon suite. It will appear that someone is sleeping in their bed, but as they get closer, they'll be horrified to see that the woman is deceased and the probable victim of foul play.
Of course, from the bracelet shown on the woman's arm, it must be Kiki (Hayley Erin). When last seen, Kiki was face to face with Ryan, so it looks like she's Ryan's next victim. And unfortunately it appears that Griffin (Matt Cohen) will be called away from the wedding reception by Valerie (Brytni Sarpy) to assist in the police investigation of the matter. He should be shocked and truly devastated to discover Kiki's lifeless body.
And it looks like the word about Kiki, or at least about the presence of a body in Curtis and Jordan's bed, will get out at the wedding reception, as both Maxie (Kirsten Storms) and Lulu (Emme Rylan) will have shocked reactions. A dead body is shocking enough, but when everyone learns the body is Kiki's, everyone will be on edge.
Should Kim have involved Julian in her plans for Oscar, West Coast? An emotional, new #GH starts RIGHT NOW on ABC! @TamaraBraun #GH55 pic.twitter.com/spkBUf0O8k

— General Hospital (@GeneralHospital) November 27, 2018
Next, on the new GH episode on Wednesday, November 28, Franco (Roger Howarth) will decide to chat up Jake (Hudson West) about Aiden's (Jason David) bullying situation at school. Franco probably figures that Jake may know something about the bullying and can provide some insight. Will Jake spill what he knows?
Meanwhile, Laura (Genie Francis) and Elizabeth (Rebecca Herbst) will have a chat. Laura's truly heartbroken over finding "Kevin" (Jon Lindstrom) kissing Ava (Maura West), and she'll need someone to talk to. Plus, Elizabeth could use some cheering up about Aiden's bullying situation. The two women will commiserate together and try to cheer each other up.
Finally, on Wednesday, November 28, Ryan will arrive at Ava's place. The two are planning to spend the remainder of Thanksgiving together. Of course, Ava has no idea that Ryan has just come from killing Kiki and staging her body in Curtis and Jordan's suite. It looks like Ava and Ryan will spend a nice, romantic evening together. But how long until Ava receives the horrible news about Kiki?
It looks like we're in for a great episode on Wednesday! Stay tuned to the ABC soap and don't forget to check Celebrating The Soaps often for the latest General Hospital spoilers, updates, and news.