General Hospital Spoilers: Will Monica Be Able To Convince Oscar To Try The Cancer Trial?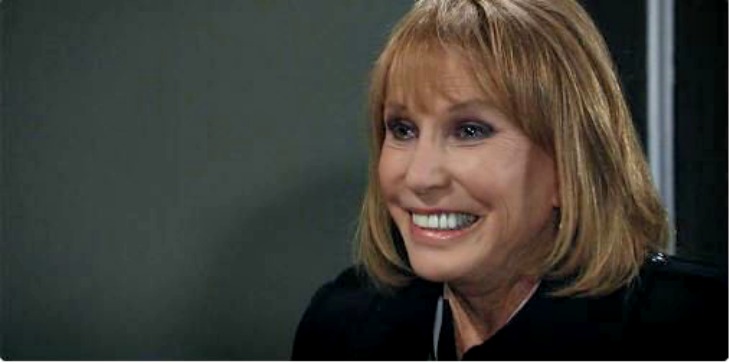 General Hospital spoilers tease that Oscar Nero (Garren Stitt) will soon be torn about something; could it be that his grandmother Monica Quartermaine (Leslie Charleson) is somehow able to change his mind about trying the cancer trial?
As his mother Kim Nero (Tamara Braun) discussed with his father Drew Cain (Billy Miller) in November 13th's episode, Oscar's time is running out! The trial is set to begin on December 1st, a mere two and a half weeks away! Oscar's already been accepted into the trial, he just needs to make up his mind to be a part of it! Kim also mentioned that the trial used a protocol called immunotherapy: immunotherapy is a real treatment and as quoted in the website cancerresearch.org, it is currently being used for brain tumors and there are real clinical trials going on.
Immunotherapy treatment is aimed at boosting the body's own immune system in order to be able to help fight cancer, usually, after more traditional protocols such as surgery, radiation and chemotherapy have failed. In Oscar's case, however, his tumor is inoperable and apparently unreachable by radiation; chemotherapy is usually ineffective on brain tumors; so the trial really is his only hope.
As a hospital chief of staff, Monica is probably aware of all the latest treatments and protocols for many diseases including brain tumors, plus she has the experience of being a cancer survivor, as well as dealing with Emily Quartermaine's (Natalia Livingston) cancer, which she refused treatment of at first. Emily ultimately beat cancer but later died as a murder victim. Monica may feel that she can convince Oscar to try the immunotherapy trial by telling him Emily's experience with her cancer.
Monica took Oscar out of work and paid his boss Julian Jerome (William DeVry) with a wad of money for taking Oscar. Perhaps by spending the whole day with Oscar and letting him bond with her, she'll be able to influence him to take a chance at beating cancer with immunotherapy. Stay tuned to General Hospital and keep checking General Hospital spoilers frequently to see if Monica is able to turn Oscar around!
Read more news, spoilers, and gossip on our Celebrating The Soaps General Hospital homepage