General Hospital Star Rebecca Herbst Celebrates 20 Years On GH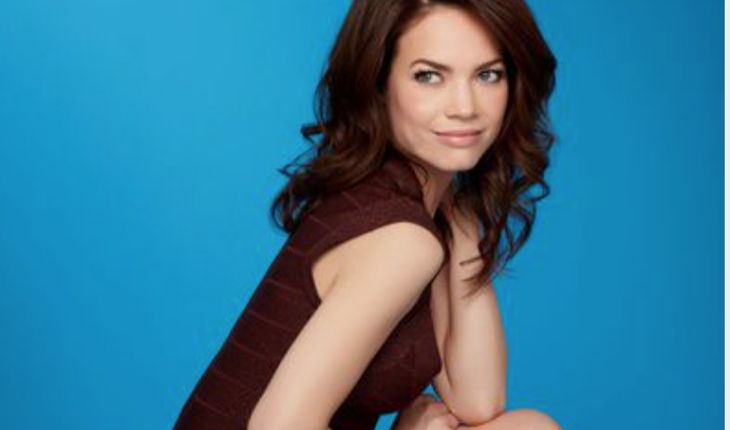 Rebecca Herbst is celebrating a very exciting milestone. The General Hospital fan favorite has been on the show for two decades now!
Rebecca first appeared on General Hospital as nurse Elizabeth Webber back in 1997. She originally auditioned for the part of Sarah Webber but since she didn't get the role, producers creating the role of Sarah's sister Elizabeth for her to play instead.
Back in 2016, there was a lot of speculation on whether or not Rebecca would leave the show. There were even rumors that stated Rebecca was looking to leave General Hospital for Days of Our Lives instead. Many of her fans believed that Rebecca was frustrated with her very specific contract issues with the show. Hinting that there were troubles, she told TV Insider, "I can't talk about the specifics, but I kind of equate it to this: When you work together with a company for this long of a period you become a family, and from that you fight like family. And we did fight! But a good thing came out of this. Frank Valentini and I had a lot of heart-to-hearts, and I have a newfound respect for him and for how much he loves the show."
Thankfully, Frank and the rest of the General Hospital crew managed to keep Rebecca from leaving. She even added, "Sure, I could have gone someplace else and started a whole new character and part of that was a little exciting. And it's way exciting to have other shows interested. All of that love you get is really wonderful but, at the end of the day, GH is my home.
With that being said, many fans are surprised that Rebecca Herbst has been on the show for over twenty years. After all, she looks exactly the same way she did when she first appeared on the show in 1997.
Tell us your thoughts by leaving us a line in our comments section below.
Also, don't forget to check back with Celebrating the Soaps for all the latest on Rebecca Herbst along with General Hospital spoilers right here!