Live Total Solar Eclipse Coverage to Impact Soaps Schedule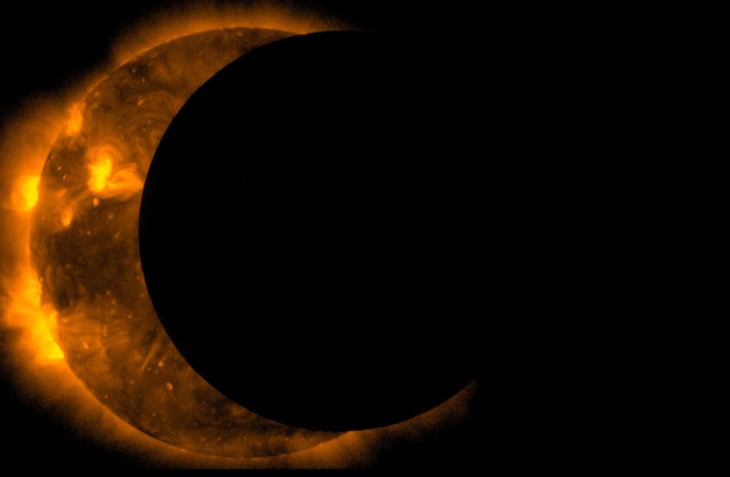 New reports indicate that daytime television programming will be interrupted by coverage of the Total Solar Eclipse on Monday, August 21.
In just a few short days, all of North America will be treated to an eclipse of the sun. For the first time in over a century, Americans will be able to see the first total solar eclipse to stretch across the country since 1918. And as a result, networks have announced a few changes in their schedules.
According to NBC, Days of Our Lives will be affected in some markets, but not all. Some stations are planning live coverage in markets where the path of totality will be crossed. ABC, meanwhile, will be pre-empting programming for live coverage of the total eclipse with a "The Great American Eclipse" special. The network has also decided to air a repeat episode of General Hospital in markets where the eclipse coverage will not air.
Related: Ryan Paevey Opens Up About New Projects And Playing A Villain
Over at CBS, the network will begin airing live coverage of the solar eclipse beginning at 1:00pm EST. An all-new episode of The Bold and the Beautiful will air in place of The Young and the Restless at 12:30pm.
According to NASA's website, the first point of contact will be at Lincoln Beach, Oregon at 9:05 a.m. PDT. It will then continue for the next hour and a half through Oregon, Idaho, Wyoming, Montana, Nebraska, Iowa, Kansas, Missouri, Illinois, Kentucky, Tennessee, Georgia, and North and South Carolina. The total eclipse will end near Charleston, South Carolina at 2:48 p.m. EST.
Affiliate links included below. Thanks for your support!
Tell us, are you excited about seeing the Total Solar Eclipse? Or are you disappointed that the regular scheduled programming for all of your favorite daytime television shows will be interrupted for this once in a lifetime event? Let us know! Sound off in our comments section below. Also, don't forget to check back with Celebrating the Soaps for all the latest news, updates and spoilers on all of your favorite soaps and television stars right here!
SaveSave