General Hospital's Ryan Paevey Opens Up About New Projects and Playing a Villain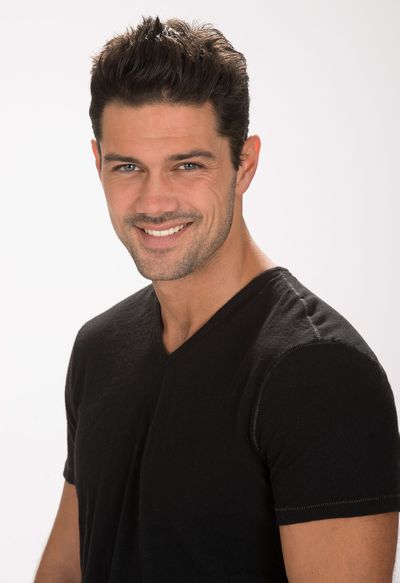 It's without a doubt that Ryan Paevey has his plate full these days, but that's a good thing. The General Hospital hunk has opened up about his new film, Harvest Love, and playing a villain in a new Lifetime Television film.
Speaking to She Knows Soaps, Ryan admits that he had to take a little time off from General Hospital in order to film his Hallmark movie, Harvest Love. The film tells the story of a widowed surgeon who visits her family's pear orchard in hopes of taking a break from her hectic life.
Ryan says that he got cast in the film because he's now part of the "Hallmark Family," so to speak. He told the site, "I had previously done one movie for Hallmark, a film called Unleashing Mr. Darcy and it was a little aside from the "Pride and Prejudice" universe, not directly connected. It did really well, and so I think the Hallmark family likes to keep things in the family. If you worked together and it was a positive experience, and it was a successful experience, then I think you're in."
As far his new dark role for his Lifetime movie, Locked In, Ryan said he absolutely loved playing a villain. That's because he finally gets to show fans a different side to his acting.
He explained, "Villains are fun man. You know I play such a vanilla good guy most of the time. The stuff that I get booked for tends to be the good guy, the boyfriend, yada yada. But the villain was a bit different for me and a lot more fun."
Locked in Debuts on the Lifetime Channel on August 19 while Harvest Love will air on Hallmark on September 30. Tell us, are you looking forward to seeing more of Ryan Paevey and his future projects? Let us know what you think by sounding off in our comments section below. Also, don't forget to check back with Celebrating the Soaps for all the latest news and updates on Ryan Paevey along with General Hospital spoilers right here!
SaveSave