Soap Opera Ratings for the Week of July 24 to July 28: DOOL Continues to Drop – GH Up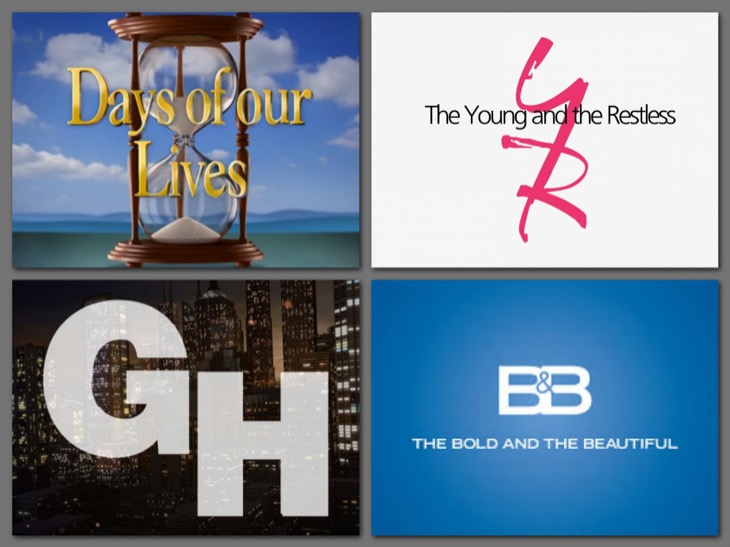 The soap opera ratings for the week of July 24 through July 28, 2017, have been reported by Soap Opera Network. In total viewership, General Hospital (GH) and Days of Our Lives (DOOL) went up while The Bold and the Beautiful (B&B) and The Young and the Restless (Y&R) dropped significantly.
Unfortunately for NBC's Days of Our Lives, it has dropped again for the seventh straight week when it comes to households. DAYS gained 1,000 total viewers and remains with 1,976,000 viewers; but for the second straight week, DOOL also hit a new low down 2,000 viewers in women 18-34 and for the 21st week, Day of Our Lives has fallen to a new low as well.
The ratings and viewership are a bit surprising as many secrets were revealed, Chad DiMera (Billy Flynn) was caught in his lies with Gabi Hernandez (Camila Banus). Abigail Deveraux (Marci Miller) attempts to protect Chad and there was a showdown between her and her husband, Dario Hernandez (Jordi Vilasuso). Hattie Adams (Deidre Hall) returned to Salem and joined forces with Anjelica Deveraux (Morgan Fairchild), to take down common enemies.
The ABC daytime drama rose significantly with +77,000 from last week totally their viewership at 2,436,000. Ratings were also up this week by 15,000 for women between 18-49; their ratings have also rose but ties low for the 13th straight week. Sam Morgan (Kelly Monaco) was admitted to General Hospital this week, after she shot and left Sonny Corinthos (Maurce Benard) for dead in a warehouse set for demolition. GH nurse Elizabeth Webber (Rebecca Herbst) was abducted by Garvey (Rick Ravanello) after he was wounded by Sonny. Kirsten Storms return as Maxie Jones did not boost the ratings as much as was expected either; which is a huge disappointment for viewers.
CBS' B&B was down by 128,000 totally their viewership at 3,348,000; they did however drop 22,000 in women viewers between the ages of 18 and 49. Could it be that Bill Spencer's (Don Diamont) incessant need to take over the land Spectra Fashions is on, dragged out a little too long, while fans rooted for Sally Spectra (Courtney Hope) and Thomas Forrester (Pierson Fode) to win the fashion showdown in Monte Carlo; not even Bill's lies that his niece, Caroline Spencer (Linsey Godfrey) was dying would sway viewers' opinions.
The CBS soap opera is still at the top with 4,397,000 total viewers but it also took a hit this week dropping 61,000 in viewership and down 18,000 among women between 18 and 49. The Young and the Restless fell 18,000 among women viewers between 18-49.
It is a bit shocking, as this was the week Hilary Curtis (Mishael Morgan) aired the footage of Victor Newman (Eric Braeden) punching and disowning his son, Nick Newman (Joshua Morrow). Maybe fans are a bit conflicted about Nikki Newman (Melody Thomas Scott) turning to Jack Abbott (Peter Bergman) again, or they just hate how far Cane Ashby (Daniel Goddard) has gone to hide secrets from his wife, Lily Winters Ashby (Christell Khalil); destroying the once adored super couple!
Check Celebrating The Soaps often for updates, news, rumors and spoilers.