Y&R Alum Victoria Rowell Wins Fan Approval On The Rich and the Ruthless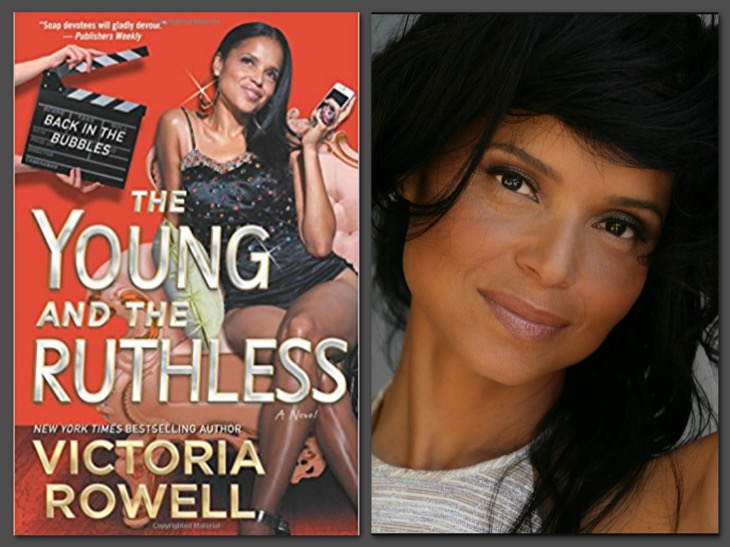 They are bold, they're beautiful, they're rich and it's without a doubt that they are ruthless, too. That's why so many fans are raving about Victoria Rowell's new dramedy, The Young and the Ruthless. The series recently debuted on Robert L. Johnson's Urban Movie Channel (UMC) last week and according to fans, it's the best thing on television right now.
The Rich and the Ruthless is based on Victoria's books, "Secrets of a Soap Opera Diva" and "The Young and the Ruthless: Back in the Bubbles." Of course, many fans remember Victoria best as Drucilla on the hit CBS series The Young and the Restless. But for her new project, she is giving fans a behind-the-scenes look of the first urban daytime drama.
The plot centers around Augustus (played by actor Richard Brooks) as he battles network executives, difficult actors and actresses and budget cuts to keep his show afloat. If that weren't enough, he also has to deal with his wife Kitty, who happens to be a handful. She's fresh out of rehab and she's looking to reclaim her spot as the Queen of daytime television drama.
During the first episode Kitty even said, "My fans will never forget me!"
Other familiar faces on the series include Kimberlin Brown, Robert Richard, Chrystale Wilson, Dawnn Lee, Brenda Epperson and Mykel Shannon Jenkins as soap hunk Derrick Taylor.
So far no one knows if the show will make it to a second season, but with it's all star cast and Victoria's talent, there's no doubt that fans will see more of The Young and the Ruthless in the future.
Tell us, have you seen The Young and the Ruthless yet? If so, what do you think of the series? Let us know by sounding off in our comments section below. Also, don't forget to check back with Celebrating the Soaps for all the latest news and updates on Victoria Rowell along with The Young and the Ruthless spoilers right here!