Becca Tobin & Jake Epstein Tie The Knot In The Wedding Contract On Hallmark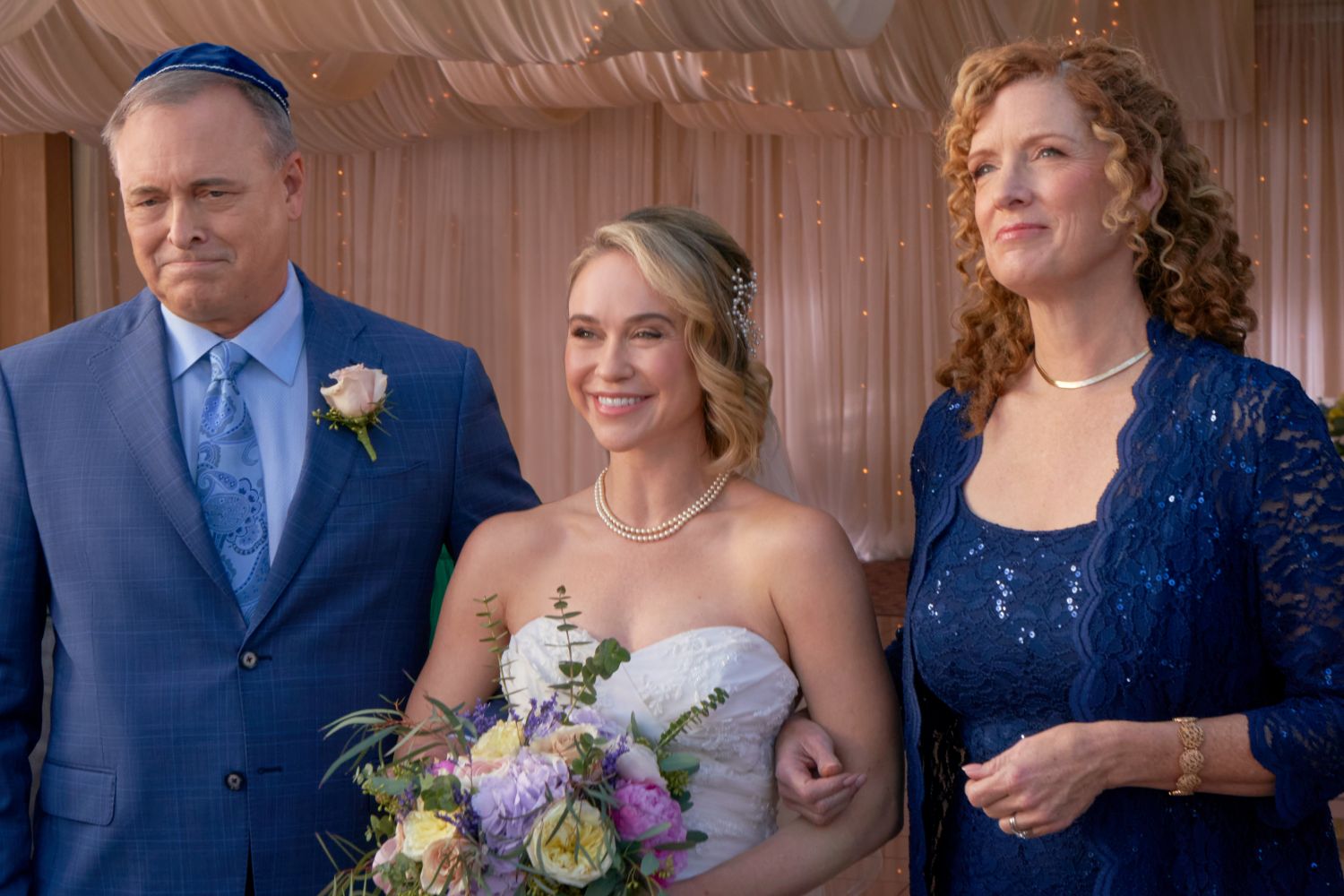 Hallmark Channel's upcoming June Weddings programming event stars some of our favorite cast members. In fact, The Wedding Contract stars Becca Tobin and Jake Epstein, along with Michael Benyaer and Nicole Major. Read on to find out more about the plot of the movie, its premiere date and view beautiful images taken on the set.
Becca Tobin and Jake Epstein in The Wedding Contract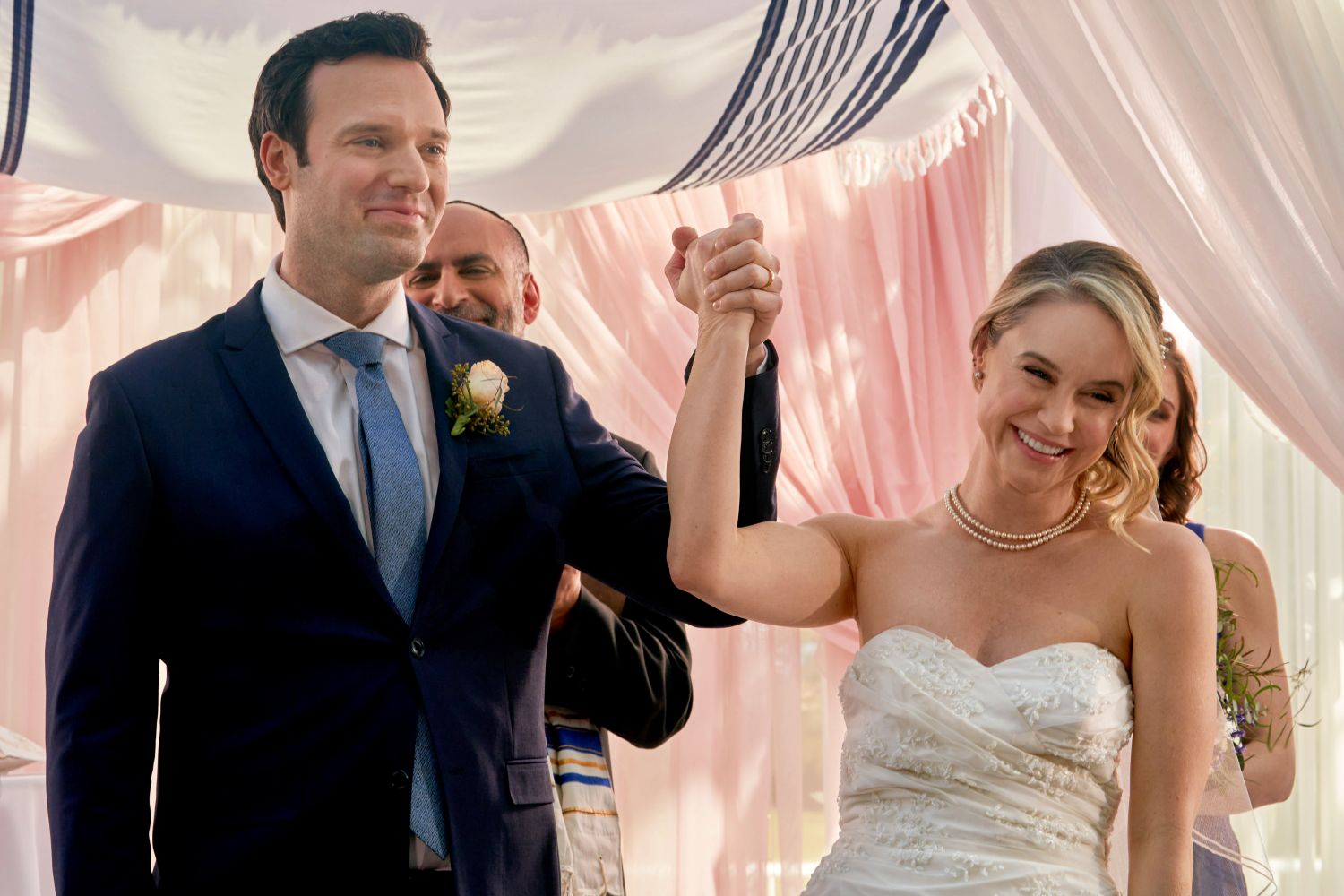 Airing as part of Hallmark's June Weddings programming event, The Wedding Contract tells the story of Rebecca and Adam, a recently engaged Jewish couple. However, they begin to feel like their union might be jeopardized by their different values and beliefs.
Rebecca is all about home and family, while Adam is all about work. Moreover, Adam isn't as connected to, or as familiar with Jewish tradition as Rebecca. The business-minded future groom is ambitious and is considering taking up a job in Los Angeles for a promotion to vice president. Meanwhile, Rebecca wants to build her life close to her loving family, her synagogue and her rabbi.
As the wedding day approaches, Adam's focus on his work starts to interfere with their wedding plans. In fact, Rebecca begins to wonder if he might not have time for their wedding, or their marriage. However, when their mothers come together, they start to help Rebecca and Adam realize their priority is focusing on their love.
Where have you seen the cast before?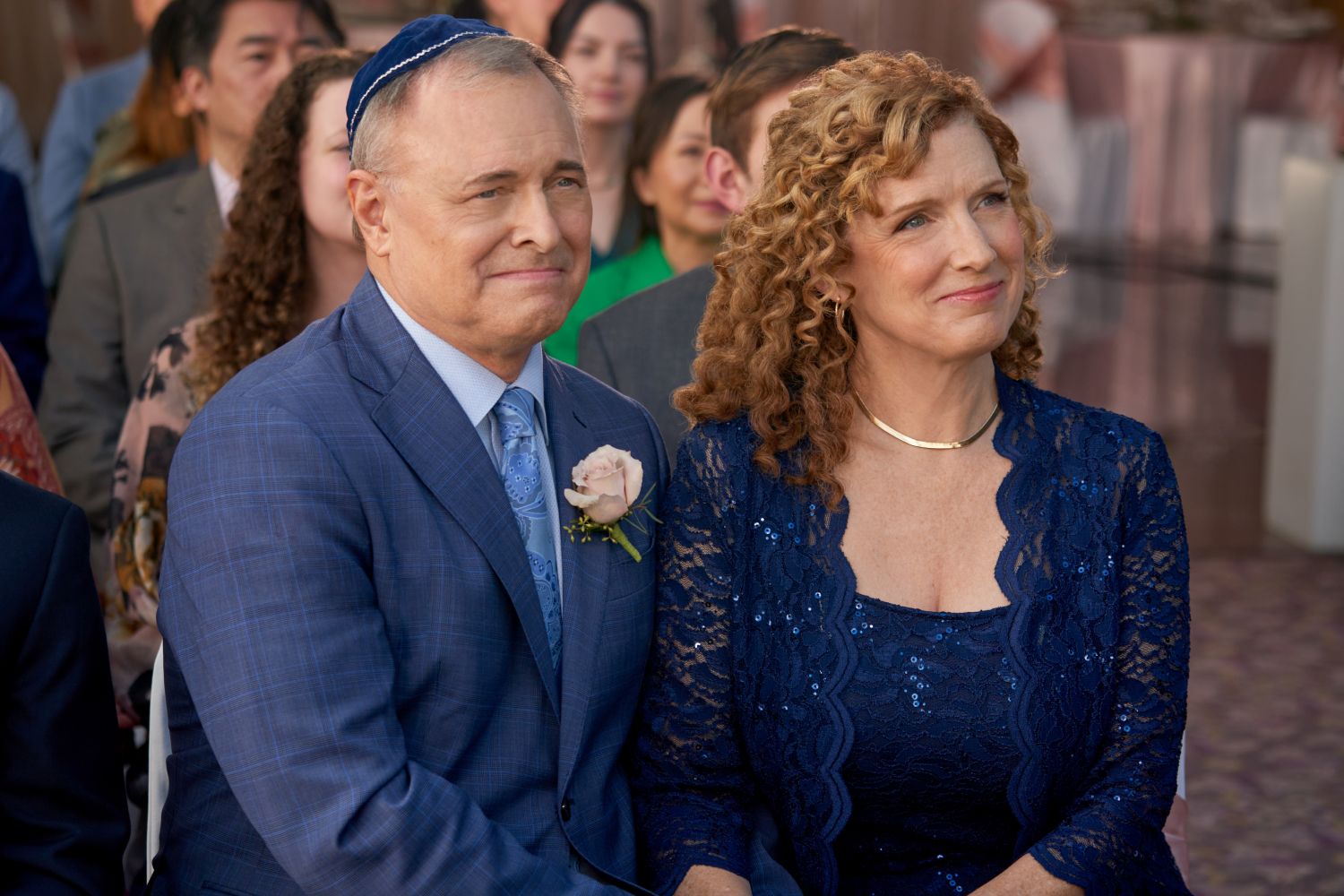 Becca Tobin, who plays the role of Rebecca, has previously starred in Glee, A Song For Christmas and Sister Of The Bride. Meanwhile, Jake Epstein, who plays the workaholic Adam has been seen in Degrassi, Suits, The Umbrella Academy, The Hardy Boys and Eight Gifts of Hanukkah. Meanwhile, Michael Benyaer, who plays Rebecca's rabbi, is known for his roles in The Exchange, The Expanse, Deadpool and Reboot.
According to the IMDb page for the Hallmark movie, Nicole Major stars as Vanessa and has previously been seen in Cheech, Lucifer and Superman & Lois.
Barry Levy plays Rebecca's father and has starred in Supernatural, Scandal, Arrow and Brazen. Meanwhile, Colleen Wheeler plays the role of Rebecca's mother and starred in 30 For 30. Moreover, Laura Soltis plays Adam's mother and is known for her roles in Hiccups, Step Up All In, Black Sash and Arrow.
Behind the scenes of The Wedding Contract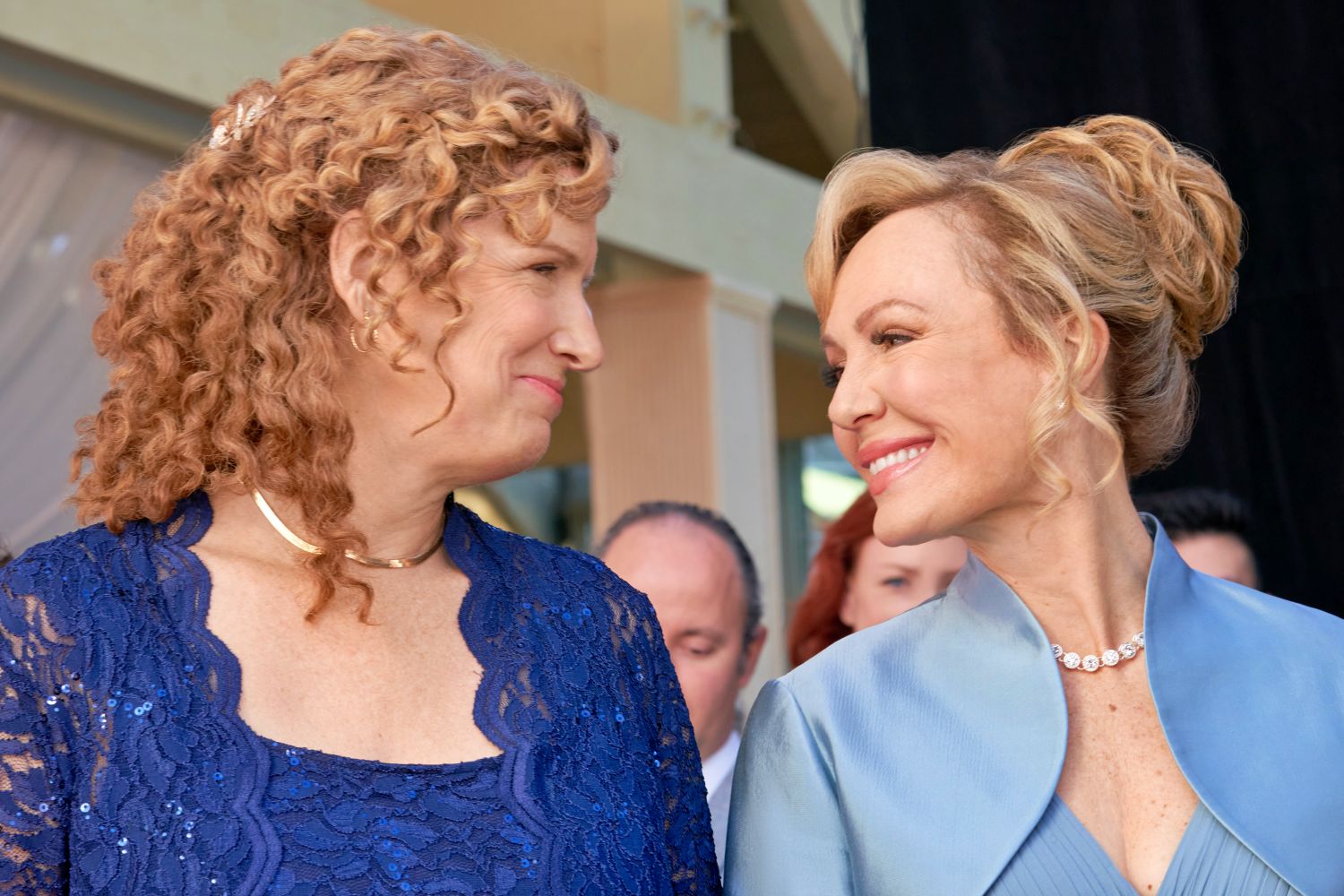 The Wedding Contract hails from TWC Productions Inc, with Shawn Williamson, Joey Plager, Jamie Goehring, Ellie Kanner and Fernando Szew executive producing. Moreover, Robert Lycar serves as a producer, and Peter DeLuise directs the movie from a script penned by Karen Berger,
When does the movie premiere on Hallmark Channel?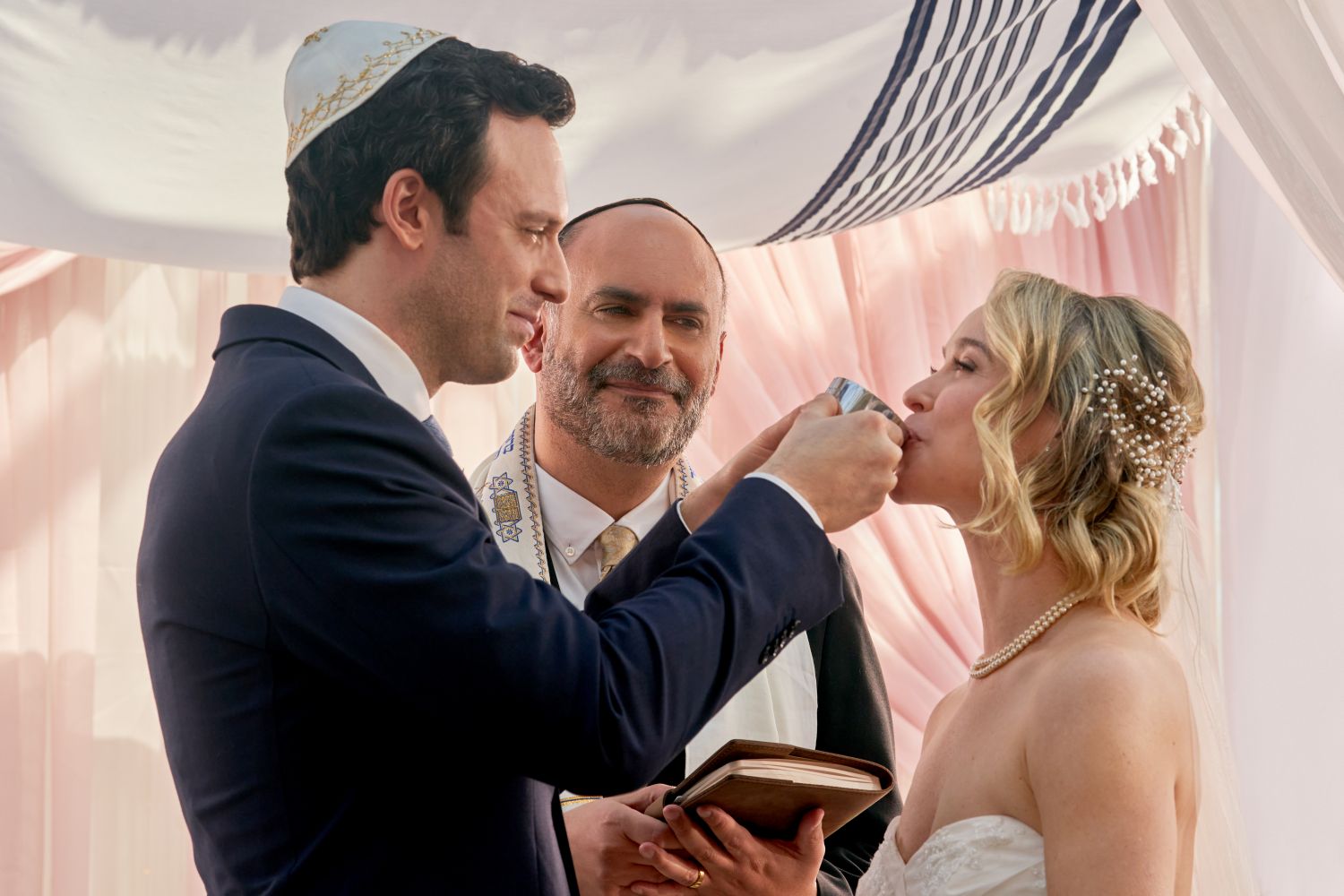 The new, original movie, The Wedding Contract, premieres on Saturday, June 17, at 8 pm ET/PT on Hallmark Channel as part of the network's June Weddings programming event.
Readers, are you looking forward to The Wedding Contract and all the other June Weddings movies coming to Hallmark Channel? Let us know by leaving a comment below.