Boredom Never Strikes For Erin Krakow With When Calls The Heart
When Calls The Heart spoilers, news, and updates tease that Erin Krakow never gets bored with the show. The actress, who plays the role of Elizabeth Thornton, loves the TV series because her character's story is never repetitive. When Calls The Heart remains a popular show on Hallmark Channel. Set in the early 1900s, The TV series is based on Janette Oke's "Canadian West" book series. Elizabeth is one of its main characters. She's a schoolteacher who moves to Coal Valley, which was eventually renamed Hope Valley. The series follows her journey towards finding love and the lives of her friends and fellow townsfolk.
When Calls The Heart – Debuted In 2014 And Its Tenth Season Is Expected To Launch In July 2023.
Krakow thanked the fans for keeping the show on air all this time, which allowed her to continue playing her role.
In an interview with TV Fanatic, she shared that many people have asked her if she ever gets bored playing Elizabeth for several years. The actress answered no.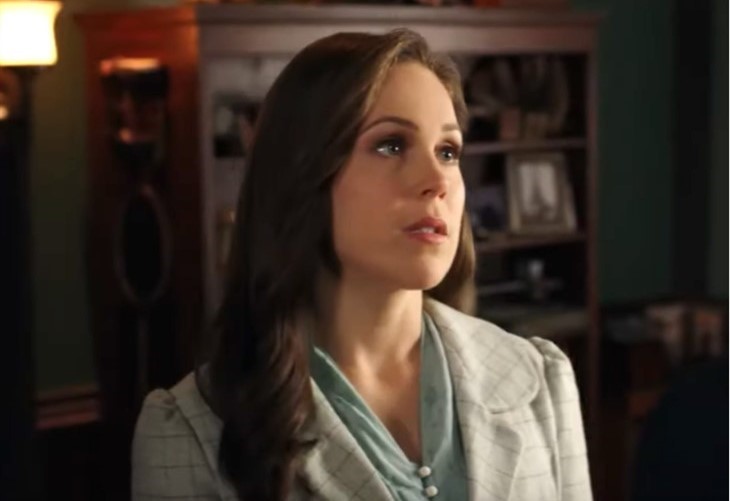 "I mean, one because I just have a great time with our cast and crew. But, two, because Hallmark and our writers and showrunners over the years have given me a great gift in that Elizabeth has never become stagnant," she shared.
She explained that she doesn't get bored playing the same character, thanks to the writers. They always keep things fresh, thereby avoiding repetitive storylines.
"It's a real honest depiction of a woman going through these various chapters in her life. And sometimes those are grief-filled chapters; sometimes, they're full of joy. But it's felt like every season, I've had an interesting new challenge or chapter to work through and that keeps me invested and challenged as an actor.," she explained.
When Calls The Heart – New Face Joins Cast Of WCTH
When Calls The Heart will be introducing a new character once it airs its 10th season, provides Krakow's point. Billy Christos Jr. is joining the cast of the TV series as Toby. Hallmark has yet to release more information about the new character.
Christos shared a photo of him with Krakow and captioned it, "Sending [love] to the Best TV Teacher." He considers her as the "funniest person to work with on set." He also posted photos of him together with other cast members, including Jack Wagner, who plays Bill Avery, Ben Rosenbaum as Mike Hickam, and Johannah Newmarch, who portrays the role of Molly Sullivan.
Be sure to catch up on everything happening with When Calls The Heart right now. Come back here often for When Calls The Heart spoilers, news, and updates.