Hallmark Star Lacey Chabert Treats Fans To Rare Photo Of Daughter Julia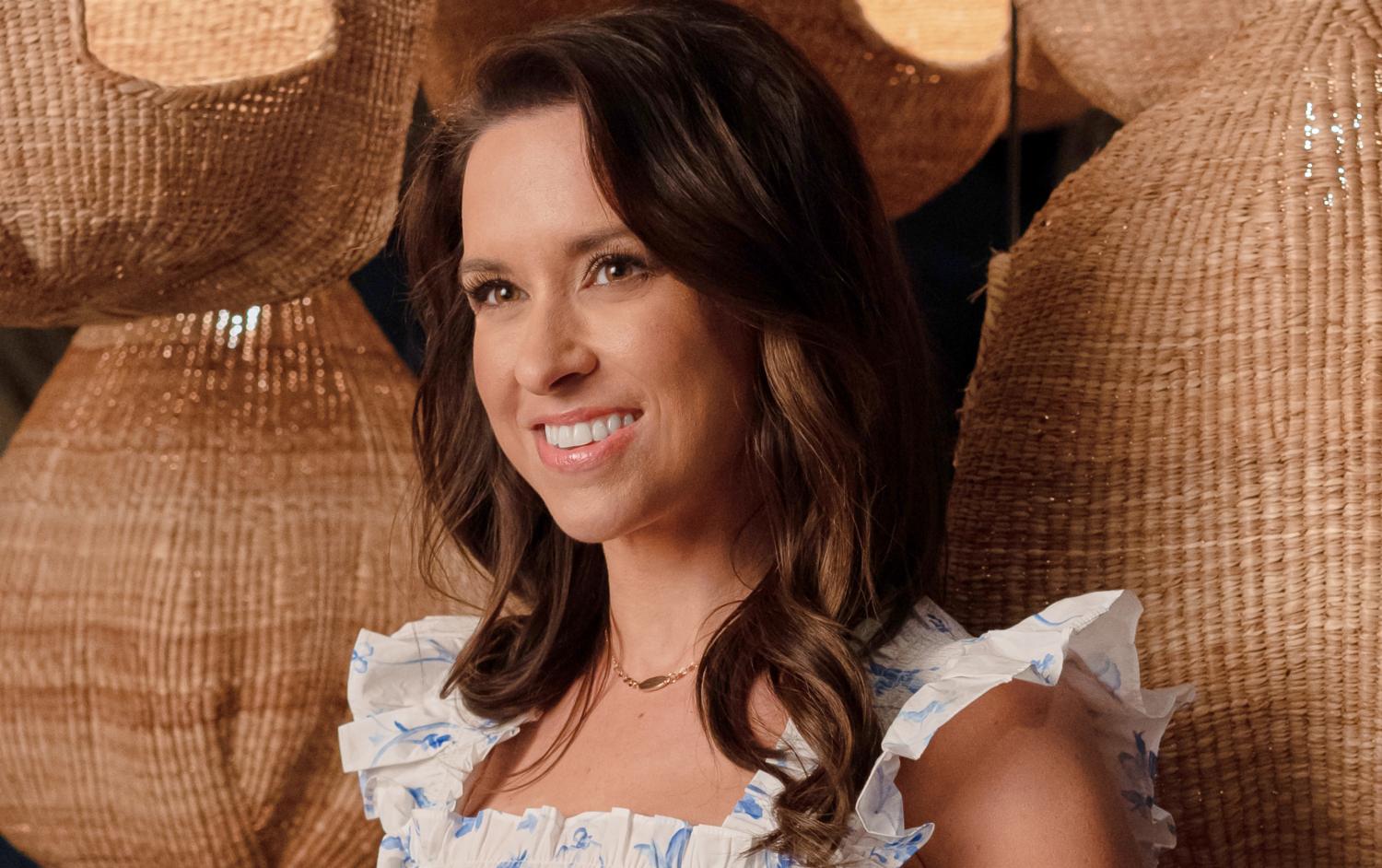 Hallmark actress Lacey Chabert prefers to keep her family life private, but posted a tender image of her daughter Julia on Instagram.
As Hallmark Channel viewers know, popular actress Lacey Chabert has no qualms about sharing her work life with her fans. However, she is well known for keeping her home life to herself. However, recently she made a post on Instagram of her daughter Julia that melted her fans' hearts.
Hallmark star Lacey Chabert shares family shot
This week, anyone following Lacey Chabert on Instagram got a special treat. While she normally doesn't share too much about her family life, she did make an exception with one cute image. In fact, Lacey got sentimental about this sweet family photo of her daughter, Julia.
Admittedly, the black and white photo wasn't taken recently and was taken a few years ago when her daughter was young. Fans will recall that she welcomed her daughter with her husband, David Nehdar in September 2016. However, while Julia is now six, seeing the image truly warmed her fans' hearts. Meanwhile, her caption made it clear how difficult it can be while filming on location and away from the family.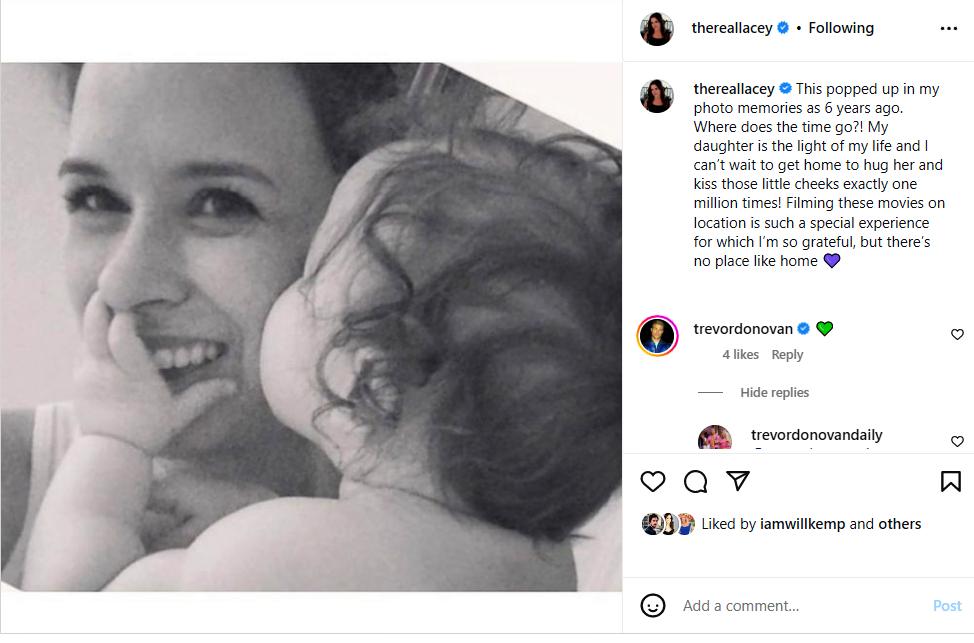 In the caption to the photo, Lacey wrote, "This popped up in my photo memories as 6 years ago," adding:
Where does the time go?! My daughter is the light of my life and I can't wait to get home to hug her and kiss those little cheeks exactly one million times! Filming these movies on location is such a special experience for which I'm so grateful, but there's no place like home.
Fans react to Lacey Chabert's Instagram post
Moved fans and co-stars were quick to comment on the heartwarming image, supporting Lacey and her lovely daughter. Trevor Donovan made a brief but loving comment, sharing a green heart. Meanwhile, a fan wrote, "This is so sweet !! My favorite of Julia is still the one where her favorite commercial comes on the TV and she sits up so fast and starts dancing and waving her little arms ❤❤❤❤❤"
Another follower commented on the post, writing, "Time goes too fast when you're a Momma!" while another commented, "Nothing better! I still love my "babies" kisses."
Meanwhile, another wrote, "No there is nothing in this world comparable to your child! ❤ and yes I agree, Home Sweet Home!" The love kept on coming, with another follower writing, "Cherish her and love her more every day, if that is even possible. They are the best little angels ❤❤❤❤❤"
What Hallmark movie is Lacey filming right now?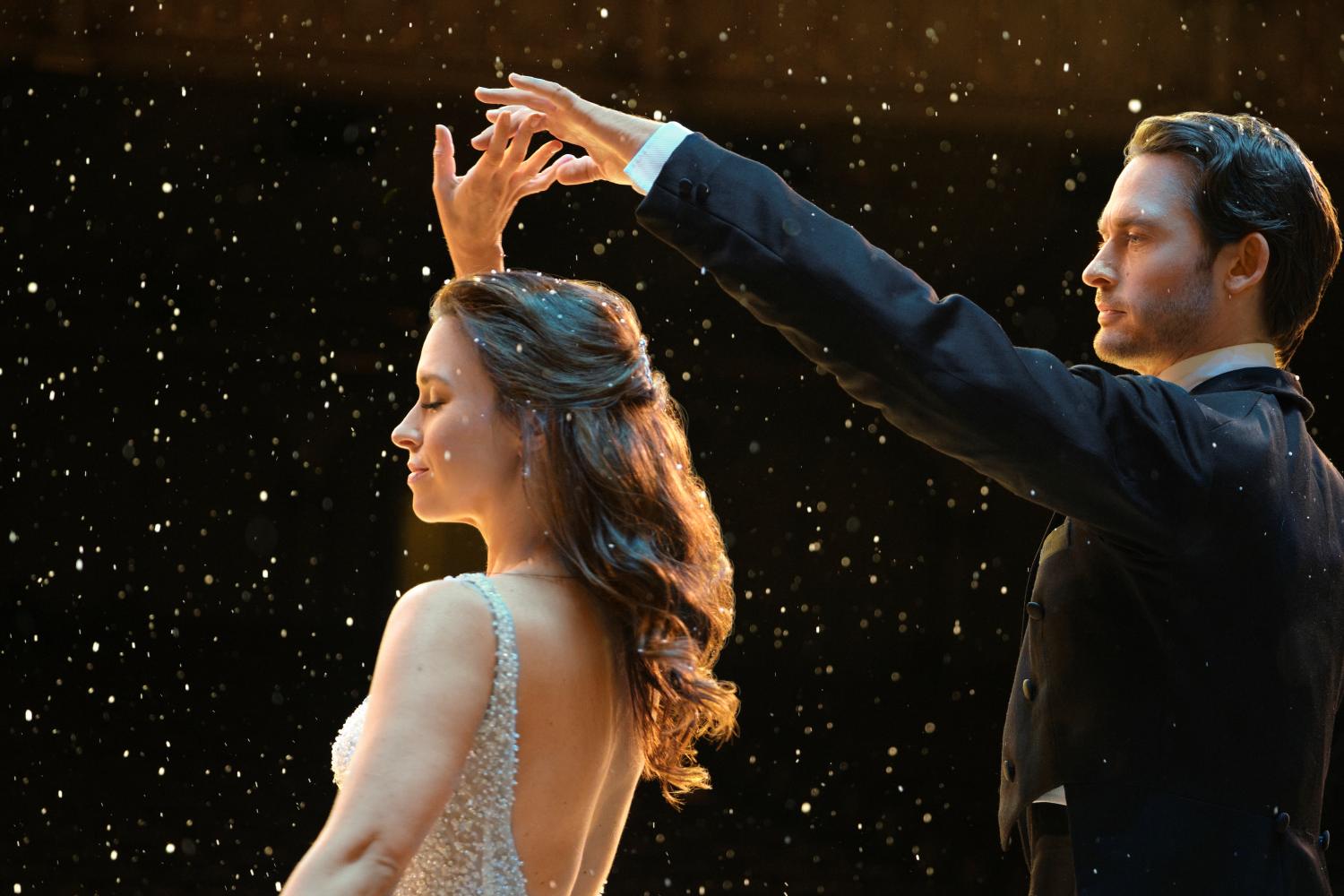 Possibly the reason for her sweet post is the fact that Lacey is currently filming in Malta for her new Hallmark movie, The Dancing Detective: A Deadly Tango. In the movie, she reunites with her longtime friend and actor, Will Kemp. Lacey last worked together with Will on Love, Romance & Chocolate and Christmas Waltz.
This isn't the first time Chabert has given fans a peek into her family life, as she shared an on-set photo with her daughter in October 2022. Meanwhile, shortly before Julia's first day of school, Lacey let fans know how difficult it can be to balance her professional and personal life. Naturally, fans are excited when she does share a cute image or two of the family.