Julie Gonzalo & Chris McNally Meet A 1920s Ghost In 3 Bed, 2 Bath, 1 Ghost On Hallmark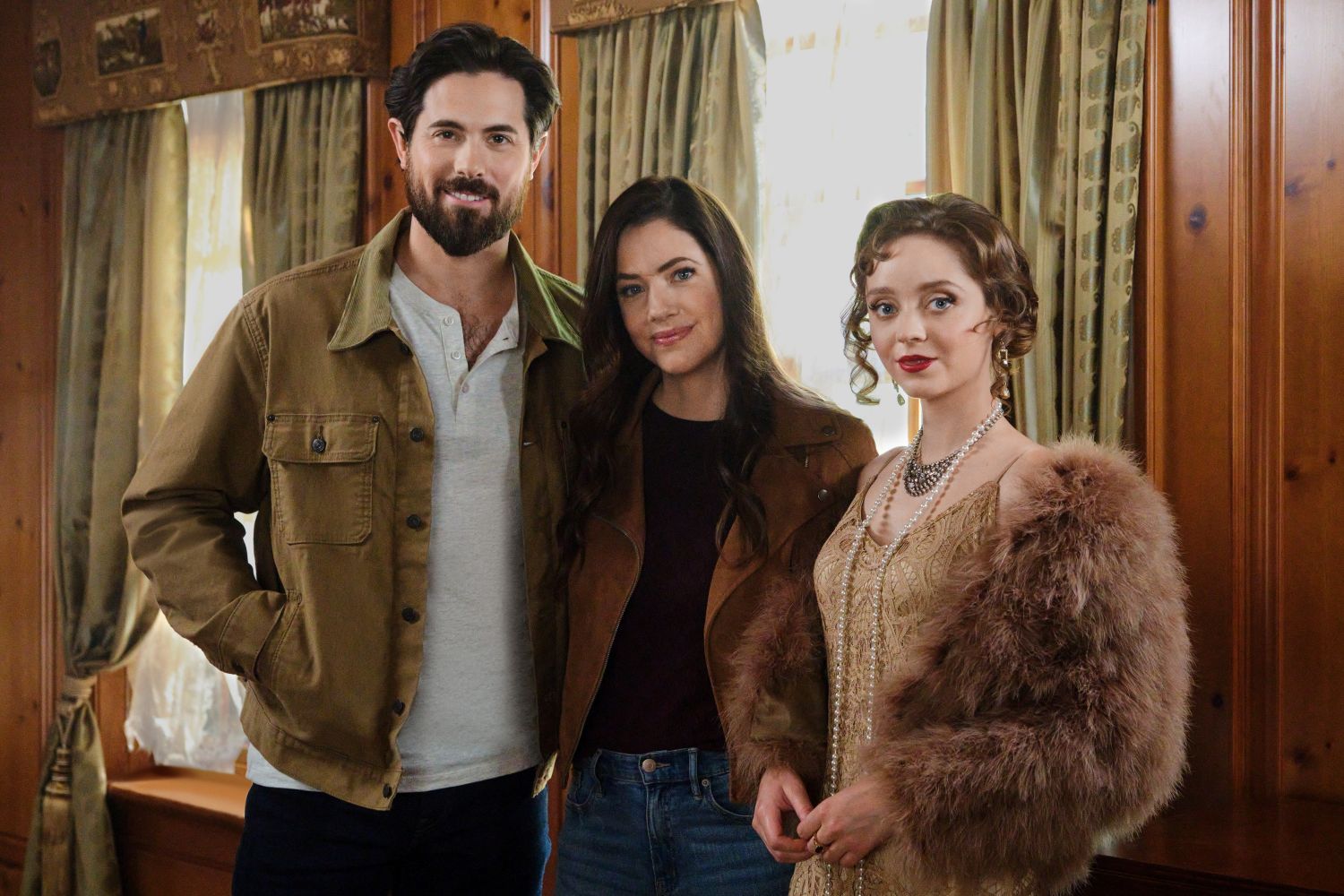 Hallmark Channel has announced a fun, romantic movie starring Julie Gonzalo and Chris McNally and a ghost, played by Madeleine Arthur. 3 Bed, 2 Bath, 1 Ghost is set to premiere on the network on October 7. Read on to find out about the plot of the movie, see beautiful images taken on the film set, and watch a trailer.
3 Bed, 2 Bath, 1 Ghost sees Julie Gonzalo and Chris McNally haunted on Hallmark
According to the official synopsis, a 1920s ghost refuses to leave real estate agent Anna's newly listed home. Even worse, the spook is convinced that she cannot "pass over" until she reunites Anna with her ex.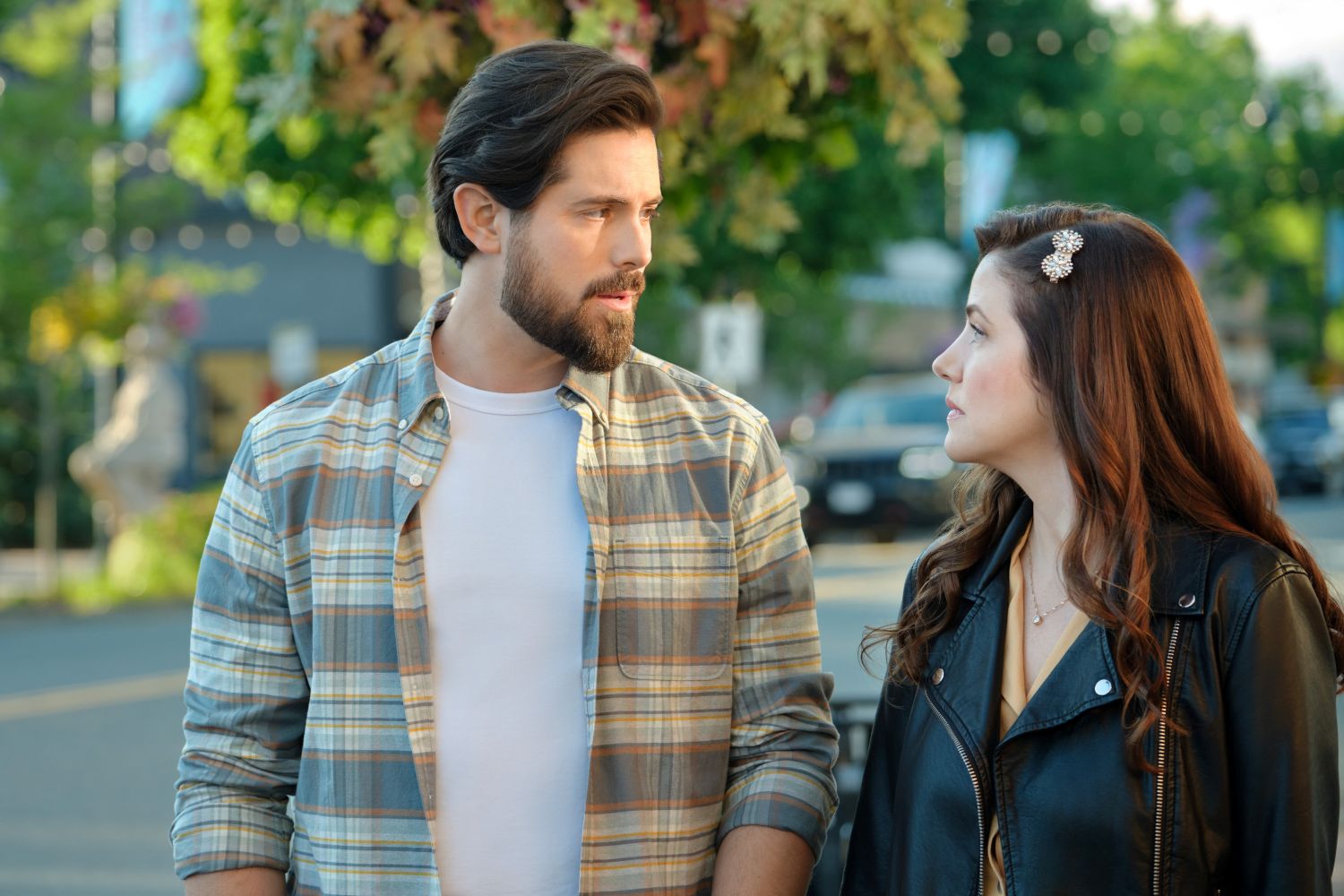 Anna (Julie Gonzalo) is brand new at the job and when she gets her first listing, she is sure the long-vacant home will sell quickly. However, she soon faces resistance from Ruby (Madeleine Arthur), an irrepressible flapper who has haunted the house since the 1920s. Ruby wants her home to remain unoccupied, while Anna desperately needs to sell the house.
However, they both discover an unusual commonality, as they both left their fiancés at the altar. In Ruby's case, she was in love with her driver, Charlie (Thomas Darya) but called the wedding off due to her father's disapproval. While she continued to love Charlie, she met an untimely death and was never able to complete her love story.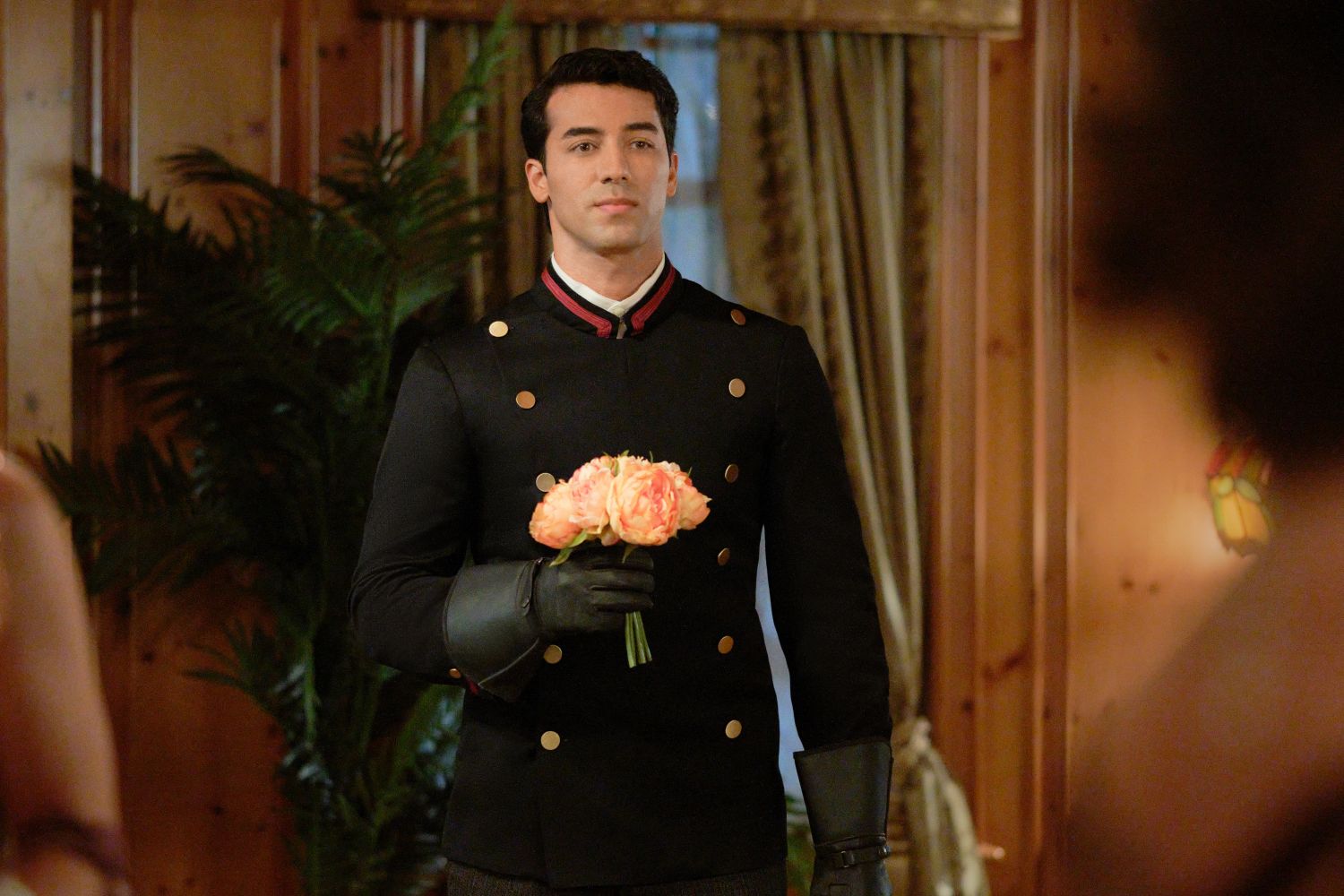 Meanwhile, Anna has relationship trouble of her own with her ex-fiancé, Elliot (Chris McNally). She eventually ended the relationship after their renovation business failed. However, when she tries to make amends by asking Elliot to help restore her listing, he agrees, despite the fact that he is still hurt by their breakup.
As the pair works together, their original feelings begin to resurface. When Ruby sees their interaction, she decides that she and Anna have been brought together for a reason. By helping Anna to rekindle her love, Ruby hopes to gain the closure she needs to finally move on.
Where have you seen the cast before?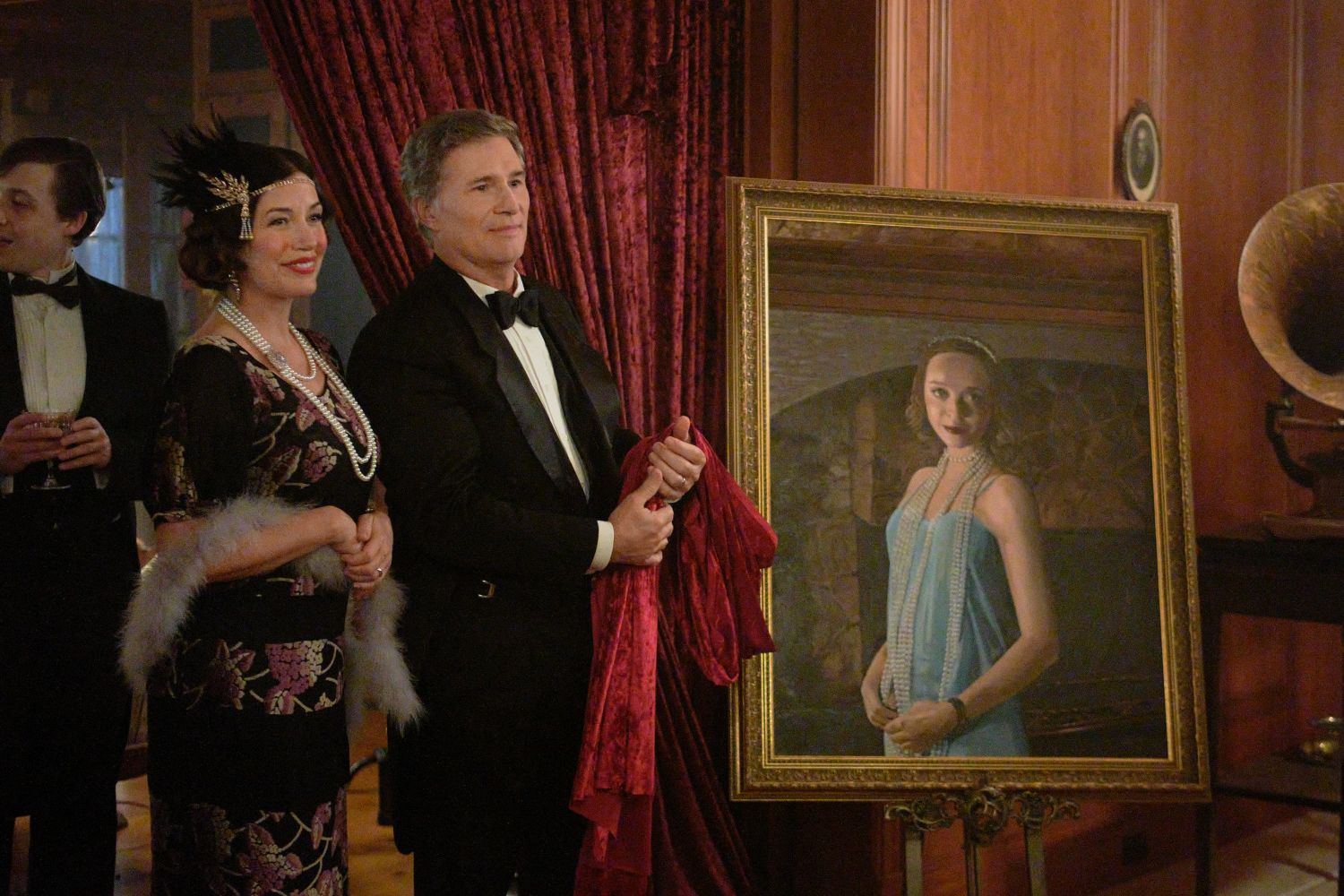 The role of real estate agent Anna is played by Julie Gonzalo, who has previously starred in A Cinderella Story, Christmas With the Kranks, Eli Stone and Dodgeball: A True Underdog. Meanwhile, Chris McNally plays the role of Elliot and is known for his roles in When Calls the Heart, Altered Carbon, Supernatural and Falling Skies. Moreover, Madeleine Arthur plays the house's ghost, Ruby, and has starred in Big Eyes, To All the Boys: Always and Forever, Color Out of Space and Devil in Ohio.
According to the official IMDb page, other cast members include Sarah Peguero (The Night Agent, Puppy Love, A Million Little Things) plays Josephine, while Pauline Egan (Home Before Dark, Sanctuary, Supernatural, A Midnight Kiss) plays a librarian. The role of Garrett Jenkins is played by Xavier Sotelo (Star Trek: Discovery, Air Crash Investigation, Street Legal, Death of a Ladies' Man), while Thomas Darya (The Wedding Veil, Harmony from the Heart, Grease: Rise of the Pink Ladies, The Strain) plays Charlie Ward. K. Scott Malcolm also stars in an undisclosed role along with Jaimie Ashworth, Montana Moore and Christina Hamdon as 1920s flappers.
Behind the scenes of 3 Bed, 2 Bath, 1 Ghost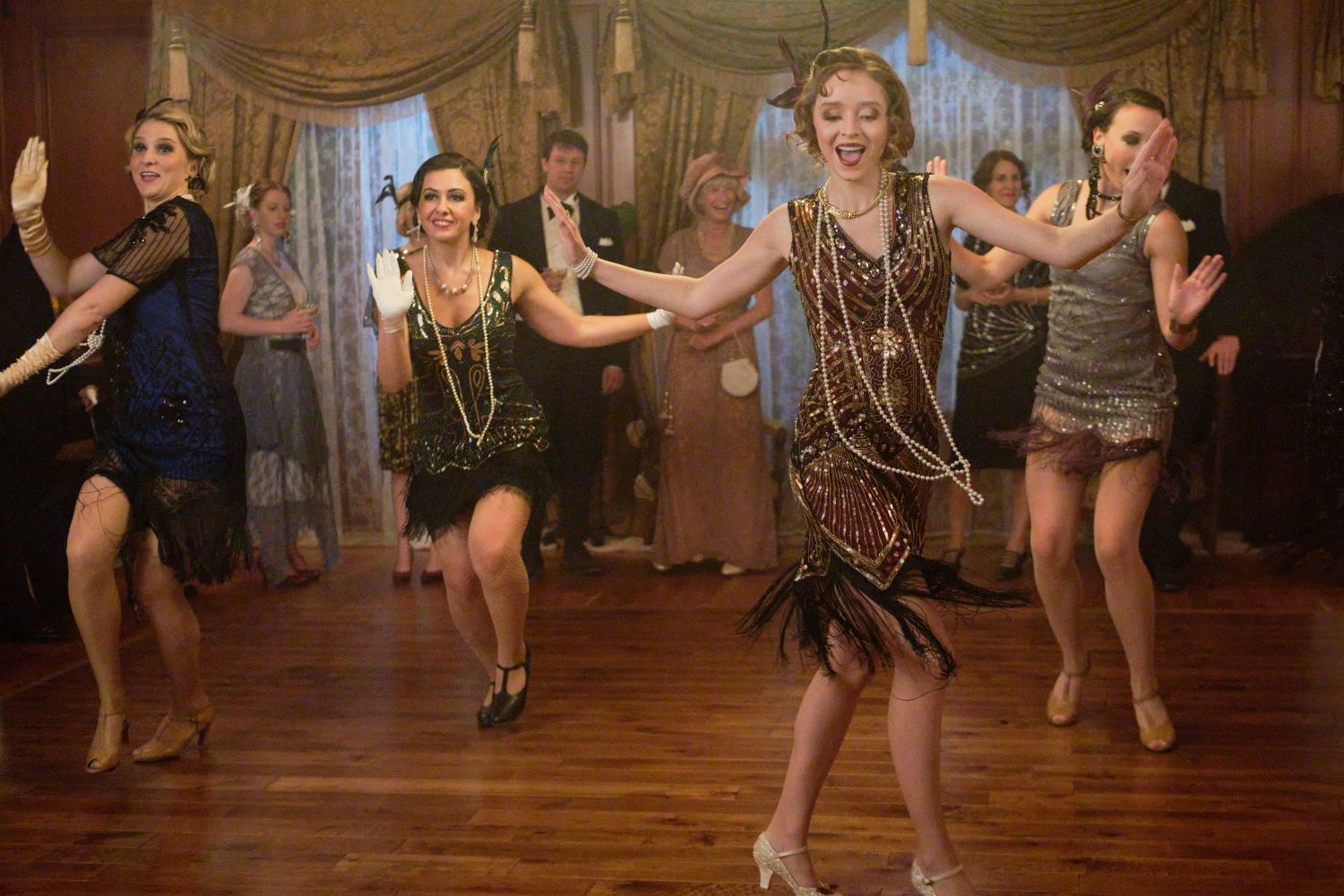 The new, original movie 3 Bed, 2 Bath, 1 Ghost hails from Lighthouse Pictures Inc, with Joey Plager serving as executive producer. Producers include Shawn Williams, Jamie Goehring and Rob Lycar, while the movie is directed by Kevin Fair from a script by Gregg Rossen and Brian Sawyer.
When does the movie premiere on Hallmark Channel?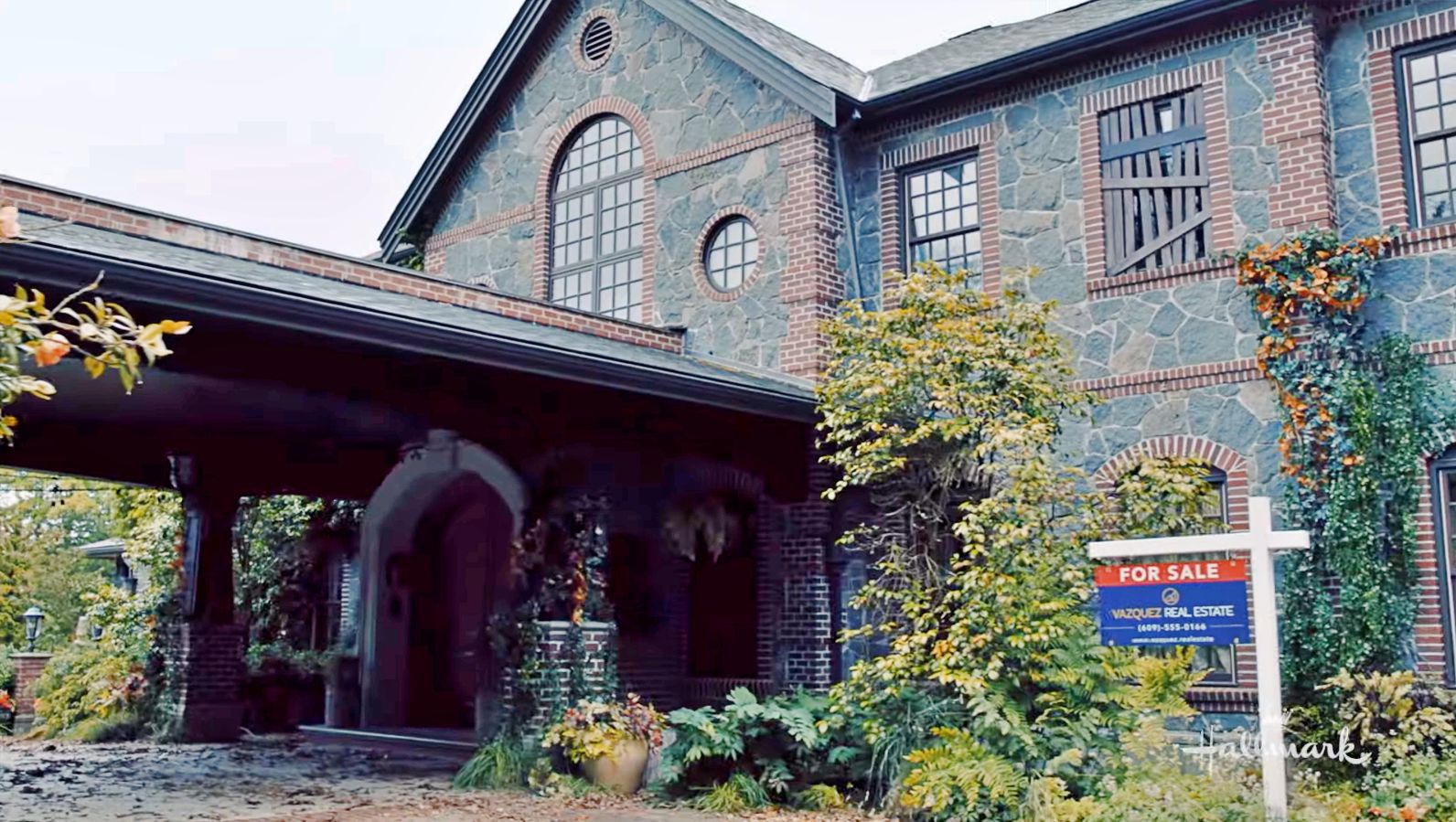 3 Bed, 2 Bath, 1 Ghost premieres on Hallmark Channel on Saturday, October 7 at 8 pm ET/PT as part of the network's Fall Into Love programming event.
Readers, are you looking forward to the new movie, 3 Bed, 2 Bath, 1 Ghost? Let us know by dropping a comment below.
In the meantime, watch the trailer for the movie here: