Meghan Markle Hallmark Film Co-Star Credits Renewed Interest To Duchess
Meghan Markle once starred in a Hallmark film. And now one of her movie co-stars has opened up about the experience.
Find out what Meghan's co-star shared about his experiences acting with the now-Duchess of Sussex. And get details about the film featuring Markle below.
Meghan Markle Starred In Hallmark Film
Before joining the British royal family, Meghan Markle pursued an acting career in Hollywood. And she landed a role in a made-for-TV Hallmark Channel movie.
As a result of streaming deals, that movie just became available again, pointed out PopCulture.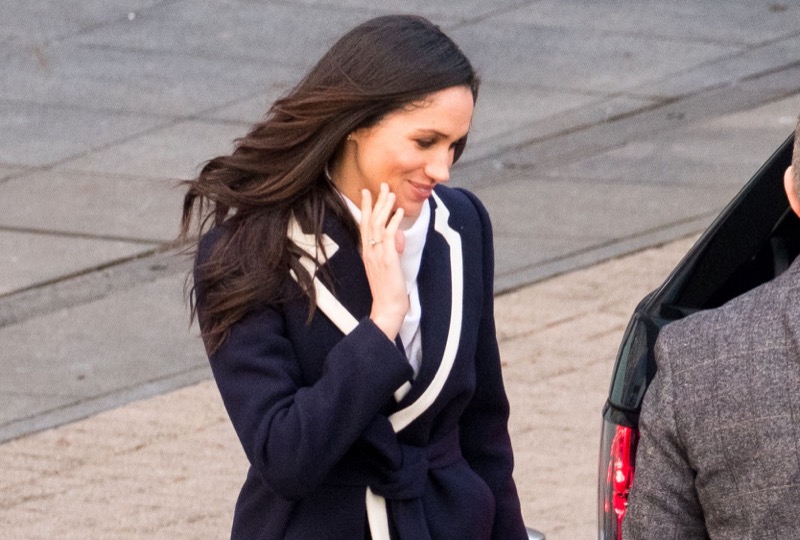 Meghan portrayed the female lead in the romantic comedy, Dater's Handbook. The 2016 movie also starred Kristoffer Polaha. And the actor recalled his views on Meghan now and back then.
"Meghan [Markle] and I hit it off like gangbusters," gushed her movie co-star. "And we had the best time making that movie," Polaha added. However, he confessed that neither of the actors truly grasped Hallmark's target audience.
Meghan Markle's Co-Star Reflects On Her Life
And Polaha admitted he never dreamed that one day, he would see Meghan on TV marrying a prince. But the actor pointed out that her fame turned the movie into something "special.
Because, obviously, here was a movie that we didn't think many people would see beyond. We didn't understand what Hallmark was at the time, neither one of us," he confessed.
Meghan Markle's Hallmark Co-Star Describes What It's Really Like to Work With Herhttps://t.co/5V6HetrI68

— PopCulture.com (@PopCulture) September 10, 2023
But then "Meghan met Harry later that year," recalled Polaha. "And the entire Commonwealth watched that movie over and over and over again. That was kind of the high point of that, getting to know her."
Hallmark describes Dater's Handbook as featuring a woman who "changes her personality according to a dating guide book to find a husband." But then the woman "realizes the man she wants is the one who loves her for who she is. Stars Meghan Markle and Kristoffer Palaha."
Hallmark Dater's Handbook Stars Meghan Markle
The romantic comedy features a successful businesswoman named Cass (Markle). Upset that her love life doesn't go anywhere, she turns to a dating guide book. But then Cass needs to choose between someone reliable and safe or someone with passion.
Fans expressed mixed views on the movie. For instance, one critic claimed that Meghan "played herself. Nothing about this is: warm, soft, dreamy, butterflies, cute/sweet, lovey-dovey– what a romance movie should be." And another pointed out, "Lol her real life is more unbelievable than whatever Hallmark has ever made."
But Dater's Handbook did attract some fans. For example, one wrote, "Love this one. Really good!" And another commented, "Cute. I love Hallmark movies. They are corny. But so cute!"
Tell us what you think. How do you feel about Meghan Markle's Hallmark movie? And after you share your views, check back on our site for more Hallmark news.
Editorial credit: MattKeeble.com / Shutterstock.com