Stephanie Bennett And Casey Deidrick Find Love In Wedding Season On Hallmark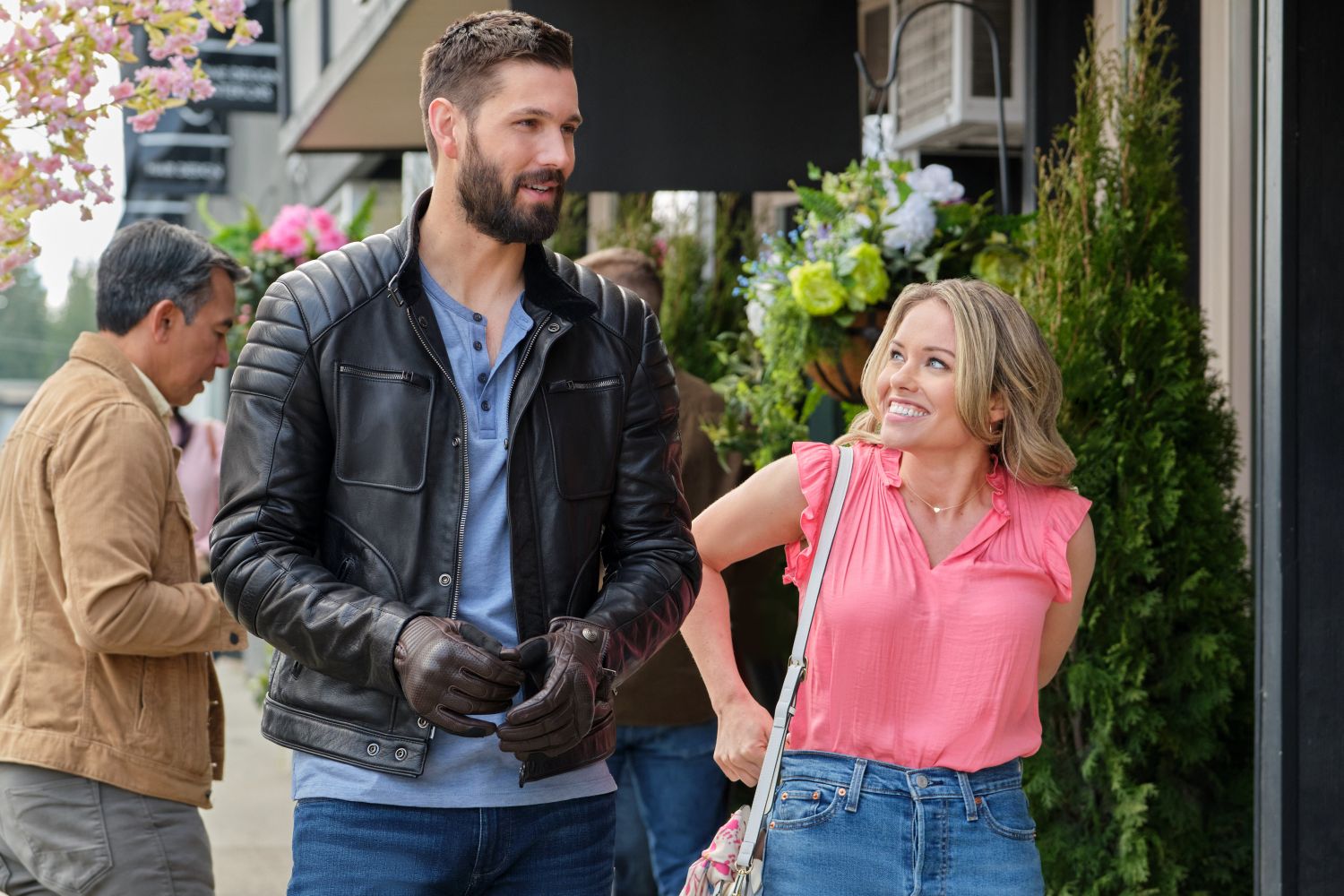 Stephanie Bennett and Casey Deidrick star in a new, original movie, Wedding Season, premiering on Hallmark Channel on June 3. The movie forms part of the network's annual "June Weddings" programming event and reveals several beautiful weddings in one film. Read on to find out more about Wedding Season, the plot and cast members and see beautiful photos taken on the set.
Wedding Season on Hallmark Channel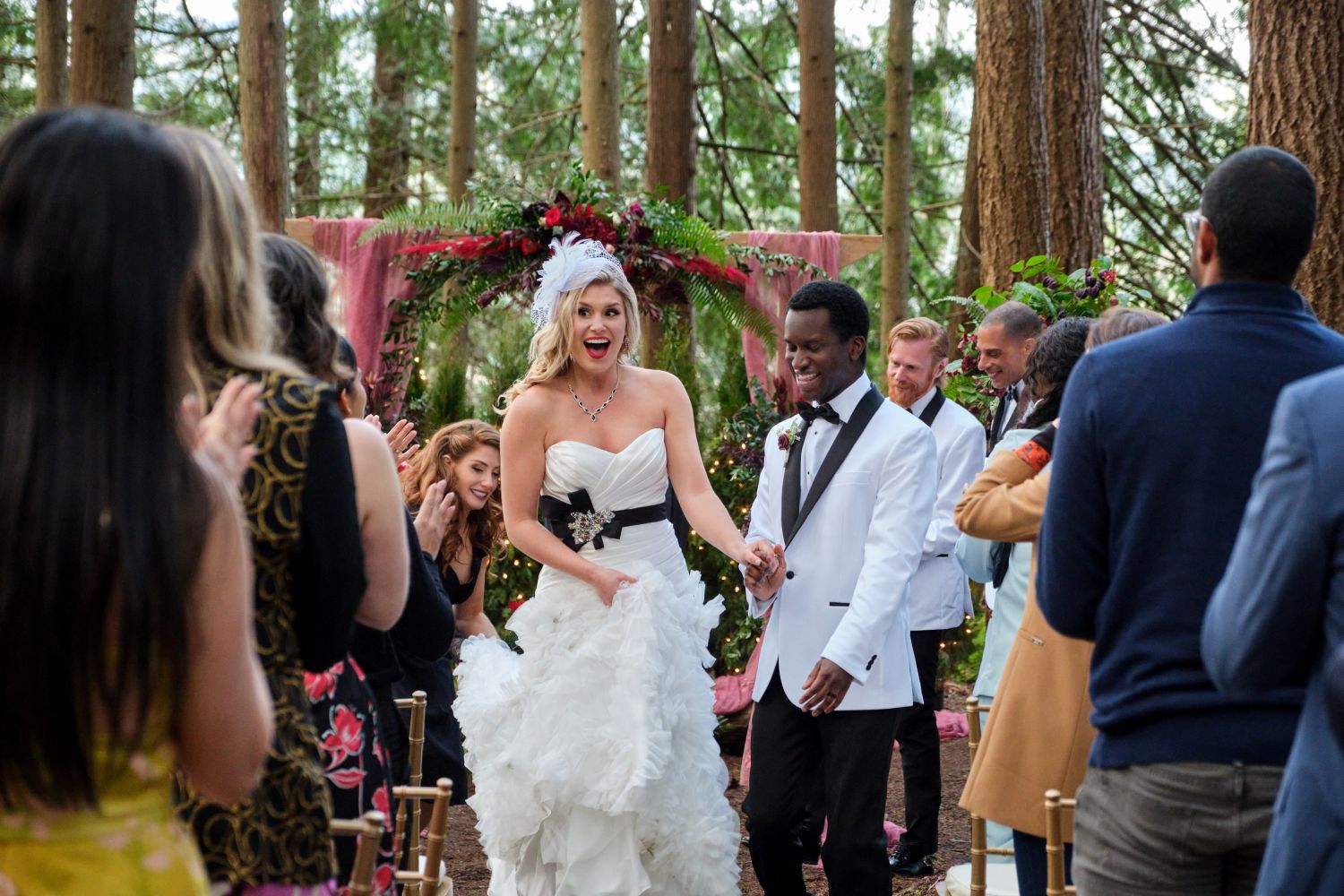 June is the time of love and marriage and that is clear from the new, original Hallmark movie, Wedding Season. According to the official synopsis, Trish Peterson (Stephanie Bennett) is a journalist on bridesmaid duty for her three best childhood friends' weddings. When her plus one is unable to join her, Trish teams up with photographer Ryan (Casey Deidrick), the brother of her best friend, Sean (Nathanael Vass). As the pair has a history with each other, they decide to act as each other's designated date.
However, as the weddings go by, Ryan and Trish realize the feelings they have had for each other since high school starts to return. Meanwhile, as Trish writes a magazine article from the perspective of how weddings impact friendships, she learns new lessons from three very different couples who have been by her side through thick and thin.
All seems to be going well when a once-in-a-lifetime opportunity comes Ryan's way, potentially separating him from Trish once again. Moreover, one couple starts to have doubts about their relationship. With everything at stake and emotions running high, the friends take a hard look at what their priorities are. They end up realizing that true love is definitely worth fighting for.
Where have you seen the cast before?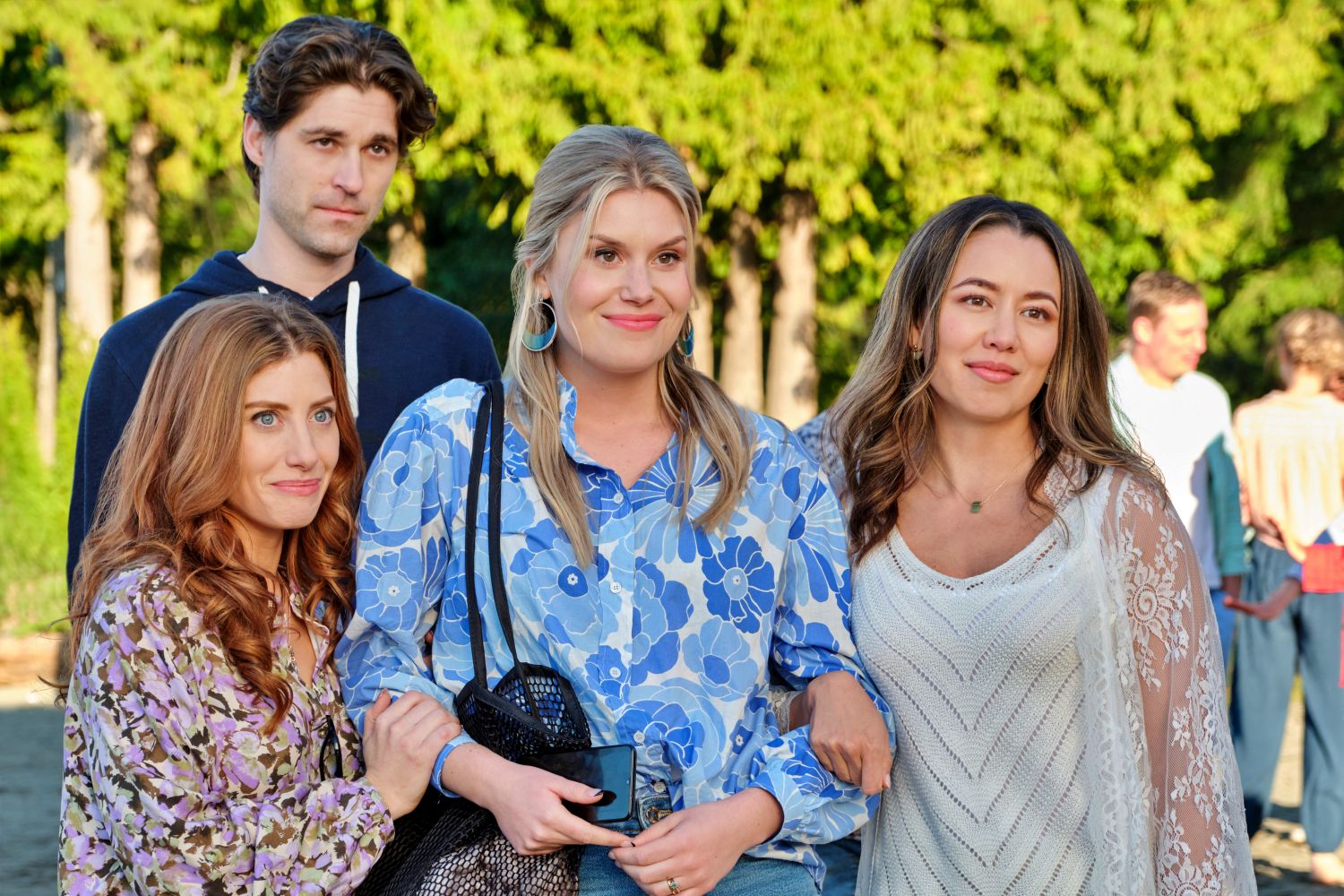 Stephanie Bennett, who plays Trish, is known for her roles in The Nine Kittens of Christmas, Christmas Class Reunion, The Romeo Section and Big Eyes. Meanwhile, Casey Deidrick, who plays the role of Ryan, has previously starred in A Very Merry Bridesmaid, In the Dark, Teen Wolf and Eye Candy. Nathanael Vass, who plays Sean, is known for his role in Inventing the Christmas Prince, Nancy Drew, Silk and The Fixer.
According to the official IMDb page for Wedding Season, other cast members include Francesca Bianchi (Project Blue Book, A Million Little Things, The Order, Charmed) as Laurel, Drew Henderson (Candid About Love, The Flash, Martha's Vineyard Mysteries, The Murders) as Rod Flynn and Jill Morrison (Mean Girls, Motherland: Fort Salem, Project Blue Book) as Carrie.
Behind the scenes of Wedding Season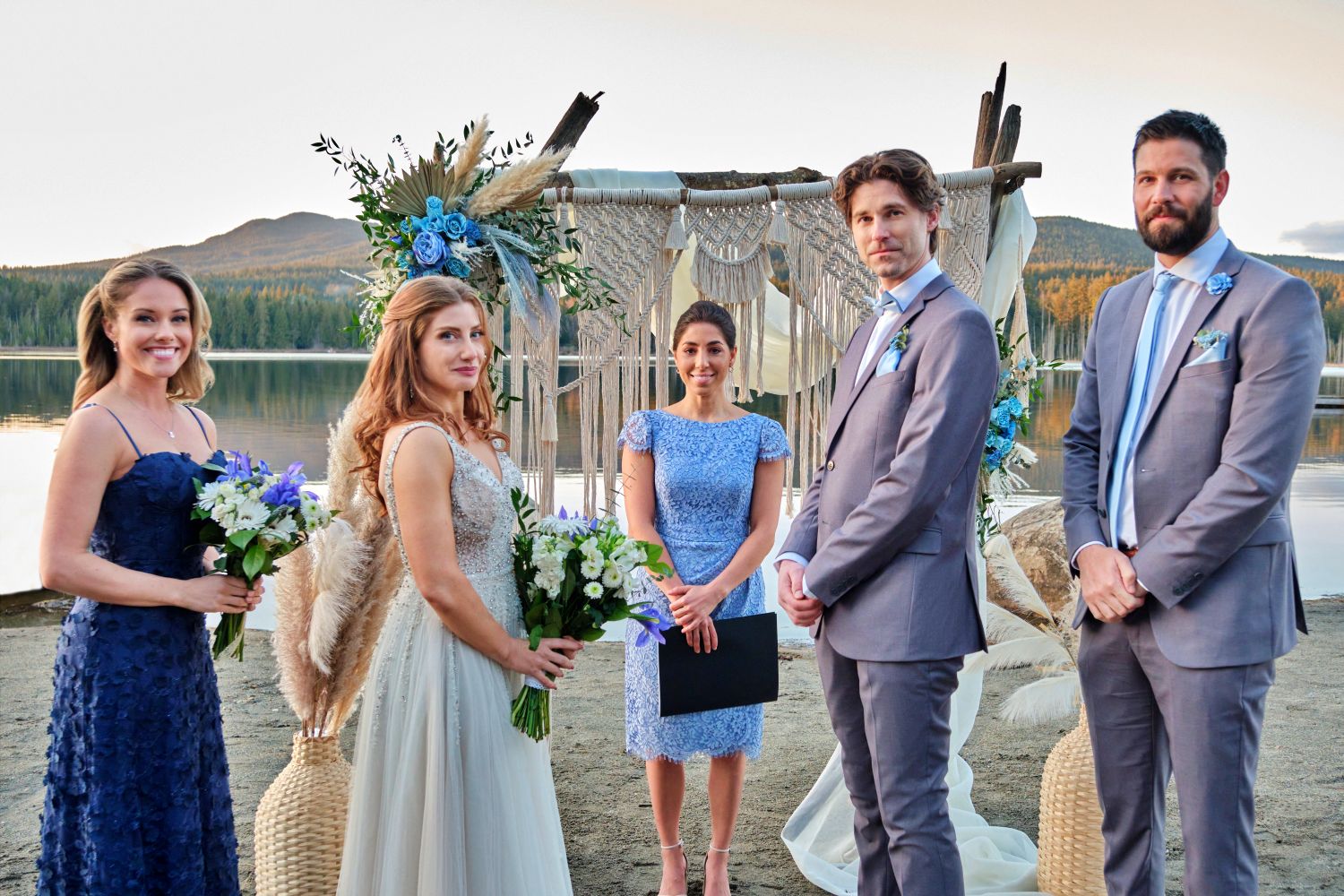 Wedding Season hails from Hallmark Media/Lighthouse Picture Inc. Executive producers include Jamie Goehring, Shawn Williamson, Jonathan Shore, Kevin Leeson, Fernando Szew, Priya Amritraj and Ashok Amritray. Meanwhile, the movie is directed by David Weaver from a script penned by Elena Zaretsky.
When does the movie premiere on Hallmark Channel?
Wedding Season premieres on Saturday, June 3 at 8 pm ET/PT on Hallmark Channel as part of the network's June Weddings programming event.
Readers, are you looking forward to seeing three weddings in one movie? Let us know by dropping a comment below.