When Calls The Heart: Lucas And Elizabeth To Go Through A Rough Patch?
When Calls The Heart spoilers, news, and updates tease that season 10 premiere is drawing near, and many are wondering what to expect. What's next for Elizabeth Thornton (Erin Krakow) and Lucas Bouchard (Christ McNally)? Will they go through a rough patch?
Fans are very excited, and they're always on the lookout for updates and hints on what's next for their beloved characters. Parade reported that the romance between the couple will continue in season 10. McNally, the actor portraying McNally, teased that his character may face some serious issues.
"I don't want to give anything away, but I will say that Lucas has not faced an obstacle this large, this drastic since he joined the show," he hinted during an interview with ET.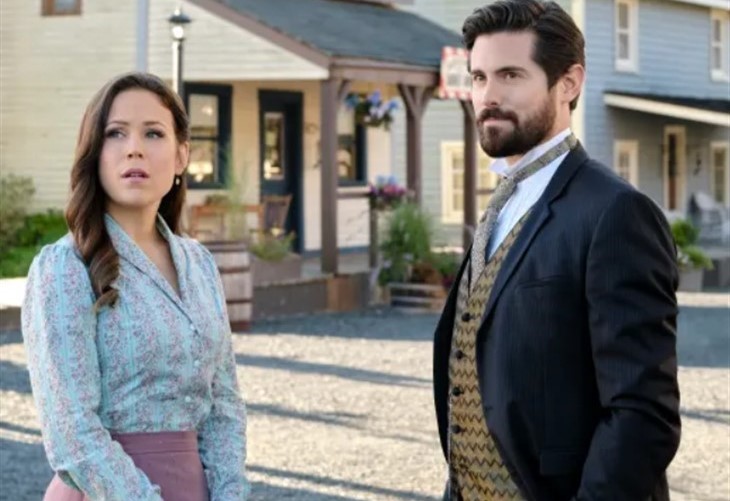 "So, We have some pretty epic, pivotal conflict to overcome, and it's sort of all-encompassing," he added. He didn't mention whether it'll involve his business or something or someone from his past.
Meanwhile, Erin Krakow also teased that the couple will "learn new things about each other.
"There are ups and downs, as in any relationship, but in the end, everything is as it should be," she teased. Will something catastrophic happen to their relationship? Or will they learn to compromise so they can make their relationship work?
When Calls The Heart Spoilers – What Other Storylines Can Fans Expect?
Aside from Lucas and Elizabeth's romance, fans can also expect to see other exciting storylines in season 10. The Coulters will face a new chapter in their lives while Mei (Amanda Wong) will fight a stressful legal battle.
McNally hinted that fans will enjoy the first section of the upcoming season. He teased that they took an angle that viewers can easily relate to, which is "sometimes life gets busy."
"And so you get to find these two people who are newly engaged, they're in love with each other, infatuated with each other, and they feel like there are other things that are kind of pulling them apart. And there's this desire and need to kind of fight to play the wedding," he said.
Viewers can expect to see Kavan Smith, Pascale Hutton, Kevin McGarry, Kayla Wallace, and Viv Leacock return to the show for the new season. When Calls The Heart Season 10 is scheduled to air on July 30 on Hallmark Channel.
Be sure to catch up on everything happening with When Calls The Heart right now. Come back here often for When Calls The Heart spoilers, news, and updates.