Neighbours Spoilers: New Enemies Are Formed On Ramsay Street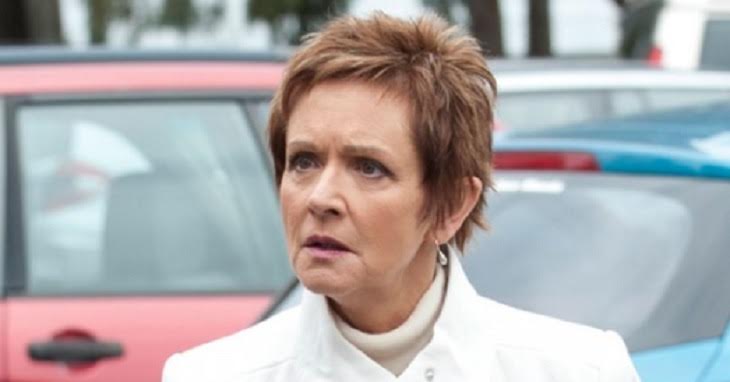 Neighbours spoilers tease that when Susan Kennedy was charged with attempted murder after pushing Finn off the cliff, leaving him in a coma, she hoped that the schoolboard would accept her recommendation of Elly Conway taking over as head of Erinsborough High.
However, the schoolboard has their own idea, hiring familiar face Jane Harris. Although Susan isn't surprised that her suggestions are being ignored, she is shocked to find out that Jane is already making some huge changes.
Jane quickly puts her stamp on the school when she implements a new rule which states that staff are not allowed off-site during school hours – a rule that must be strictly adhered to. Additionally, Jane creates a new dress code, particularly concerned about the inappropriate attire that Elly wears to school every day.
As Susan feels protective of her school and her niece, she is quick to label Jane's rules as old fashioned. Jane quickly bites back, asserting that she isn't interested in the views of an ex-principal who is facing charges for attempted murder.
We think it was Alice the Super Nanny, in the office, with the lead pipe #Neighbours pic.twitter.com/H2pZeKC5NT

— Neighbours (@NeighboursTV) November 28, 2018
The drama only gets worse when Jane is informed that she must reduce her staff size, firing people one-by-one. The decision is made easy for Jane when Elly ignores her rules by going off site during school hours, when she sneaks off to see sister Bea at the garage.
When Susan learns of Elly's sacking she is shocked, quickly confronting Jane over the changes she is making at Erinsborough High. Susan is eager to point out that Jane's position is temporary, but she counters her argument by hinting that she might actually stick around longer than expected.
Susan is eager to have her charges dismissed and get back to work, kicking Jane out in the process. But is that really possible?