Neighbours Spoilers: Xanthe's Life Hangs In Balance – Will Elly Go Down For The Crime?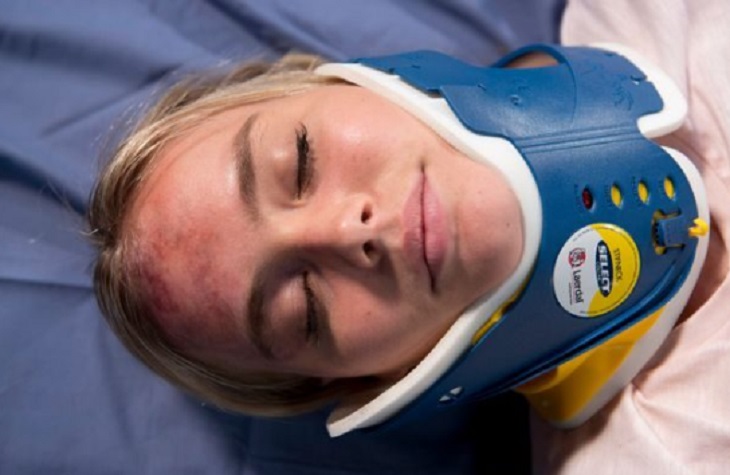 Neighbour's favourite Xanthe's life is left in the balance next week after she is involved in a potentially fatal hit and run.
Teenager Xanthe Canning is rushed to hospital when Finn's ultimate revenge plan has life threatening consequences.
For the past month or so, no one on Ramsay Street has known that the evil Finn Kelly is back to get his own revenge. To do so, he's been using the identity of 'Patrick', boyfriend of newcomer Bea Nisson, the younger sister of Finn's ex lover Elly.
LOVE NEIGHBOURS? SIGN UP FOR OUR EXCLUSIVE SPOILERS NEWSLETTERS!
Fans will be excited to learn that after weeks of frustration, Finn's ultimate scheme will finally take place.
Neighbours fans see a scavenger hunt taking place in Erinsborough, all in attempt to raise money for Dipi's musical 'Flapper'.
Finn decides to steal all the clues for the game, then convinces Bea to dress in the exact same outfit as her sister Elly. Seeming to be supportive of her family, Finn urges Bea to take part in the scavenger hunt with her sister.
What seems to be a nice suggestion is actually part of Finn's plan to make sure that Bea can be found on CCTV footage dressed as Elly, making Elly look guilty of what he's about to do next…
After Bea is returned home Finn goes back out, telling her that he is writing his vows for their upcoming elopement. But he is actually stealing Elly's car and driving towards the scavenger hunt.
Finn drives straight towards Xanthe and Chloe, who have teamed up together for the hunt. When they realise that a car is speeding towards them Xanthe pushes Chloe out of the way, taking the full impact of the collision.
As Xanthe is rushed to hospital fingers are quickly pointed at Elly because of the car and the CCTV footage that Finn had staged.
Will Xanthe be okay – and will Elly be accused of hit-and-run?
Tune in to Neighbours on Monday 9th July and Tuesday 10th July to watch these scenes unfold.
Check out our exclusive Neighbours spoilers page for more details!
Want up-to-the-minute soaps news, spoilers, and gossip on your social feeds? Just hit 'Like' on our Facebook page and 'Follow' on our twitter