1000-Lb Sisters Spoilers: Amy Halterman's Family And Fans Show Hate To Michael
1000-Lb Sisters spoilers reveal that before news of their split got out, fans of the show, and some of Amy Halterman's family members, were throwing shade in Michael Halterman's direction. Plenty of fans say that they knew that this was coming, while others just couldn't see these two ever breaking up. According to a source close to her though, she is planning to file for a divorce. After watching the last episode, fans can now see one of the many reasons that Amy decided to leave Michael.
1000-Lb Sisters Spoilers – Amy Gets No Help
In the last episode of 1000-Lb Sisters, Amy wanted to relax and unwind a little bit after Glenn was born. Her family planned a huge picnic and almost everyone they knew was there. Of course, everyone was excited to see Glenn and Gage. However, when Glenn and Gage both started to cry, things got really bad for Amy.
She walked out of the picnic so that she could try and soothe his boys. Where was Michael during this? He was just sitting with the family eating and having fun. In fact, when we watched this scene back, it almost looked as if he was doing his best to try to ignore the situation altogether.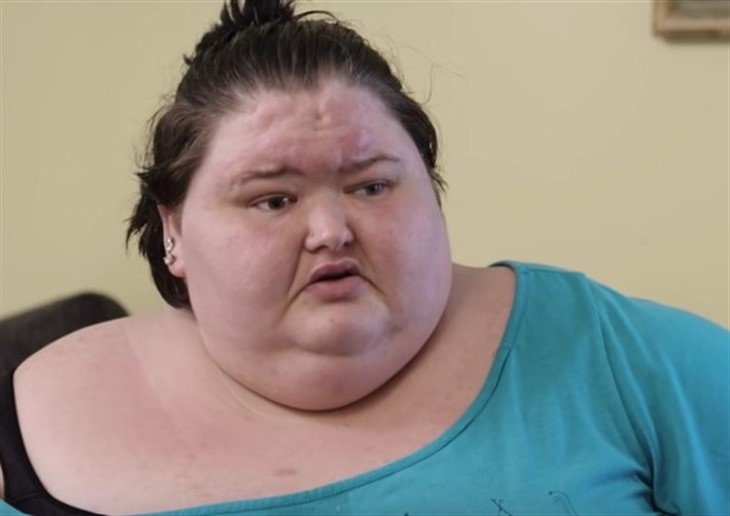 As everyone is just having a great time, Amy's sister, Amanda is the only one who got up to try and help with the babies. In a confessional, Amy told the cameras, "It's really hard because Gage is crying, Glenn is getting mad and wanting another bottle, and daddy ain't doing s**t. Sometimes I feel like I got three kids."
1000-Lb Sisters Spoilers – Fans And Family React
From the look on Amanda's face, she was just as upset with Michael as Amy was. She gave Amy some wonderful words to try and make her smile and it really helped. She ended up taking Gage so Amy could focus on feeding Glenn. In the meantime, Michael never got up to check on his kids or his wife. Chris Combs was helping Amanda out too and the look on his face was that of pure hate when he saw Michael not helping.
Fans watched on in anger as well. One fan wrote, "I'd like to give your husband a word or two. The fact that he sat there, stuffing his face while you and the kids were struggling absolutely hit a raw nerve." Another added, "You need to get Michael to help you instead of just sitting there like a rock. He never helps and that is apparent with these episodes."
Amy's family really did come together to help her out and fans hope that Amy addressed this when the cameras were off. It is apparent that she was not happy in her marriage and the fact that she left him solidifies that.
Be sure to catch up on everything happening with 1000-Lb Sisters right now. Come back here often for 1000 Lb Sisters spoilers, news, and updates.