1000-Lb Sisters Spoilers: Rumors About Season 5
1000-Lb Sisters spoilers reveal that there are plenty of rumors swirling around about Tammy Slaton and Amy Halterman's future with TLC and the show. As we have watched the sisters go through a world of ups and downs, these two have stayed strong and developed quite a fanbase with TLC viewers. They have both come so far since the first time we saw them and at this point, have both had weight loss surgery. There have been questions about their future on the network though.
1000-Lb Sisters Spoilers – Their Pay And Rumors
When fans learned how much money the Slaton sisters are making, they were very upset for them. By looking at other TLC reality stars, they make far less than anyone else. It also turns out that Tammy had to pay out of pocket for her weight less rehab stay. This angered fans and they feel as if the network should have chipped in.
Nonetheless, viewers have really fallen in love with Amy and Tammy, but not only that, they want to see more of Chris, Amanda, and Misty too.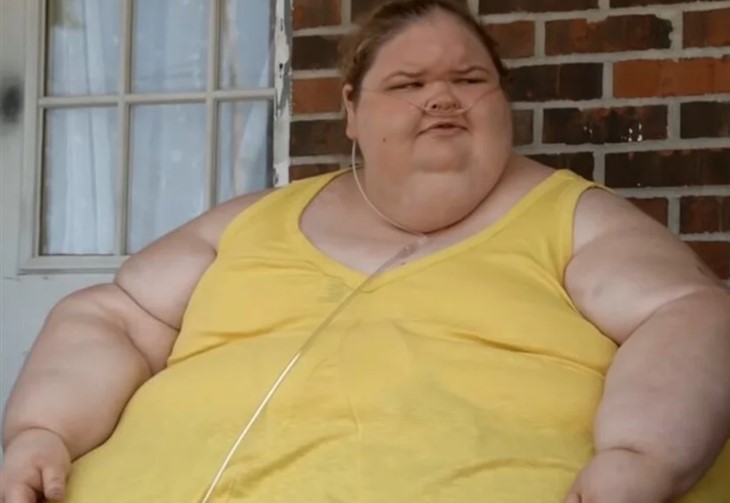 The future of the show is a little up in the air though. TLC has not made a formal announcement about the new season or the second part of this season.
This has come off as a little strange, especially since there are rumors that the family is taking a trip to Greece. We do know that TLC likes to keep fans in the dark, but this time around, it seems a little fishy to viewers.
1000-Lb Sisters Spoilers – The Big Changes
As soon as Season 4 aired, we all learned that Tammy had already been married, but we would get a chance to see the relationship unfold on camera. She fell in love with Caleb Willingham, another patient at the rehab facility. They need up getting married in November of 2022 and now they are trying to make their marriage work.
He is still in the rehab facility in Ohio and she is back in Kentucky. The long distance has been tough on them though. She also qualified for weight loss surgery and has been extremely happy about that.
Her sister, Amy, has gone through a lot as well. She and her husband, Michael Halterman, welcomed their second son together, Glenn. However, there are rumors that she has left Michael because of the way that he has treated her and how he hasn't stepped up as a father to help her.
Things have been extremely rough on her since welcoming baby number two, but she has all the support in the world. Hopefully, we will hear news soon about the fifth season of 1000-Lb Sisters.
Be sure to catch up on everything happening with 1000-Lb Sisters right now. Come back here often for 1000-Lb Sisters spoilers, news, and updates.