Chase Chrisley Seems Unconcerned About Todd & Julie In Prison?
Chase Chrisley appeared briefly on Savannah's podcast "Unlocked," and he also posted up a prayerful Instagram story when his mom and dad went to prison.
However, the Chrisley Knows Best star seems rather unemotional about the long prison sentences handed to Todd and Julie. Why is that? How come he seems to be the opposite of his sister, who devotes her life to their cause?
Chase Chrisley Became Engaged Ahead Of Prison
Savannah can't say enough about her mom and dad who jointly serve 19 years behind bars. Still convinced of their innocence on the tax evasion and fraud charges, she fights hard. Often she appears on her own podcast, Unlocked.
When she's not there, she might appear on other podcasts. Active on Instagram as well, she seems determined to fight until her last breath for justice for Todd and Julie. Furthermore, she seems to have put her own life on hold to raise her younger siblings.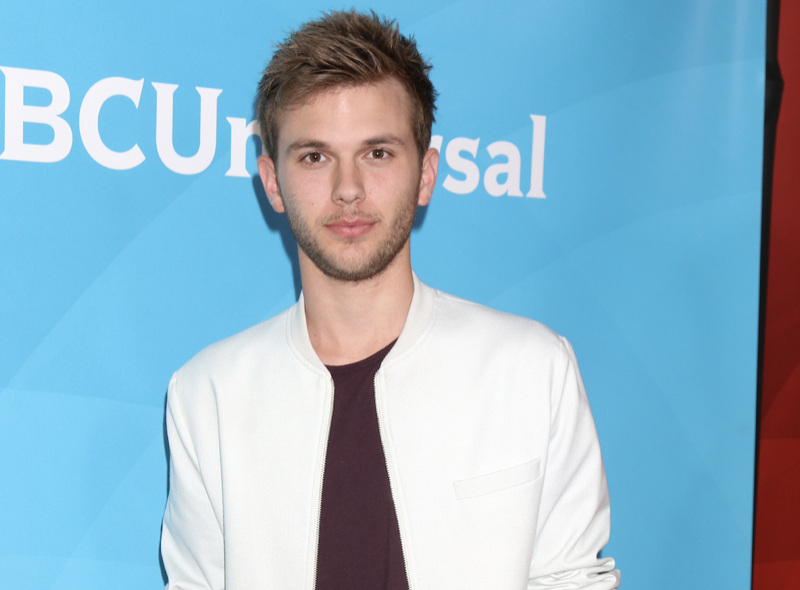 Meanwhile, Chase Chrisley, who became engaged to Emmy Medders before his parents went to prison, seems less consumed with prison sentences. Does that mean that he believes his parents were guilty?
Or does it mean that he simply wants to keep away from the spotlight? Or, does he think it would be unfair on Emmy to not live his life to the full while he can? For some time now, Emjmy had been sharing photos of them in Miami where they seem to be enjoying a vacation.
Chase Chrisley & Emmy Medders Steer Clear Of Todd & Julie
Chase seems more active on his Instagram Stories these days and he seldom addresses the fact that the Chrisley Knows Best stars have a mom and dad in prison. Instead, he has posted up about Nanny Faye, and fans appreciate that. After all, it can't be easy for the older lady with her son locked up. Perhaps Savannah devoted her life to Grayson and Chloe, while Chase focuses on his grandmother and his fiancee.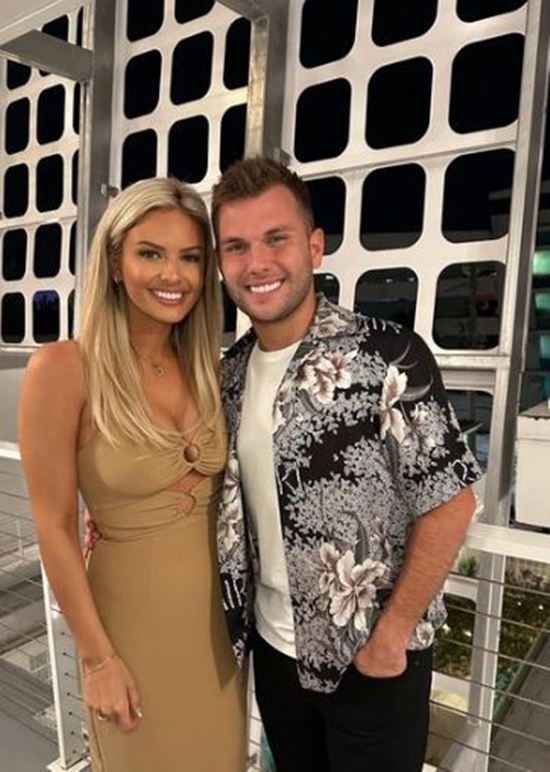 Chase Chrisley is way too young to fall on his sword because his parents might have broken the law. Knowing Todd, he would want his son to live his life. In fact, he told Savannah to live her life because it's not as if her dad is dead. TV Shows Ace cited some folks who commented about Chase on social media.
One of them said, "I just think he is being smart and not getting involved in drama. He'll visit and talk with his parents but he isn't going to pull a Savannah and share so much unnecessary stuff. He'll always love his parents but he has a life he need[s]to live and a fiancé to enjoy that life with."
Todd's Son Cares But Accepts The Facts Of Life?
Chase Chrisley might simply be committed to Emmy and their future rather than his parents. Everyone who follows the former USA Network star knows that Chase is a Christian. And on his Stories, he occasionally mentions his faith. No doubt, he misses his mom and dad terribly. But perhaps his faith and his special love for Emmy give him the grace and dignity to walk through life without donning sackcloth and ashes for his parent's circumstances. What do you think? Let us know in the comments below.
De sure to check with us for everything happening with the Chrisley Knows Best cast right now. Come back often for more news and updates about Chase Chrisley.
Editorial credit: Kathy Hutchins / Shutterstock.com