Chase Chrisley And Fiancé Spotted On Miami Beach While Parents Languish in Prison
Chrisley Knows Best spoilers reveal that Chase Chrisley and his fiancé Emmy Medders were spotted on a beach in Miami, Florida on Saturday, just a month after Todd and Julie Chrisley began serving a combined 19-year sentence in Federal prison. Continue reading and we'll give you the skinny.
Chrisley Knows Best – Leaving The Drama Behind
Chrisley Knows Best spoilers reveal, according to Daily Mail, the Growing Up Chrisley veteran and his fiancé Emmy, both 26, took to a Miami beach to show up their tans and remarkable physiques and engage in some PDA.
The pair took off and left on their relaxing vacation presumably to get away from the recent Chrisley Family drama. Chris's parents Todd, 53, and Julie Chrisley, 49, are currently doing time for bank fraud and tax evasion. Chase and Emmy took a break from the drama and instead hit the beach to soak in the sun.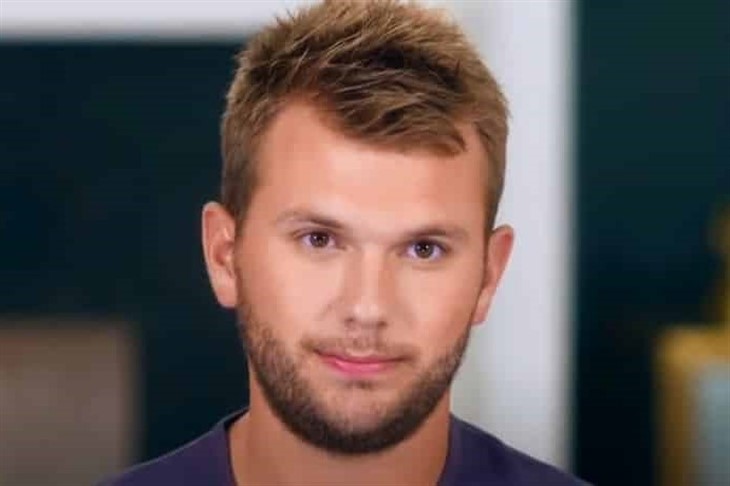 Chase Chrisley And Emmy Medders – Take On Miami
Emmy wore a shimmering reddish-brown bikini, exposing her tanned body and long legs. Her blonde locks were pulled up into a relaxed bun and she wore a dark pair of aviator-type sunglasses. Chase wore nothing but a bright red pair of board shorts and a shiny silver wristwatch.
While swimming in the clear blue waters off Miami's coast, the engaged couple was spotted getting some PDA with a kiss. Emmy took to her Instagram to share some shots of her and her boo enjoying the weekend.
She shared shots of the beautiful resort the pair stayed at and a selfie with her, her friend Anns, and some drinks. There were also some shots of their nighttime entertainment at Carbone Restaurant and then out on the streets of Miami.
Chase Chrisley – A Wedding Sand Todd And Julie Chrisley?
Chrisley Knows Best fans may recall Chase and Emmy got engaged back in October of last year when Chase dropped the bomb on the field at First Horizon Park in Tennessee. Later he took to Instagram to share the news with his 1.3 million followers. The caption for the collection of photos read, "I am the luckiest man in the world, being able to call you mine forever is a blessing straight from God.
"You are the sunshine when it's dark, you are the rain when it's dry. I love you more than life itself and can't wait to live forever with you! To you my love! Thank you for taking me FOREVER!! @emmymedders."
Unfortunately, the wedding is going to have to go down in the absence of chase's parents Todd and Julie. The pair have a long time before they can attend a wedding. Catch new episodes of the final season of Chrisley Knows Best on Mondays at 10 PM CST on USA. Return here often for more Chrisley Knows Best spoilers, news, and updates.