Meghan Markle Flaunts $6,400 Chanel Bag At International Women's Day Event
Meghan Markle has become known for flaunting fabulous designer styles. And so when the Duchess of Sussex received an invitation to a Hollywood event, she chose a chic (and ultra-expensive) handbag along with an ensemble overloaded with equally expensive designer styles. But does toting a Chanel bag and sporting designer attire to International Women's Day really set the right tone?
Find out why about Markle's style for a Hollywood event. And learn the latest news about her children. Get all the royal details below.
Meghan Markle – Flaunts Ultra-Expensive Styles At Hollywood Event
Ever since Prince Harry published his tell-all memoir, Spare, his wife Meghan Markle has steered clear of the spotlight. But an event in West Hollywood just lured the Duchess of Sussex to make the two-hour drive from her Montecito mansion.
And so Meghan returned to the spotlight for an International Women's Day celebration, according to Page Six.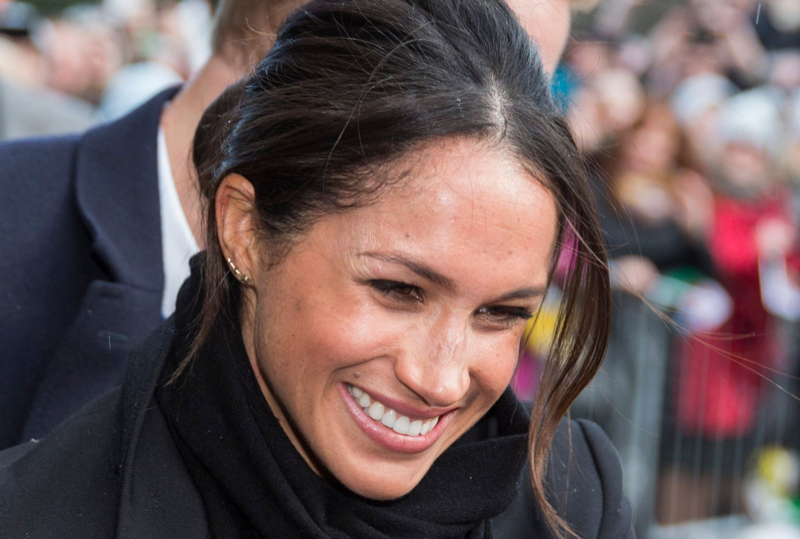 Taking place just after news broke that her children Archie and Lilibet now use their royal titles, the West Hollywood event took place during a break from California's storms. And so Markle protected her eyes from the sun with extra-large Valentino sunglasses priced at $364. However, Meghan didn't stop with the Valentino shades in making a designer style statement.
Meghan Markle totes $6,400 Chanel bag as Archie and Lilibet get royal titles https://t.co/6M8fMA2riM pic.twitter.com/ycZoTnj4ki

— Page Six (@PageSix) March 10, 2023
For instance, the Duchess of Sussex, 41, wore white Valentino Garavani Rockstud mules priced at $770. And she protected herself from any breezes in a black Max Mara cashmere coat that cost $5,990. Underneath the coat, Meghan wore ankle-length pants and a black ribbed top. Her white Chanel 19 handbag featured black stitching at a price tag of $6,400. The Duchess of Sussex stayed true to her monochrome style by sporting a dark manicure. And she opted for a tidy hair bun rather than let her hair flow loosely.
Meghan Markle – Heads Out After Daughter's Christening
The Duchess of Sussex headed to West Hollywood for the International Women's Day event just after her daughter's christening. A spokesperson for Prince Harry, 38, and Meghan revealed details about the occasion. And the rep shared that the Duke and Duchess of Sussex's daughter, Lilibet Diana, was baptized last week. "I can confirm that Princess Lilibet was christened on Friday, March 3, by the Archbishop of Los Angeles, the Rev. John Taylor," revealed the spokesperson for Harry and Meghan.
And in the wake of that occasion, the royal family updated both Archie's and Lilibet's titles on its website. As a result, the Duke and Duchess of Sussex issued a statement. And Meghan and Harry shared that their children's "titles have been a birthright since their grandfather became monarch." They also noted that the "matter has been settled for some time in alignment with Buckingham Palace."
Tell us what you think. How do you feel about Meghan Markle's style choices for International Women's Day? And after you share your views, check back on our site for more royal family news.