Chrisley Knows Best Covered Up Todd's 'Stack Of Lies' Life: Can Spin-Off Succeed?
Todd Chrisley, his wife Julie Chrisley, and their kids enjoyed a luxurious lifestyle for years. And their reality TV show, Chrisley Knows Best, helped fund their love of luxuries. However, when the duo received guilty verdicts for a financial scheme, the network canceled Chrisley Knows Best.
But now Todd and Julie's kids need a way to support themselves. And with the Chrisley Knows Best matriarch and patriarch behind bars for a combined 19 years, their children want their own reality TV show. However, achieving that goal has become challenging. Get the details below.
Todd Chrisley's – Kids Frantic To Get Their Own Reality TV Show
Like father, like son? Chase Chrisley and his siblings want to follow in their father Todd and mother Julie Chrisley's footsteps by creating their own reality TV show. And Chase, 25, as well as his sister Savannah, 26, want the show for more than fame. Because of their parent's imprisonment, the two face money trouble. However, the guilty verdicts for Julie and Todd mean that networks hesitate to feature their kids in a new show, an insider told the Daily Mail.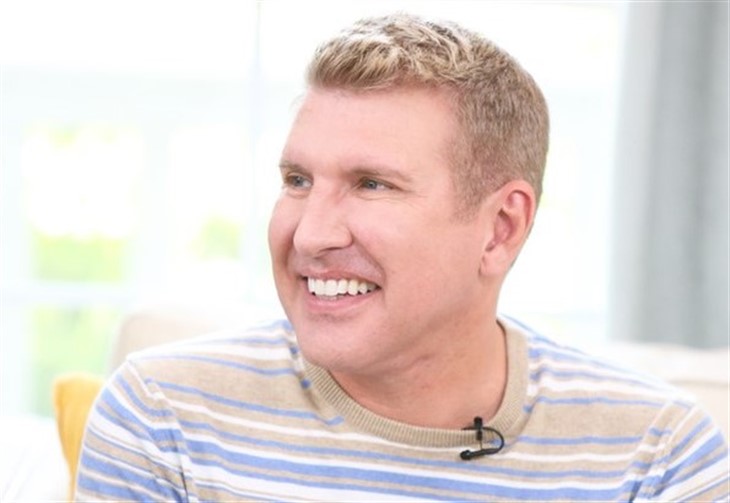 As a result, Savannah and Chase have struggled to persuade a network to take the risk in the wake of their parents' $30 million fraud scheme scandal. Because both Chrisley Knows Best and its spin-off, Growing Up Chrisley, got canceled, Todd's kids need to find a new network. And both Savannah and Chase reportedly feel frantic to get a new chance to star on a reality TV show.
With 54-year-old Todd and 50-year-old Julie serving a combined 19-year prison sentence, their kids feel "desperate to be back on TV," said the insider. "And at this point, [they] are willing to go with any network that wants them." But most networks see the kids "as a liability" after their parent's imprisonment. And the fact that Todd won't appear in the show also raises doubt. Some fans viewed the Chrisley Knows Best patriarch as key to the show's success.
Todd Chrisley In Marriage Trouble Or 'Madly Obsessed' With Julie? #ChrisleyKnowsBest #RealityTV #JulieChrisley https://t.co/s5UCJcBOTj

— CelebratingTheSoaps (@celebratesoaps) May 17, 2023
Todd Chrisley – 'Made' Reality TV Show Succeed
As a result of Todd's absence, his kids "are having a difficult time finding" a new network, said the insider. "Because Todd is what made the show. If USA Network was interested in them alone, they would have kept Growing Up Chrisley on the air."
And Savannah and Chase face another challenge as well. Because of Todd's and Julie's court cause and fraud scandal, the public now knows that the Chrisley Knows Best luxurious lifestyle and perfect family resulted from "a stack of lies. They didn't have the money that they claimed to have, their family was not as perfect as they wanted people to believe it was," added the insider. Meanwhile, Todd and Julie's guilty verdicts resulted in an order to pay a $17.2 million fine. And they reportedly needed to sell their mansions, valued at $9 million, in order to pay the restitution.
Tell us what you think. Do you predict that a network will give Todd's kids a chance to star in a reality TV show during the Chrisley Knows Best patriarch's imprisonment? And after you share your views, check back on our site for more reality TV news.