Chrisley Knows Best: Nanny Faye Talks Health And Son Todd Chrisley's Imprisonment
Chrisley Knows Best alum Nanny Faye Chrisley has given an update on her health. But the reality TV star also just discussed how she feels amid Julie and Todd Chrisley's imprisonment.
Find out how Nanny Faye is doing at age 80. And keep reading to learn what she shared about Julie and Todd.
Nanny Faye – Gives Health Update
Todd Chrisley's daughter Lindsie recently turned her podcast over to her beloved grandmother, Nanny Faye Chrisley. And the Chrisley Knows Best fan fave, 80, shared an update on her health. Nanny Faye received a diagnosis of bladder cancer in 2021, according to People.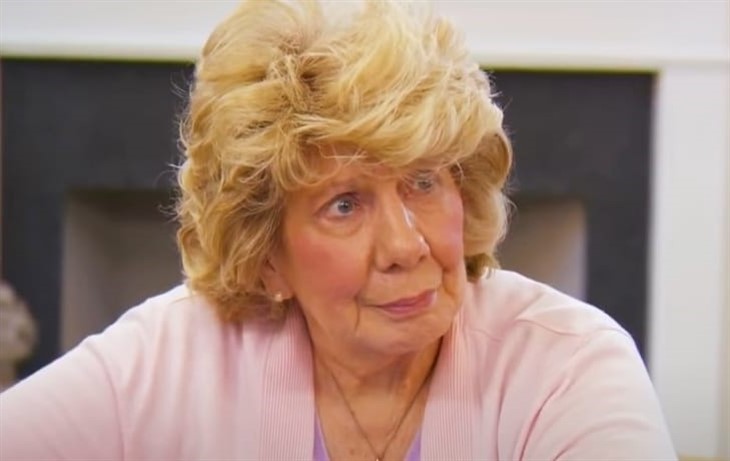 And the Chrisley Knows Best alum began by sharing her blessings. "I'm blessed every day. My grandchildren are good to me," gushed Nanny Faye. And she added, "I love each and every one of them."
But then Nanny Faye revealed that she received a health update that she had gone into "remission, thank God." And Lindsie, 34, shared, "That makes me so happy. When I got the call that your scans were clear, it was such a relieving feeling and I'm sure that everybody else in our family felt that exact same way."
'Chrisley Knows Best' star and family matriarch Nanny Faye has a clean bill of health!https://t.co/YgiSoAfNeg

— Entertainment Tonight (@etnow) September 28, 2023
Nanny Faye – Shares Secrets To Staying Positive
The Chrisley Knows Best alum previously revealed with her granddaughter Savannah Chrisley her secrets to staying positive. And even during her cancer treatments, Nanny Faye insisted that she felt "great." But she pointed out, "The world doesn't always give you a good deck of cards to play with so you play with them the best you can."
And Nanny Faye shared that she has learned to recover from setbacks. "You get up, brush yourself off and keep going," she declared. "I'm early to bed, early to rise. It makes you healthy, wealthy and wise." But Savannah took time to praise her grandmother as a "champ" amid chemotherapy.
And Savannah recalled how Nanny Faye "would get her chemo treatment, the next day she would be down for the count and then after that, she'd be in the car on the way to the casino," she teased. But the 26-year-old turned serious in reflecting on how Nanny Faye felt after Todd and Julie Chrisley's imprisonment for tax fraud.
Todd Chrisley – Imprisonment Hit Nanny Faye 'Real Hard'
However, Savannah also reflected on the fact that her parents Todd and Julie Chrisley served as her grandmother's "primary caregiver" prior to prison. And Nanny Faye called the situation "real hard." But she praised Julie for staying with her amid her treatments for bladder cancer, calling her "my precious daughter-in-law."
And prior to his imprisonment, Todd shared his mother's health battle. "My mother was diagnosed with bladder cancer and so she is in treatment," he revealed after Nanny Faye's diagnosis. As a result, the Chrisley Knows Best patriarch shared that the family supported Nanny Faye in her weekly treatments.
But Todd got emotional in sharing that his mother faced "a battle for her life." And he added, "I pray every day, multiple times a day, that God keeps a healing hand on her. Everyone goes through trials and we are no different than anyone else."
Tell us what you think. How do you feel about Nanny Faye's method for staying positive amid cancer and her son Todd Chrisley's imprisonment? And after you share your views, check back on our site for more reality TV news.