Lindsie Chrisley Admits Relationship With Julie Chrisley Was Chaotic
Lindsie Chrisley admitted that her relationship with Julie was chaotic. She opened up about being adopted by her father Todd's wife. Yet, she has "no regrets" about what happened.
Chrisley Confessions – Lindsie Chrisley Talks Adoption
On the latest episode of The Southern Tea, Lindsie Chrisley talked about the process of being adopted by Todd's wife Julie. It wasn't how she imagined it would turn out. Lindsie recalled the process itself, not necessarily her complicated relationship with Julie. She wanted to go through with the adoption as an adult. However, there are some things she would've done differently.
"That decision was made when I was 19 years old," Lindsie said on Wednesday's podcast episode. "She did legally adopt me. That whole process was, looking back on it, a lot more chaotic than what I felt like it was when I was living it."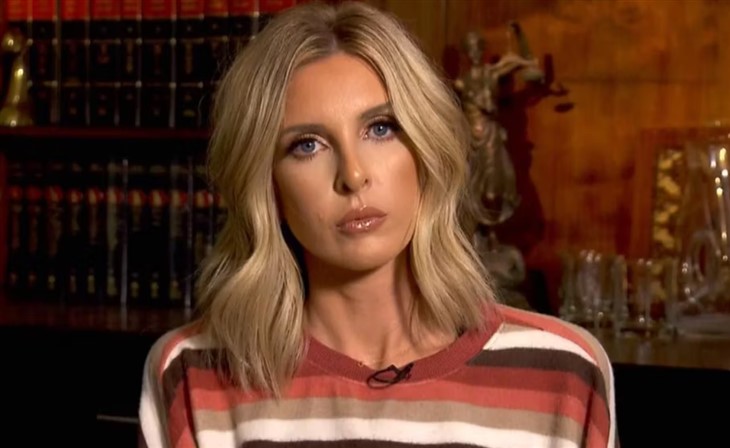 Lindsie admitted to her "identity crisis," which took place in her late teens. She felt like she didn't belong anywhere. The former reality star wanted to be a part of their family. Yet, it was so "chaotic" that Lindsie would've done things differently if she could go back in time.
"I feel like I, more so, complicated the situation more than anything," Lindsie explained. "I wish that I would have done therapy ahead of walking through that process because I feel like I would have gotten more out of it had I done the actual work before making that decision."
Lindsie Chrisley -Talks Relationship With Julie Chrisley
Despite what happened, Lindsie Chrisley admitted that she has no regrets. She just wishes that she had "done the work before I made that decision." At the time, the judge warned them that the process "can never be reversed" and the certificate was "sealed."
Lindsie has since reconnected with Todd and Julie Chrisley. They had a mini-family reunion last year with Savannah Chrisley. The pair are currently serving their combined 19-year sentence for bank and wire fraud. However, they want to appeal the court's decision.
Savannah has also been fighting on their behalf. She believes that the justice system failed their family. Her focus is to get them back together again.
What are your thoughts on Lindsie Chrisley admitting her relationship with Julie was chaotic during the adoption process? Does this surprise you? Have you ever experienced something similar? Sound off below in the comment section.
As always, check back for more Chrisley Knows Best spoilers, news, and updates.