Todd Chrisley Blames Greed For Destroying Chrisley Knows Best Clan's Empire
Todd Chrisley played the denial game for months amid fraud accusations. And even when the Chrisley Knows Best patriarch landed in prison, Todd believed that his appeal would work. But a new report claims that the reality TV alum has begun feeling guilty about his situation.
Find out how Chrisley now feels about the verdict that resulted in a 12-year prison sentence for him and seven years for his wife Julie. And learn how Todd's appearance has changed as well. Get all the details below.
Todd Chrisley Feels Guilty – Here's Why!
Chrisley Knows Best star Todd Chrisley, 54, has begun struggling with guilt. And the family patriarch now believes that his children paid the price for his greed. But while his wife Julie also struggles in prison, an insider described the Chrisley Knows Best patriarch as feeling the most "hopeless and broken" in prison via the Daily Mail.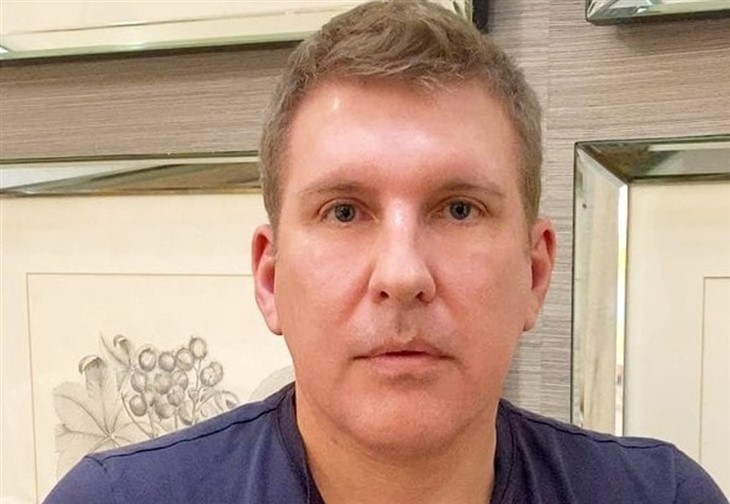 However, the source also revealed that both Julie and Todd have only now recognized what their future holds. But Todd reportedly suffers the most with guilt over allowing his greed to tear apart his empire and family. However, the Chrisley Knows Best patriarch and matriarch still claim their innocence. And they have launched an appeal against the verdict.
The reality TV alum has served several months of his 12-year jail sentence in Pensacola, Florida. And Todd's wife Julie also has started on her seven-year sentence in a Lexington, Kentucky prison. Their charges include bank fraud, tax evasion, wire fraud, obstruction of justice and conspiring to defraud IRS. And at first, Todd seemed confident he could overturn the verdict. However, an insider shared that the Chrisley Knows Best patriarch now feels miserable in prison.
EXCLUSIVE: Disgraced Todd Chrisley, 54, feels 'hopeless and broken' behind bars https://t.co/iH4JSB0HTP

— Daily Mail Celebrity (@DailyMailCeleb) May 25, 2023
Todd Chrisley – Begins To Feel 'Hopeless'
An insider close to the Chrisley Knows Best clan believes that Todd's personality has changed since starting his prison sentence. And the source described Todd as "not a happy camper on the inside like he was on the outside." But while he still claims his innocence, Todd also feels increasingly guilty for letting greed motivate him.
And as Todd looks ahead at his 12-year prison sentence, it feels like "a very, very long time." As a result, he has begun looking at it like a "lifetime," added the source. "Todd is starting to feel hopeless. He is aware that his greed caused all of this," added the source.
The Chrisley Knows Best star once called himself the "patriarch of perfection." And he boasted about spending $300,000 on clothes in a single year. But Todd's physical appearance has changed as well as his emotional health, according to the insider. And the source shared that Todd "let himself go. He is not able to get skin treatments. And his hair is no longer dyed blonde. He is looking worse for wear."
Tell us what you think. How do you feel about Todd Chrisley reportedly feeling guilty over his greed? And after you share your views, check back on our site for more reality TV news.