Colleen Conrad Slams Kate For Statements About Collin Gosselin
Collin Gosselin is 19 years old and right now, he is in the Marines. He can't speak to anyone in his defense right now because of being in boot camp. But, Colleen Conrad, who lived with his dad, Jon is standing up for him. In fact, she slammed his mom, Kate and her daughter Mady who said some bad things about the young man. If you don't know, Colleen and Jon split several years years ago, but Collin continued to live with her.
Collin Gosselin – Spoke Out On Dark Side Of The 2000s
Vice TV featured Collin, his sister Hannah, and his dad, Jon. Years ago, Collin disappeared and TLC fans wondered what happened to him. Later, after he got a note to his dad, folks found out that his mother had sent him way to a mental health institution. He also claimed that she did that because she separated him from the other children and raised him in an abusive manner.
After Collin Gosselin appeared in the docuseries, his sister Mady counter-claimed and said that he is an aggressive and violent young man. Later, his mother Kate backed up the story. However, looking at old footage of the Jon and Kate Plus 8 show, revealed that Mady seemed to be more aggressive with the other kids than her brother ever was. Plenty of people went over and dissed Kate who also seemed quick to use her hands and rods to discipline the children.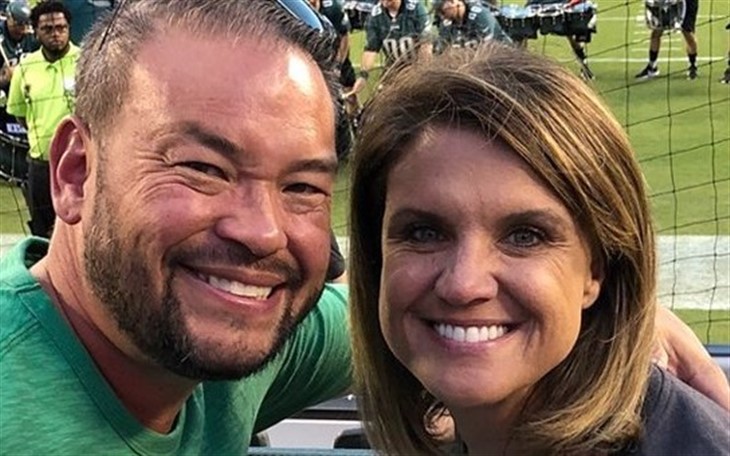 Collin Gosselin – Defended By Colleen Conrad
Colleen and Jon broke up a few years ago, and he has a new girlfriend now. However, taking to her Instagram this week, she said that after the split, Jon's troubled young man continued to stay with her. Actually, fans know that he seemed very close to Colleen. In fact, she was spotted at his graduation a few weeks ago.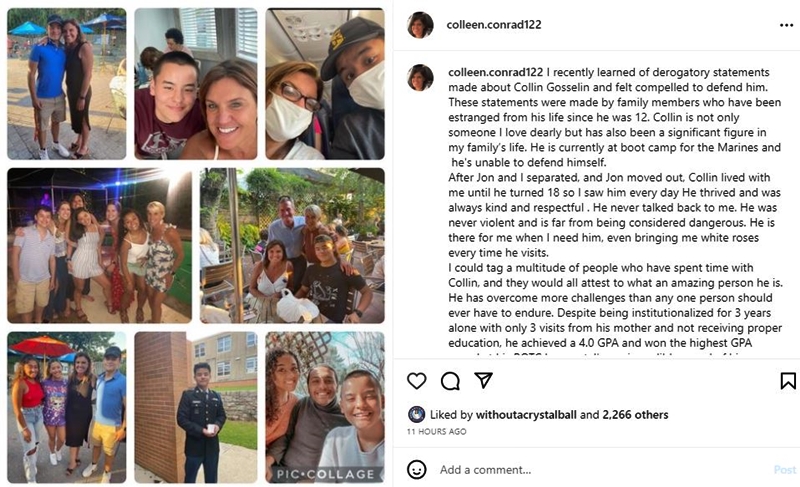 Collin Gosselin, claimed Colleen, is nothing like the violent man that his mother and sister claim. In a very long post on her Instagram, Collenh also shared a lot of photos that revealed a normal looking well-rounded young teen. She mentioned, "Despite being institutionalized for 3 years alone with only 3 visits from his mother and not receiving proper education, he achieved a 4.0 GPA and won the highest GPA award at his ROTC banquet. I'm so incredibly proud of his accomplishments."
Collin Gosselin – Slamming Kate & Mady
Collin Gosselin, Colleen believes, should not be criticized by an estranged family who had nothing to do with him for years. She wrote, "He is a testament to strength and courage, and I am honored to have him in my life. Collin will always be part of my family, and I'll support him, no matter what comes our way. That's what family does. The truth about Collin's character deserves praise, not unfounded accusations from those estranged from his life."
Be sure to check with us for everything happening with the former TLC family right now. Come back often for more spoilers, news, and updates about Collin Gosselin and the rest of the Jon and Kate Plus 8 alums.