Big Brother Season 25 Alliances Revealed – Find Out Who The Ringleader is!
Big Brother spoilers and updates tease that Big Brother's 25th season is well on its way, with four houseguests, no HOH, a chaotic twist, and a surprise additional houseguest.
Big Brother Spoilers – Alliances Are Growing
After what was a crazy premiere night, the houseguests being blindsided with four houseguests being put on the block, it didn't take long for the alliances to begin. We are into three days of the highly anticipated life feeds and the house is already divided into two parts. It almost seemed like overnight, the two groups came together to form their alliances. Even though the house is divided, there are some stragglers who are not included in the alliances and can be added on in the coming week, to add a little more power to the alliances.
Big Brother Updates – The Ringleader
Cirie Fields was a surprise add-on this season. BB fans will recall that she did not participate in the first four split challenges, she simply stayed inside the house, popped the champagne, and readied herself to greet the houseguests once they were finished competing. If Cirie's name sounds familiar, it is because she competed a whopping four times on Survivor, and lost each time. Her fourth and final appearance was on Survivor: Game Changers, where she finished 6th and was eliminated from the reality competition without receiving one vote.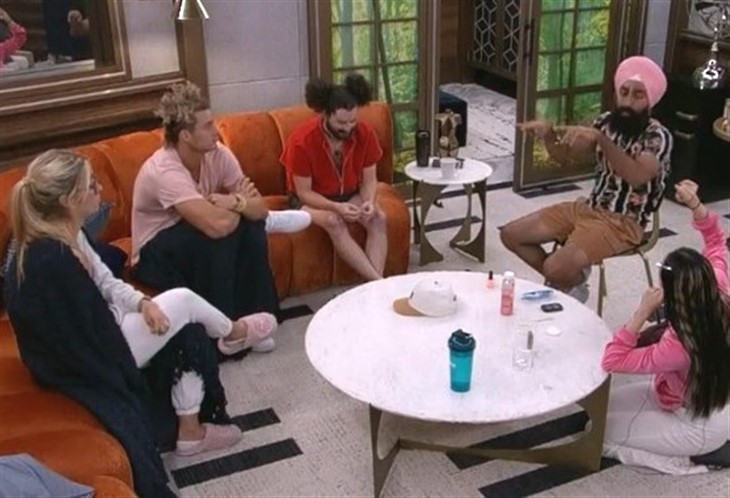 When Cirie started pouring that champagne, she had a shocker, her son, Jared Fields, who is also participating in BB25, is on the nomination block.
Cirie is now leading a group, with Bowie Jane, Mimi (Mecole Hayes), and Hisam Goueli. The name of their alliance is "Bye Bye Bitches" taken from a classic quote from BB alumni, Janelle Pierzina. Cirie has her tight group and she is also very aware of another alliance that has formed between what she thinks consists of Reilly Smedley, America Lopez, Matthew "Matt" Klotz, Cameron Hardin, and Blue Kim. She is almost 100% correct, but not quite. America is not a part of that upstairs alliance, Jag Bains is. The upstairs crew has come up with a name as well for their alliance, they have called themselves "The Handful."
Left behind and without an alliance are America, Cory Wurtenberger, Jared Fields, Kirsten Elwin, Luke Valentine, and Red Utley. Sadly for Kirsten, she appears to be the top target and if she doesn't win a Veto, she most likely will be the houseguest going home this week. Not sure why the house is against Kirsten, we'll have to see how that plays out this week.
Stay tuned to Big Brother and keep checking here frequently for all the latest news, updates, and gossip about all your Big Brother cast and spinoffs!