Is Alana Thompson, AKA Honey Boo Boo, Engaged To Boyfriend, Dralin Carswell?
A lot has been going on in the Thompson family. While Mama June Shannon is married to her boyfriend, fans are speculating whether her daughter Honey Boo Boo is engaged as well. The couple that started dating back in September 2021 are an adorable duo. While their age difference was a source of controversy in the family for quite some time, they are together for good. So, is Honey Boo Boo, AKA Alana Thompson, now engaged? Keep reading to find out the details!
Alana's outgoing personality, paired with a lot of energy, led to the making of some memorable episodes for the TLC reality show Here Comes Honey Boo Boo (2012). This show was a spinoff of the original show Toddlers & Tiaras (2005) that made Alana a big hit among fans. The spinoff served as an insight into Alana's life along with all her family members and mother, Mama June.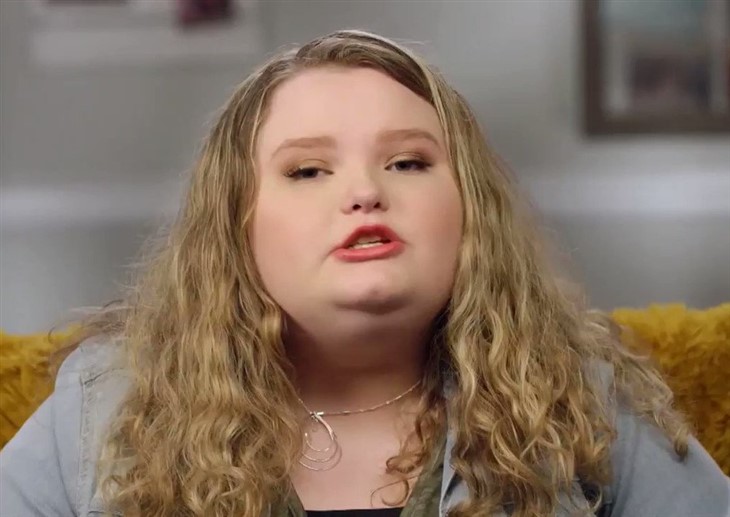 Regardless of mixed reviews for the show from critics, it instantly became a massive hit among fans and also earned a loyal set of followers. Alana continued her appearance on TV after Here Comes Honey Boo Boo was canceled in 2014. Again in 2018, she became a part of Dancing With The Stars: Juniors. For years, Alana has been a part of the spotlight, but her life sure had some struggles, especially while dealing with her mother's addiction struggles.
As for her engagement status, Honey Boo Boo isn't engaged yet. However, she still is in a happy and thriving relationship with Dralin, who she claims is now like a family member. Honey Boo Boo even described her boyfriend as a fun and crazy guy.
Alana has also received a lot of hate, given her interracial relationship. Moreover, given the fact that Dralin is much older than Alana, viewers have been bashing Alana for a long time. Rumors of Alana being engaged to Dralin started when she was spotted with a diamond ring on her finger. Her latest photographs feature her wearing a diamond ring that was noticed by eagle-eyed fans.
However, neither Alana Thompson nor her family members have confirmed or provided an official statement regarding a possible engagement.
Earlier, there was a rumor speculating that Alana and her boyfriend, Dralin, were expecting a baby. However, the reality star clarified and shut down the rumor mills by talking about it on a TikTok video.
So, do you think Alana is engaged to her boyfriend, Dralin? Share your thoughts in the comments!