Julie Chrisley Was Reportedly Frustrated By Husband Todd's Lies Prior To Sentencing
Chrisley Family news reveals that Julie Chrisley was reportedly frustrated with Todd Chrisley's lies over renovation plans prior to the couple's sentencing for bank fraud and tax evasion. Continue reading and we'll give you the low down.
Chrisley Family News – Todd Chrisley Guts New Home Sans Explanation
Chrisley Family news reveals that, according to Page Six, in Monday's Season 10 premiere of Chrisley Knows Best, Julie, 50, said of her husband, "being married to Todd means you're never gonna call a place home for very long."
Todd, 53, Julie, and their kids had just moved into their third home in less than a year. Julie had only agreed to the move "because it was turnkey." Unfortunately, upon arriving Julie discovered that Todd had summarily gutted the home.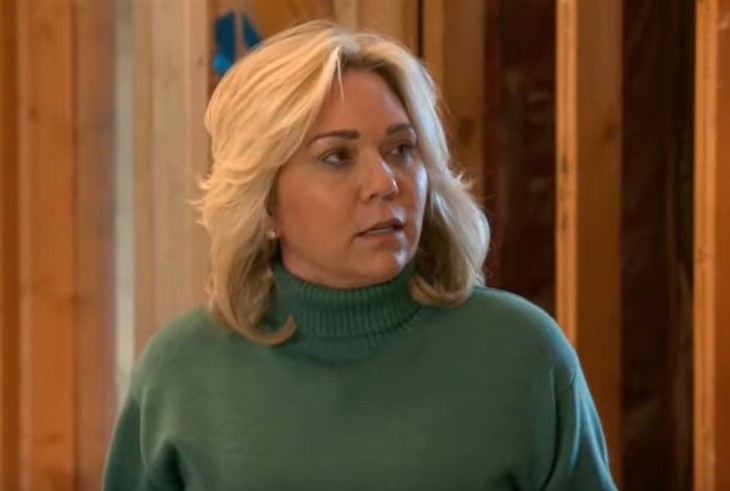 Julie Chrisley – Is Tired Of Moving
"Julie, listen, it's like if you go have your eyes done. Then you realize you need to have your neck done and then you need to have an upper lift and a lower lift," Todd said in lieu of an explanation when she had demanded to know why he had suddenly changed plans without telling anyone.
Julie had said that the constant moving actually made her "stressed and unsettled." PEOPLE reports that she had also hoped for an easier transition into the new home.
Julie Chrisley To Todd – I Love You But I Don't Like You
Julie also demanded to know why the Chrisley patriarch had lied to her, to which Todd responded sheepishly, "OK, let's find a question that's a little easier." Later on, Julie told her 25-year-old daughter Savannah, and 26-year-old son Chase, about her argument and Chase remarked that he had not seen his mom "this upset in a long time."
In a confessional, the matriarch declared that she was "done" moving her family from home to home. "I'm over it. I feel like we are at a stage of our life where we need to find where we're gonna settle," she said, adding that she wanted Grayson to be settled for the last few years before he goes to college.
"Chloe is 9. She likes stability, not doing a house and selling it and moving to another one and selling it," she said. "That's not — I mean, I'm just tired of that. And not to mention, you lied to me, Todd." Though Todd and Julie ultimately came to some sort of resolution, Julie declared, "I love you. But right now, I don't like you."
Chrisley Family News – What The Future Holds For Chrisley Knows Best
Despite the show being filmed in the fall of 2022, the family kept mum about their legal woes. The pair were indicted on bank fraud and tax evasion in August 2019. They were subsequently found guilty of the charge in June 2022.
Todd is now serving a 12-year sentence at Federal Prison Camp, Pensacola in Florida and Julie is serving her seven-year sentence at Federal Medical Center Lexington in Kentucky. Both continue to maintain their innocents and have filed appeals for their convictions. This season will be the last as the show has reportedly already been canceled.
Catch new episodes of the final season of Chrisley Knows Best on Mondays at 10 PM CST on USA. Return here often for more Chrisley Knows Best spoilers, news, and updates.