Mama June's Husband Justin Stroud Comes Clean About His Thoughts On Their Marriage
Mama June news and updates tease that Justin Stroud expressed his heart out regarding his marriage to the WeTV star, June Shannon.
At the beginning of the reality series, people have seen how Mama June tried to improve herself after she was addicted to drugs. She was also seen pulling herself together when she experienced a heartbreaking romance. Alongside her unpleasant situation, Mama June spent time away from her family, especially her youngest child, Alana "Honey Boo Boo" Thompson, as she has to stay in rehab to heal herself.
Last October 2021, Mama June unveiled her boyfriend, now husband, Justin. She revealed that the man doesn't know who she was until he dated her.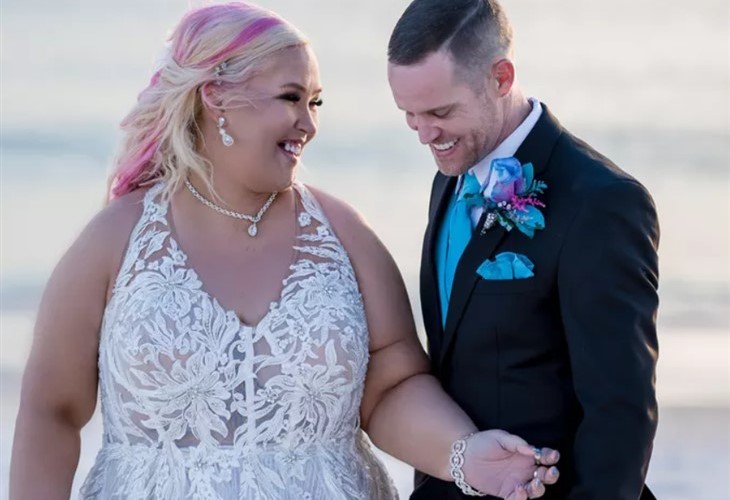 The Georgia native also mentioned that she's happy with her current relationship and they are helping each other to stay healthy and recover from their past experiences.
Justin Stroud – Reveals His Truth About the Wedding
In the premiere of "Mama June: Family Crisis," Justin got real with his feelings about his marriage with the popular matriarch.
He revealed that the timing was not good and that their wedding was something that he didn't want to do. On the other hand, Mama June couldn't believe her ears and insisted that Justin agreed to everything before they tied the knot.
Justin then continued to explain the side of his story, "To be honest with you, I was emotionally messed up. I was going through some things. Life isn't where I wanted to be at that point.
You know, I just got out of rehab not too long before that, and just I wasn't emotionally in it, June." After stating his thoughts, the 43-year-old star wondered if her husband is also not emotionally into her.
Mama June – Shares A SmileWith Daughter Anna Cardwell Amidst Health Scare
In other news, the popular matriarch alongside her daughters was hand in hand supporting Anna with her treatments.
They smiled at the camera together with Mama June's husband, Justin, and Chickadee's daughter, Kaitlyn. The family was also spotted leaving the hospital in matching face masks.
Just at the beginning of this year, Anna complained about extreme pain in her stomach. Months later, her hair began to fall, and lost her appetite.
When she attended her doctor's appointment, the mother-of-two then diagnosed with adrenal carcinoma – a type of cancer affecting the liver, kidney, and lungs.
Be sure to catch up on everything happening with Mama June right now. Come back here often for Mama June spoilers, news, and updates.
https://youtu.be/FgtH4s37jpU