Yellowstone Will Air Last Episodes In Fall: Kevin Costner Caused Cancellation?
Yellowstone fans had hoped that the beloved series would continue beyond season five. But alas. The fifth season will mark the end of Yellowstone.
However, Paramount also revealed plans for a new series. Find out when Yellowstone will return for its last episodes. And learn more about the new series below.
Yellowstone Soilers – Ends With Fifth Season
Viewers of Yellowstone received both bad news and good news on May 5. First, they learned that the series would officially end after season five. But then reports emerged that a sequel, as yet untitled, will premiere just one month later. And fans can still look forward to viewing Yellowstone's return in November for the last episodes, according to Us magazine.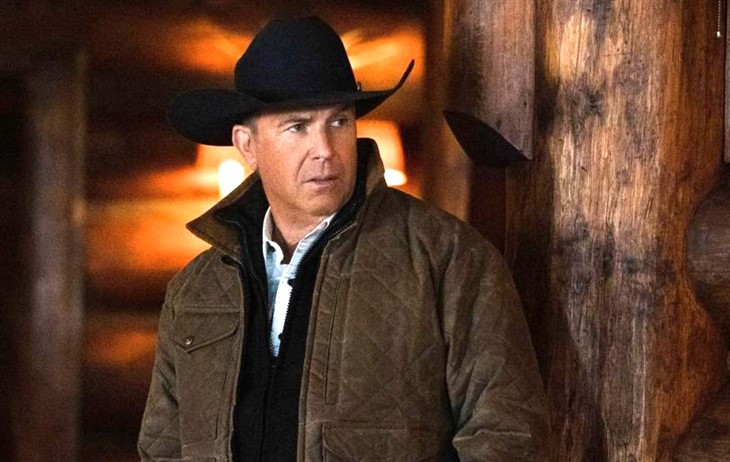 "Yellowstone has been the cornerstone on which we have launched an entire universe of global hits — from 1883 to Tulsa King," said Showtime/MTV Entertainment Studios CEO Chris McCarthy. "And I am confident our Yellowstone sequel will be another big hit," added the studio president. McCarthy thanked "the brilliant creative mind of Taylor Sheridan and our incredible casts who bring these shows to life."
And David Glasser, CEO of 101 Studios, offered a promise about the sequel. "The Dutton story continues, picking up where Yellowstone leaves off in another epic tale. We are thrilled to bring this new journey to audiences around the world."
A look back at some of Yellowstone's most unforgettable flashbacks featuring John, Beth, Rip, and more. #YellowstoneTV https://t.co/O4gyDGfvfr pic.twitter.com/hBk41ONcWK

— Yellowstone (@Yellowstone) April 18, 2023
Kevin Costner – Allegedly Contributed To Yellowstone's End
However, rumors soared lead star Kevin Costner caused the series to end. For instance, some reports claimed Costner delayed production on the fifth season. And other rumors pointed to problems in his relationship with Yellowstone's creator. The 68-year-old Oscar winner has played patriarch John Dutton III since Yellowstone premiered in June 2018.
But Costner's attorney denied rumors of conflict on the set. "The idea that Kevin was only willing to work one week on the second half of season 5 of Yellowstone is an absolute lie," said Marty Singer. "It's ridiculous. And anyone suggesting it shouldn't be believed for one second. As everyone who knows anything about Kevin is well aware, he is incredibly passionate about the show and has always gone way above and beyond to ensure its success."
And a Paramount spokesperson also commented on the allegations. "As we previously stated, Kevin has been a key component of the success of our Yellowstone series, and we hope that continues from here on out." However, rumors about bad blood kept flowing when some Yellowstone stars, including Costner, did not participate in the show's PaleyFest panel. They had been on the schedule.
And an insider pointed to "ongoing issues" between Costner and Yellowstone creator Taylor Sheridan as contributing to the cancellation. "It's been an ongoing power play between them," claimed the source. "Kevin didn't want to come across as unauthentic and he would have if he was forced to dodge uncomfortable questions about their working relationship. It seemed like a lose-lose situation for him. It just wasn't worth it to Kevin."
Tell us what you think. Do you believe the rumors blaming Kevin Costner for Yellowstone's end? And after you share your views, check back on our site for more TV news.