Real Housewives Of Salt Lake City Spoilers: Mary Cosby Stars In Season 4?
Real Housewives Of Salt Lake City (RHOSLC) spoilers reveal that cast changes seem inevitable for season 4. And that certainty stems from Jen Shah, who pleaded guilty and ended up behind bars. As a result, RHOSLC needs a compelling cast member to replace Jen.
And for those who have missed Mary Cosby, spoilers hint that Mary will return. But will Cosby come back as a so-called Friend Of or a main cast member? Learn more below.
Real Housewives Spoilers – Mary Cosby Seeks RHOSLC Comeback!
Mary Cosby provided one of the factors that made the first season of Real Housewives Of Salt Lake City one to remember. But then Cosby left RHOSLC in a season dominated by Jen Shah's telemarketing scheme scandal. However, People confirmed that Mary feels ready to return for the fourth season of the Real Housewives of Salt Lake City.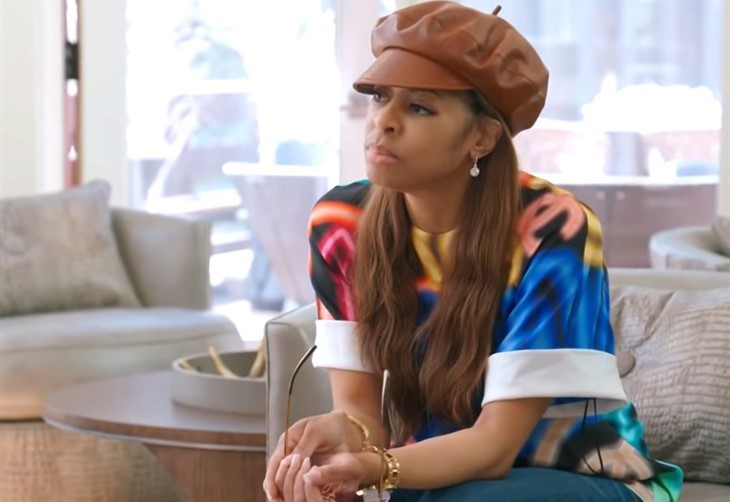 But some questions about Cosby's role remain unanswered. Bravo traditionally divides its Real Housewives show casts into two tiers. And Cosby starred in the top tier as a main cast member during her seasons on RHOSLC. However, the second tier, known as a Friend Of level, means fewer appearances and reduced payment.
And a production insider admitted that Bravo still hasn't firmed up its casting for season four. "It's not yet known whether she'll be a friend or a full-time cast member," revealed the production source. And though filming has begun, producers want to wait to finalize cast levels. "It's early in filming still," added the insider. "And casting decisions often shift as the months go on."
RHOSLC Spoilers – Fans And Cast React To 'Mary Cosby Magic'!
As a result of the spoilers about Mary's return, fans and cast members united in welcoming Cosby's comeback. And an insider revealed that Mary feels just as thrilled. She seems "excited to be in the fold again," shared the source. And her Real Housewives Of Salt Lake City co-stars feel just as excited at her return, according to the insider. "The ladies have said before the show was missing something without Mary last season," noted the source.
And some feel that "the magic is back." But Real Housewives of Salt Lake City fans feel just as upbeat about the spoilers. For instance, one fan commented, "Last season felt so off without her chaotic energy." And another shared, "Yaaaaassssssss I'm elated Miss Mary is back."
Cosby began with the original cast when Real Housewives Of Salt Lake City debuted in November 2020. But season 3 saw Mary's departure. And though Cosby denied rumors of her exit, she did not film. Because she failed to appear at the reunion show, she sealed her fate, claim insiders. However, season 4 will see Mary's return.
And Lisa Barlow, Meredith Marks, Whitney Rose and Heather Gay also promise to make the upcoming season of RHOSLC one to remember. Because Jen Shah reported to prison last month, she will continue to serve her 6.5 years for her telemarketing scheme scandal as the show films without her. And Bravo previously fired Jennie Nguyen for racially insensitive social media comments.
Tell us what you think. How do you feel about Mary Cosby returning to Real Housewives Of Salt Lake City? And after you share your views, check back on our site for more reality TV news.