Royal Family News: Prince William And Princess Kate's Scandalous Flirtation At Commonwealth Day Event
British royal family news divulges that Prince William and Princess Kate were applauded for their out of character behavior yesterday while attending the Commonwealth Day Service at Westminster Abbey.
For most royal observers the event was just another one of many on the royal calendar, albeit a higher profile duty.
But one body language expert saw something not often on view on occasions such as this. According to Judi James the cute couple were practically acting like teens! She told the Mirror: "[The Prince and Princess of Wales] were spotted exchanging some grins that were fond bordering on the flirtatious during the service."
Royal Family News – Kate And William Flirt
Kate and William will one day be Queen Consort and King of the UK, and after 11 years of marriage they are the parents of three beautiful children.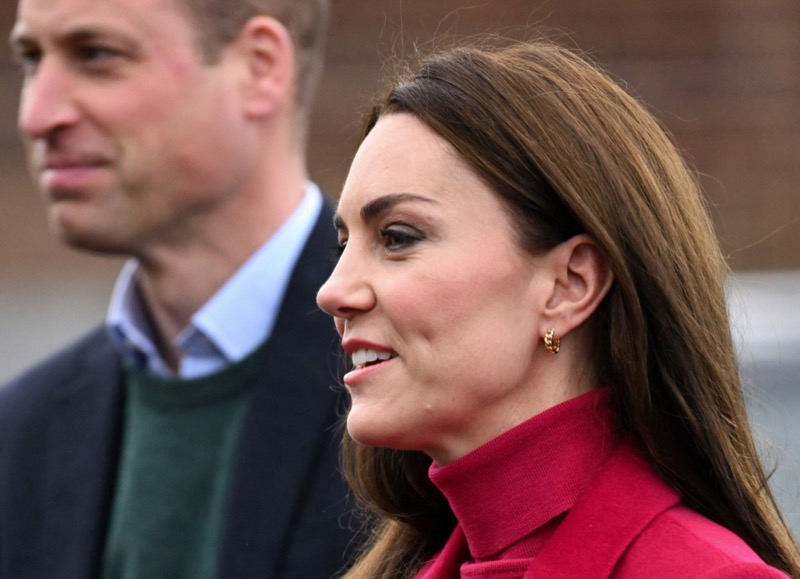 James added, "At one point Kate leant over to point to the place William should have been on his song sheet and he replied with a rather sweet suppressed smile, followed by a small bounce on his heels to signal a moment of happiness."
Royal Family News: Kate and William Have Three Children
It's touching moments like this that bring a grin to Royalist faces tired of all the trash Harry and Meghan and Andrew bring to the monarchy. James noted, "Kate was also seen chatting to William during one of the musical numbers and his grin in reply looked equally cheeky."
Royal Family News – The Wales Family Of Five
Was Kate aware she was being filmed? James thinks so: "She was being very cheeky, knowing that this gesture will probably make global headlines. It's apparent they both have a very great sense of humor, can have fun together and are mischievous."
Royal Family News – The Commonwealth Service
Last nights cute display mirrored another similar good time had by the couple at the BAFTAs. In that case, Kate gave William a, "cheeky bum pat seen around the world," as they walked the red carpet. After that incident, James described Kate's tap as a, "sexy reprimand."
The outlet noted that the moment William and Kate walked down the red carpet, "something appears to grab Kate's attention, and she dramatically turns her head to see what is going on behind her. She the turns back to William—who didn't turn around—and they appear to exchange words."
Be sure to catch up on everything happening with the royal family. Come back here often for royal family news and updates
Editorial credit: Midary / Shutterstock.com