Real Housewives Spoilers: Teresa Giudice's New Hubby Luis Ruelas Plays RHONJ Puppet Master?
Real Housewives Of New Jersey (RHONJ) spoilers hint that Melissa Gorga continues to clash with Teresa Giudice. But Melissa adds a new twist to her feud with Teresa. And Gorga questions if Giudice's new hubby Luis Ruelas just may have taken on the role of puppet master.
Find out why Melissa thinks that Luis manipulates his wife. And learn what else Gorga revealed about the latest drama on Real Housewives Of New Jersey. Get all the details below.
Real Housewives Spoilers – Puppet Master Rumors Return!
Long-time fans of Bravo's Real Housewives franchise may recall that the Real Housewives Of Orange County (RHOC) once sported its own accusations of someone playing puppet master.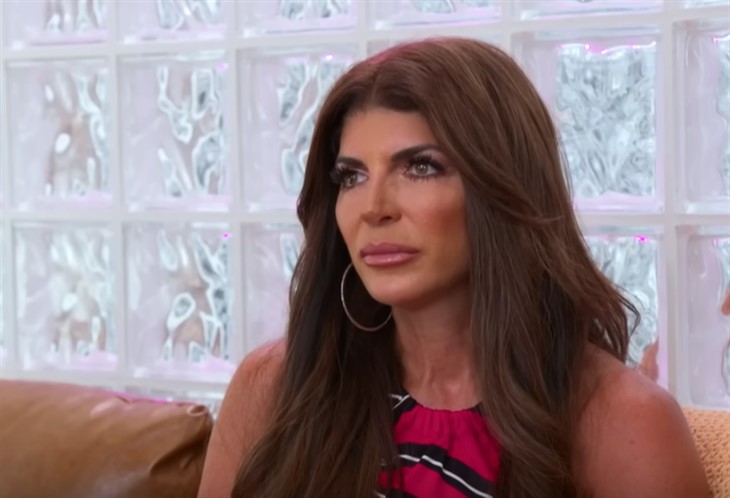 And now Real Housewives Of New Jersey sees those claims return. But in New Jersey, Melissa Gorga feels someone relatively new to the cast has taken on the role of puppet master. And Gorga claimed that Teresa Giudice's new hubby Luis (Louie) Ruelas has pushed her to play nice via E News.
Melissa's accusations came when Teresa ended her feud with RHONJ co-star Margaret Josephs on season 13 of the Real Housewives of New Jersey. And Gorga made her claims about Giudice's hubby Louie when co-star Rachel Fuda spilled the tea. Fuda revealed what Teresa shared about Josephs. And Rachel recalled the RHONJ OG warning her about becoming friendly with Margaret.
"Teresa actually specifically said it's better to have Margaret as a friend than an enemy.," revealed Rachel. But Melissa scoffed at that statement. "I know fake when I see it," claimed Gorga. "And Teresa running to Margaret at my roller skating party was the fakest s–t I've ever seen," she ranted.
Melissa Gorga Accuses Luis Ruelas of "Manipulating" Teresa Giudice https://t.co/2miNhAaDQt

— E! News (@enews) March 15, 2023
RHONJ Spoilers – Teresa Giudice's New Hubby Manipulates Her?
But Melissa blames someone specific for Teresa's changing behavior. And Gorga ranted that Giudice "hates f–king Margaret. She can't stand f–king Margaret, she can't stand me." As a result, Melissa believes that Teresa's new hubby Louie manipulates Giudice.
"I see Louie for what he is and he's charming," admitted Gorga. "But he's also very manipulating. So, it's so obvious that Louie told her, 'Be good to Margaret, don't f–k with Margaret. Because we're going to need Margaret to stop telling all of the truth about us. That's what we're gonna need.'"
Melissa's slams refer to season 12 of Real Housewives Of New Jersey. An episode revealed Margaret raising questions about Louie. And she specifically addressed gossip about his previous relationships that failed. But Gorga doesn't stand alone in bringing Margaret into the drama.
And Danielle Cabral dished with Margaret about warnings from both Teresa and Jennifer Aydin. "They're my friends so they just kind of told me, 'Keep your mind open, keep an eye out.' You're a better friend than an enemy." But did Louie really tell his new wife to make amends with Margaret in order to avoid having her as an enemy?
We want to know what you think. Do you believe Melissa Gorga's claims that Louie orchestrated Teresa Giudice's apology tour on Real Housewives Of New Jersey? And after you share your views, check back on our site for more reality TV news.