Real Housewives Star Teresa Giudice Throws Shade At RHONJ Fans!
Real Housewives Of New Jersey (RHONJ) star Teresa Giudice has developed a reputation among viewers since her very first season. And the RHONJ star has become known as a mean girl. But despite feuding and tossing tables, Teresa feels that fans just don't understand her.
Find out what Giudice shared about her reputation. And learn what she feels viewers got wrong. Get all the details below.
RHONJ Spoilers – Real Housewives Of New Jersey – Teresa Giudice Feels Misunderstood!
Poor Teresa Giudice. After devoting all these years to Real Housewives Of New Jersey, the reality TV star feels that viewers just don't understand her. And Teresa also wants RHONJ fans to appreciate her survival powers. Since starting on the show, Giudice has survived family feuds, the deaths of her parents, and even a prison stay, pointed out Showbiz.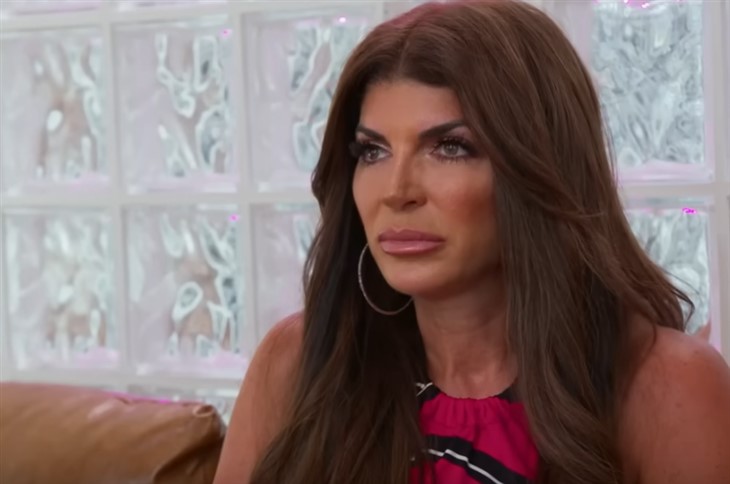 But amid those never-ending feuds, Teresa recently experienced a new romance. And amid that newfound happiness, Giudice decided the time has come to try to get viewers to appreciate her side of the story. First, Teresa denied rumors that she plans out her story lines. "I wasn't being calculated or strategic," insisted the RHONJ star.
And Giudice also owned up to her reputation as a mean girl. "I also get some fans that think I'm mean," admitted the RHONJ OG. "And I'm like, 'mean…no, you've got it all wrong'. I'm so not mean; I'm like the opposite of mean, I'm like very easy-going," she claimed. However, after watching Giudice flipping tables and pushing Andy Cohen back into his chair at a reunion, viewers may question that "easy-going" claim!
RHONJ Spoilers – RHONJ Stars Trigger Teresa Giudice?
But as Teresa looks back on her RHONJ seasons, she now thinks that other cast members "triggered" her. And she calls herself "stupid" for allowing that to happen. For instance, Giudice recently feuded with RHONJ co-star Margaret Josephs. And at one point, Teresa apparently felt so "triggered" that she threw items at Josephs.
But since starting therapy, Teresa feels ready to start over. And she admitted her initial hesitation. "I was really never into therapy," shared Giudice. "Because, you know, Italians never really go to therapy." However, her new husband, Luis Ruelas, has become extremely "into therapy," shared the RHONJ star.
Melissa Gorga Accuses Luis Ruelas of "Manipulating" Teresa Giudice https://t.co/2miNhAaDQt

— E! News (@enews) March 15, 2023
And so Teresa followed through with his advice. After attending therapy sessions, Giudice shared what she learned. "I want to speak with my words and not react by getting physical," she shared. And the RHONJ star also hopes to serve as a positive role model for her four daughters. As a result, Teresa promised that viewers will see a much calmer version of herself this season.
Tell us what you think. Do you believe that Teresa Giudice will appear much calmer on future episodes on Real Housewives Of New Jersey? And after you share your views, check back on our site for more reality TV news.