Royal Family News: Prince Harry Deserves "Demotion" After Frogmore Eviction
British royal family news shows that the last few days have been epic for the Duke and Duchess of Excess who know reside in California. In terms of royal upheaval their quaint and rejected cottage was finally taken from them, but days later they delivered a blow to the monarchy by telling the world that their kids now have titles.
Typical tit for tat for Meghan and Harry, who can't seem to get out of their own way when it comes to living a drama free life.
In the aftermath of last week's tumultuous headlines, one royal expert cautions that Prince Harry's eviction from Frogmore Cottage validates his demotion as a Counsellor of State. Reported Ephraim Hardcastle alleges that Harry is now playing a much-reduced royal role given the news of recent events.
Royal Family News – Harry Has A Reduced Role
Hardcastle stated that, "Harry's eviction from Frogmore Cottage copperfastens his demotion as a Counsellor of State," a role that entitles a member of the royal family to represent the monarch when he or she is unable.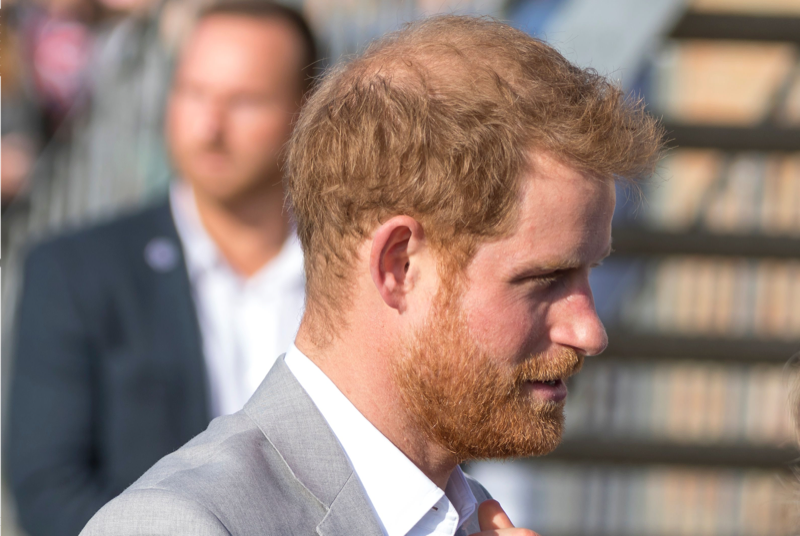 Royal Family News – Harry's Comeuppance
"While King Charles's tinkering with the list of Counsellors – promoting Anne and Edward and downgrading Harry and Andrew – was sufficient, the absence of a UK abode confirms Harry's relegation. His US residency is no bar to his place in the succession."
He added, "Perhaps the King and William should stick to the rule of monarch and heir travelling separately," since if, "should anything befall them both before George is 18, Harry would become Prince Regent. And if he declined, the honor falls to Andrew." Oh my, can one think of any two more ghastly choices?
Royal Family News – Harry As King Substitute?
Both Harry and Andrew have much in common, unfortunately. Both are detested by large swaths of the British public, and have no one to blame but themselves for that fate. Last year Andrew was stripped of his titles and patronages after paying a woman millions of dollars to settle an alarming lawsuit out of court. In that instance Andrew was accused of sexually abusing an underage sex trafficking victim provided by his friend, dead convicted pedophile Jeffrey Epstein.
Likewise, Harry has made a name for himself as a monarchy-bashing wrong 'un who has no use for the grace and favor bestowed upon him as a royal. Tell us royal fans, do you want either man representing the monarchy?
Be sure to catch up on everything happening with the royal family. Come back here often for royal family news and updates.
Editorial credit: Alan Fraser Images / Shutterstock.com