Shiny Happy People On Prime: Will There be A Second Season?
Shiny Happy People: Duggar Family Secrets mainly covered the Duggar family from 18 Kids & Counting and Counting On on TLC. But, people were disappointed because they had heard other TV families would be involved. In the wake of their disappointment, folks are asking if there might be a second season on Amazon Prime and what might be in it. Is that likely? Read on to find out.
Shiny Happy People – Duggar Family Secrets – The IBLP
In the Amazon show, a lot came out about the Institute of Basic Life Principles, (BLP). However, Welcome to Plathville didn't feature as expected. Mind you, it's not clear that they are actually part of the IBLP. Also, what fans heard about the Bringing Up Bates family was minimal. So, they really hope that a second season might look into them. There's simply so much to uncover, that probably, it couldn't all be packed into a single four-part documentary.
Shiny Happy People left Olivia Plath from Welcome to Plathville really "triggered." So now she's talking more about her family upbringing. In fact, it seems she's really not into religion much these days. Actually, she would probably be the perfect TLC star to join the likes of Jill Dillard in speaking out. Did you know that she is estranged from her family just because she approaches religion in a different way?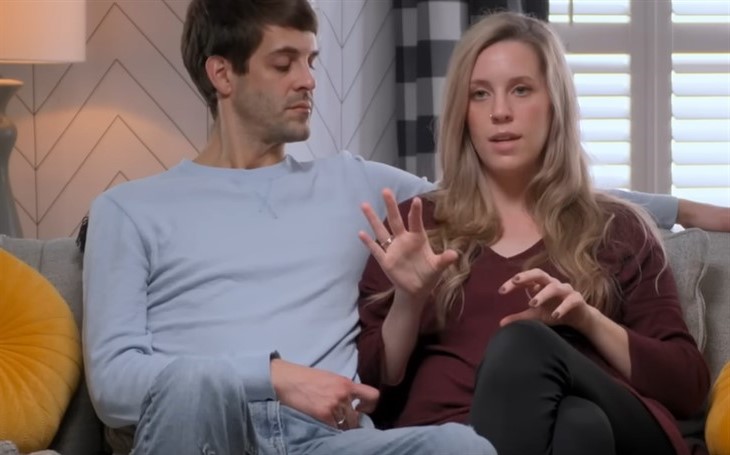 Shiny Happy People – Season 2?
This week, Cori Shepherd Stern went onto Reddit and introduced herself to people who watched the show. In her introduction, she told people to feel free to ask her "anything." If you don't know, she was very involved in the production of the docuseries. Well, plenty of questions were asked and they seem to lead folks deeper and deeper down the Institute of Basic Life Principles rabbit hole.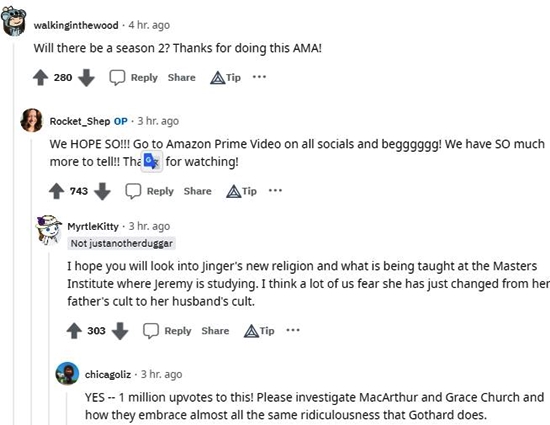 One follower, u/walkinginthewood asked Cori, "Will there be a season 2 [of Shiny Happy People?]" Thanks for doing this AMA!" Well, it sounds like it's not in the bag yet. But certainly, Cori hopes that there will be one. She replied, saying, "We HOPE SO!!! Go to Amazon Prime Video on all socials and begggggg! We have SO much more to tell!! Thanks for watching!."
Shiny Happy People – So Much More To Uncover
Earlier in the conversation, people asked more about what the series didn't cover. Cori said, "Joshua Generation. ADF. Character First. Prisons – go look up GOD PODS and ARIZONA. Educational neglect and responsible homeschooling. The movement by many former Joshua Generation to pull away from Dominionism and their belief that Jesus didn't call his believers to be in that realm – but to only love their fellow humans. (Go talk to Alex Harris.) Oh man, so many more things!!"
Well, if a second season comes, that could lead to more. Might we even see a third season? The more they dig, the more they uncover. Do you hope that Amazon Prime brings another season? Let us know in the comments below.
Be sure to catch up on everything happening with the former TLC cast right now. Come back here often for more Counting On and Shiny Happy People: Duggar Family Secrets news and updates.