Royal Family News: Princess Kate's Parents Carole And Michael Middleton Accused Of "Betrayal"
British royal family news shows that Princess Kate's parents Michael and Carole Middleton are in hot water after their business Party Pieces Holdings left creditors holding the bag. The business offered all sorts of items for successful party planning but is now £2.6million in debt.
The business reportedly financed Kate and her two sibling's £42,930-a-year Marlborough College tuition and provided the funds to buy a "manor house for £4.7m." The report states that Carole Middleton started the business in 1987 "to help parents create imaginative parties." Carole was the brand ambassador and she and Michael are listed as the majority shareholders.
Royal Family News: Kate Middleton's Parents Accused
According to the Daily Mail, the company's debts are roughly £2.6 million, this figure listed in a report "from administrators trying to recover money for the firm's creditors.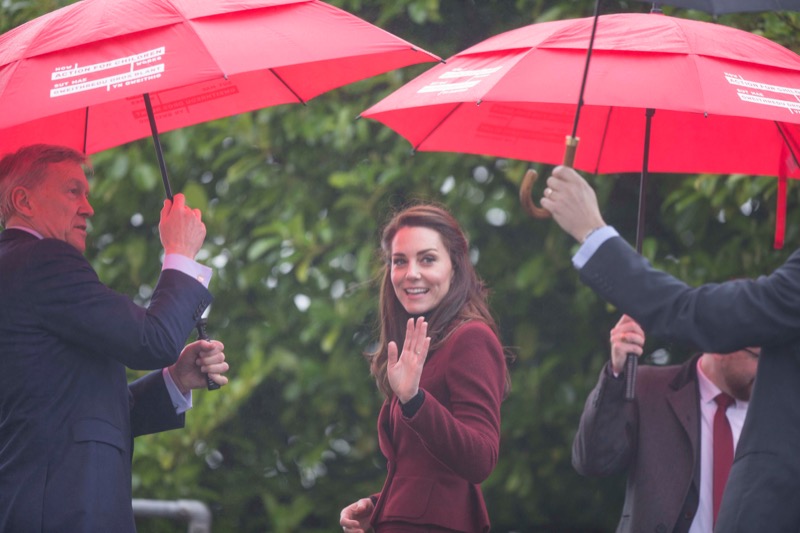 This includes £218,749 to RBS bank for a Coronavirus Business Interruption loan, £456,008 to other creditors and £1.4 million in unsecured loans." It goes without saying that having the future queen's parents accused of being shady business operators is not a good look for the monarchy.
The report alleges that it's "highly unlikely" that Party Pieces creditors will be paid and this has one irate businessman, Lord Iliffe, crying foul and accusing Carole of a grave "betrayal."
Royal Family News: Carole Middleton Betrayal
The outlet reports that Lord Iliffe is the Party Pieces "landlord … on whose Berkshire estate the company has been based for many years. Owed £57,480, the estate now faces what its agent, James Hole, describes as severe financial consequences." He said of the Middletons: "They have been long-term tenants. We were astonished about the amount of money owed to others."
Making matters worse, a spokesman for Sultani Gas, which supplied Party Pieces with helium for balloons, is described as appalled. The rep stated "What hurt me the most was that I trusted her as the mother-in-law of the future king — and she just betrayed me. It is absolutely unacceptable."
Royal Family News: Kate Middleton Scandal
Additionally another creditor owed money spoke anonymously to say that they had "protracted discussions with Party Pieces, but realised it was hopeless."
The creditor stated of the debt-ridden Middletons: "The amount they owe HMRC dwarfs anything else they owe. That's why we walked away — [because] of what's owed to the public purse."
The report shows that the HMRC is owed £613,000 and this amount must be paid first, ahead of the rest of the creditors.
So how did Kate's parents get into this mess? They allegedly blamed the business crisis on the coronavirus pandemic "and the cost of living crisis which caused a sharp downturn in sales and cash flow problems."
Be sure to catch up on everything happening with the royal family. Come back here often for royal family news and updates.
Editorial credit: ComposedPix / Shutterstock.com