Duggar Family Documentary Triggers Welcome To Plathville 'Ex-Cult' Star
A new documentary series about the Duggar family has begun streaming on Prime Video. But although the series "Shiny Happy People: Duggar Family Secrets" features the 19 Kids And Counting clan, a Welcome To Plathville star just revealed the documentary triggered her. And Olivia Plath shared how it affected her.
Find out what the Welcome To Plathville star revealed. And learn how Olivia explained why she chose Instagram rather than another platform to share her views. Get all the details below.
Duggar Family Spoilers – Olivia Plath Compares Duggar Clan's Religion To Her Own Faith
After watching Prime Video's new documentary on the Duggar family, Olivia Plath turned to Instagram to revealed how "Shiny Happy People: Duggar Family Secrets" resembled her own experience. But the 25-year-old Welcome to Plathville star admitted feeling upset. And she shared that seeing the scenes about the 19 Kids And Counting clan and their religion felt "triggering to watch," according to People.
The Prime video series focuses on the Duggars and the controversial Institute in Basic Life Principles religion. But Olivia felt that it paralleled her own religious experiences. And Plath confessed, "That was my life up until a few years ago. A little triggering to watch," admitted the reality TV star. "But also there is solidarity in having other people speak up and say, 'Yep, you're not crazy, happened to me too. I know about this.' That is healing in a way."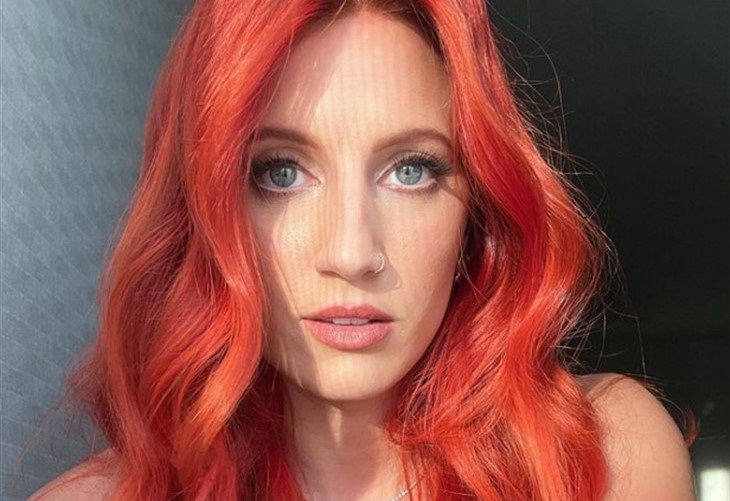 And Olivia described the "overwhelming response from people." As a result of requests to discuss her experiences, she and her sister Lydia conducted an Instagram Live. And they used it to explore their own background as "ex-[fundamentalist] and ex-cult kids."
'Welcome to Plathville' Star Olivia Plathville Speaks on 'Triggering' Duggar Docuserieshttps://t.co/6LZMqQBY8n

— PopCulture.com (@PopCulture) June 5, 2023
Duggar Family Spoilers – Welcome To Plathville Stars Evolve After Premiere
However, Olivia shared that she hesitates to reveal too much about her past. And she noted, "I will say, the realm in which my public life exists, there's a lot of things I can't say. There's a lot of things I want to say about religion, about my past, about the world that I went right back into." Because she didn't want to reveal her feelings "in the public space that exists for me, I'm gonna get on [Instagram] instead," added the Welcome To Plathville star.
And Olivia described her experience as "negative." But the reality TV star claimed that she now laughs about "a lot of things. Because what else are you supposed to do?" And Plath also commented that she does not feel "really religious anymore." When Welcome To Plathville first premiered, it showcased Christian fundamentalist family Barry and Kim Plath and their nine children.
The clan included Barry's and Kim's oldest son Ethan and his wife Olivia. And Welcome To Plathville explored the family's lives in rural Georgia, where they avoided technology. However, the stars changed through the years. For instance, Olivia and Ethan reside in Minneapolis now. And Barry and Kim separated.
Tell us what you think. How do you feel about Olivia Plath feeling triggered by the Duggar family documentary? And after you share your views, check back on our site for more reality TV news.