Sister Wives' Gwendlyn's Dropping the Brown Family Name
Sister Wives spoilers, news, and updates reveal that Gwendlyn Brown is dropping her birth name given to her by her dad Kody Brown. Continue reading and we'll spill the tea.
Sister Wives Spoilers – Gwendlyn's Ditching Dad Kody Brown's Surname
Sister Wives spoilers, news, and updates reveal, according to Soap Dirt, the TLC personality has always been one of the more vocal cast members of the Brown family and now, she's dropping her dad's last name in favor of another.
The reality TV star doesn't mind spilling the tea or even throwing shade on the polygamist family she grew up in. The latest bombshell announcement is that the TLC personality is dropping the surname Brown and changing her last name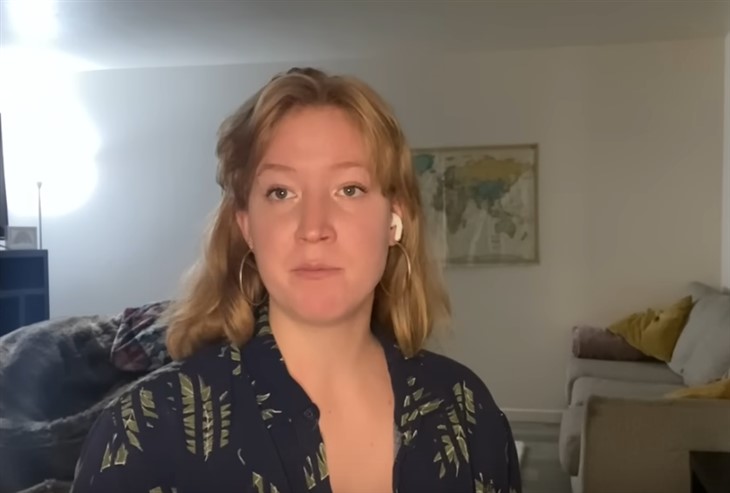 Sister Wives Spoilers – Gwendlyn Brown Wins Big Award
For those not in the know, Gwendlyn Brown, 21, is the daughter of Kody Brown and his ex-wife Christine. The reality TV and YouTube star recently got engaged to Beatrice Queiroz.
Recently, Gwen, who recently won a creator award for her YouTube channel, shared that she's decided to take the surname of her partner when they get hitched. That big day is coming soon.
Gwendlyn Brown currently has over 100,000 subscribers on her YouTube channel and gathered most of them doing running commentary for the previous season of Sister Wives.
Sister Wives Spoilers – Will Kody Brown Marry More Wives?
Soap dirt reports that fans have had varied reactions to this season which began with Gwen's mom Christine ditching Kody and moving to Utah.
Last season followed along as the Brown family began to crumble as it tried to function sans Christine even though she was still filming. Next, Janelle Brown dropped out of the family.
Next Kody lost Meri, though it's notable that he stated he didn't even feel married to her anymore. Now Kody is no longer technically a polygamist with just one wife, Robyn Bown, left. Rumors are, however, that he's already shopping for more Sister Wives.
Sister Wives Spoilers – It's Gwendlyn Brown's Turn To Get Hitched
Gwen recently unboxed her YouTube award on her channel writing to her subscribers, "thank you all for being part of getting this award and for supporting my channel!" She noted that she had YouTube put the name Gwendlyn Queiroz on the award in line with her plans to take her fiancé's name.
The big day is planned for roughly five months from now so, this seems to be a really big deal and a decisive move for the reality TV star. Many of the Brown kids are already married with kids of their own. Be sure and stay up to speed on this and other Brown family-related stories. Come back here often for all Sister Wives spoilers, news, and updates.