Survivor 44 Spoilers: Episode 4 Expected To Shake Things Up
Survivor season 44 is well on its way with some of the contestants already sitting pretty with immunity idols, Carolyn, Matthew and Danny. Sadly, for Jaime and Matt, they think they have idols, but they are sitting with fakes, which will certainly be a surprise when they attempt to use them.
Survivor Spoilers – Episode 4
The synopsis for the upcoming episode, "One person from each tribe is chosen to go on a journey and receive surprising news that will shake up the game. Also, tribes must slingshot themselves towards victory in the reward challenge to earn an essential camp item."
The players who go on this journey from each tribe are going to automatically put an unwanted target on their backs when they return to their tribes.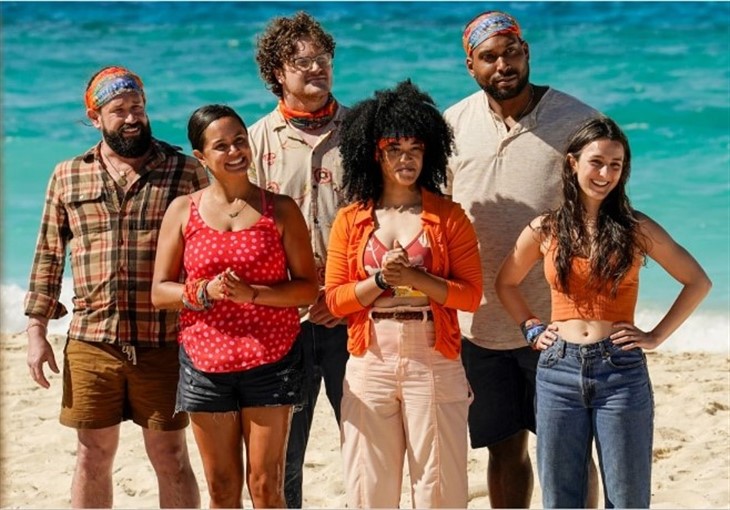 Since these players are teased to be receiving surprising news, Survivor fans are leaning towards a possibility of those players being switched over to other tribes, and vice versa. Those with solid games will survive, but others won't.
The slingshot challenge is not a stranger to Survivor, but hopefully nobody pulls a Stephen Fishbach. Survivor fans will recall that Stephen was only successful in hitting the opposing tribes target in this challenge, and the point counted for them.
So far, the tribes have received flint and fishing supplies. A tarp would be great when the downpours start. But, only rice would qualify as an "essential" reward.
Survivor Updates – Bring On The Surprise Twists
Survivor fans love the good old favorite competitions but new ones will shake the game up. So many times we hear the contestants saying "I built this and practiced it before I got here," and that just makes for a sub-par competition.
Survivor fans spoke out before this season started and they want to see more of the contestants actually trying to survive, mind-bending puzzle challenges and the gross food challenges. There is just something exciting about seeing contestants eating a cockroach, drinking a glass of pigs' blood, eating beetle larvae or fish eyes.
Rivalries, drama and conflict are always fun on Survivor, and fans are hoping to see more of that. Survivor fans recall that in Heroes vs. Villains, there was nothing like the rivalry between Russell and Sandra, and his ridiculous social game cost him the game.
What are you looking forward to most this season?
Stay tuned to Survivor on CBS and check back on our site for more television news.